Do you have a deep-pocketed client looking for a cool new experience, while contributing to a worthy charity? Or are you deep-pocketed yourself?
If so, your client could attend the big Consumer Electronics Show this coming January in Las Vegas like a true VIP.
Intel is sponsoring a charity fundraiser to benefit the Second Harvest Food Bank of Santa Clara and San Mateo counties. The organization, founded in 1974, provides food to more than a quarter-million needy people every month, and it now aims to provide food to another 100,000 a month.
The highest bidder will win an all-expenses-paid trip to CES 2018 in January.
That will include a backstage meet-and-greet with Intel CEO Brian Krzanich before his keynote speech on Jan. 8.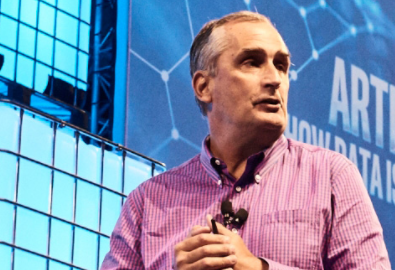 "I'm really excited to share a VIP CES experience while raising money for a great cause," Krzanich (pictured above) said in a statement.
Here's some of what the highest bidder will win:
> Round-trip airfare for 2 to Las Vegas, arriving Jan. 8, 2018
> 2-night stay at the Venetian Hotel
> 2 deluxe CES conference passes
> 2 VIP Keynote Experience tickets, including backstage passes
> VR gear for 2, including Oculus headsets and Samsung Galaxy smartphones
Cool year-end gift, right? So if you or one of your clients wants to bid for this package — while also contributing to a worthy charity — then head over to the bidding page on the Charitybuzz website.
Bidding opened yesterday, Nov. 15, and will end on Dec. 7. As of this morning, the current bid was $7,700, and the minimum next bid is $8,200. The estimated value is set at $10K.
Good luck!
Back to top