There's big news on the Intel Optane front. The company has doubled the capacity of a solid state drive for the data center that uses Optane technology. And it has just opened a new fabrication plant to manufacture a key Optane component.
Optane is Intel's innovative technology for decreasing latency and accelerating systems for workloads that demand large capacity and fast storage. Optane does all that by combining 3D XPoint memory media, Intel memory and controllers, and Interconnect IP and software.
Capacity gains
The drive with its capacity doubled is Intel's Optane SSD DC P4800X series of data-center solid state drives. Their capacity now maxes out at 750GB.
The new, higher capacity is available in both of the drive's formats: half-height, half-length add-in card, and hot-swappable 2.5-inch U.2 form factor (15 mm). Both conform to the PCIe NVMe 3.0 x4 interface.
Intel says both sizes of the Optane P4800X with the new capacity will become widely available later this month.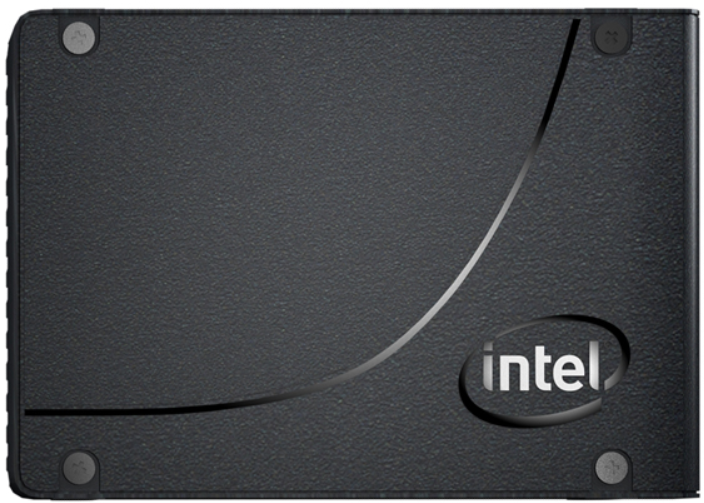 Intel's Optane SSD DC P4800X Series in its U.2 form factor
These data-center SSDs have been designed for applications that include SANs, software-defined storage, cloud, database, big data and high-performance computing (HPC) workloads.
Fab opening
To keep up with the anticipated demand for these SSDs, Intel yesterday announced that a new fabrication plant — which will manufacture the 3D XPoint memory media used in Optane — has come online.
The fab is located in Lehi, Utah, and it will be operated jointly by an Intel and Micron joint venture known as IM Flash. The plant was opened with a ribbon-cutting ceremony that featured the state's governor, Gary Herbert, and was attended by Intel and Micron execs.
"When we bring data closer to the CPU and enable blisteringly fast access to that data, we can empower customers to create incredible experiences and deliver data results we've never had before," said Rob Crooke, GM of Intel's nonvolatile memory solutions group. "[That includes] faster MRIs, smoother gaming experiences, real time analytics and so much more."
Back to top