Do you have customers who'd like enough processing power on their tablets and 2-in-1s to do the same kinds of heavy-duty computing — advanced content creation, AAA gaming and VR experiences — they now do on their laptops and desktop PCs?
Intel and — wait for it — AMD are on the case. These two erstwhile rivals have teamed up to create a new processor set that promises to end the tradeoff between performance and portability.
Intel says the new product will be offered as part of its 8th Gen Intel Core family. The company also explains that the new CPU combines 3 previously separate components into a single processor package: a high-performance Intel Core H-series CPU, second-gen high-bandwidth memory (HBM2), and a custom AMD Radeon graphics processor.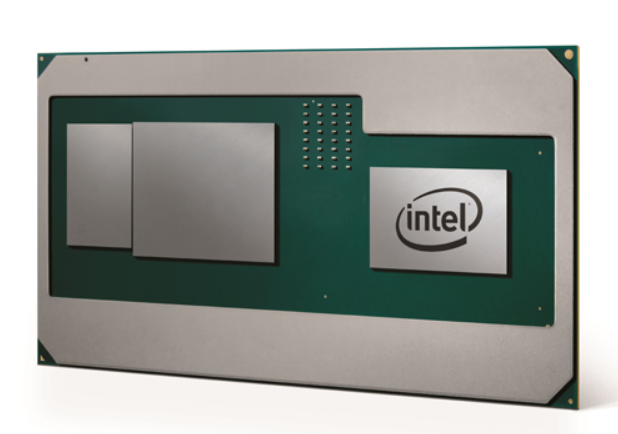 Intel's new 8th Gen Core chipset includes a GPU from AMD
To connect them all, Intel has created a new technology it calls the embedded multi-die interconnect bridge (EMIB for short). It's a high-speed connector embedded in the package substrate. Intel says EMIB is the key to keeping the package thin enough for tablets and other small mobile devices.
A partnership between Intel and AMD is a big deal. In fact, it's reportedly the first time AMD and Intel have partnered on anything since the 1980s. So why now?
"We recognized an opportunity: thinner, lighter, more powerful enthusiast mobile platforms that deliver a premium experience," explains Intel's VP of client computing, Chris Walker, in an online editorial published earlier today.
The new chipset's exact timing and pricing haven't been announced yet. But Intel says PCs using the new chipset should arrive from tier 1 hardware suppliers in Q1 of next year. 
Back to top