Google's new Pixelbook is the one that looks ahead. It's an innovative Chromebook 2-in-1 powered by 7th Gen Intel Core processors.
Lenovo's new ThinkPad Anniversary Edition 25 is the one that looks back. It celebrates 25 years of ThinkPad history with some retro features.
Pixelbook
Google's new Pixelbook runs on the Chrome OS operating system, packs a choice of 7th Gen Intel Core i5 or i7 processor, and offers up to 16GB of memory and 512GB of solid state drive (SSD) storage.
Wi-Fi and Bluetooth are included, as is a USB-C port. Battery life is promised for up to 10 hours.
From the outside, it's sleek looking, with an aluminum unibody. The unit is thin (0.4 in.) and light (2.4 lb.).  The keyboard is attached with a 360-degree hinge, so the device can be used as a laptop, tablet, tenting stand-up, or tilting viewer.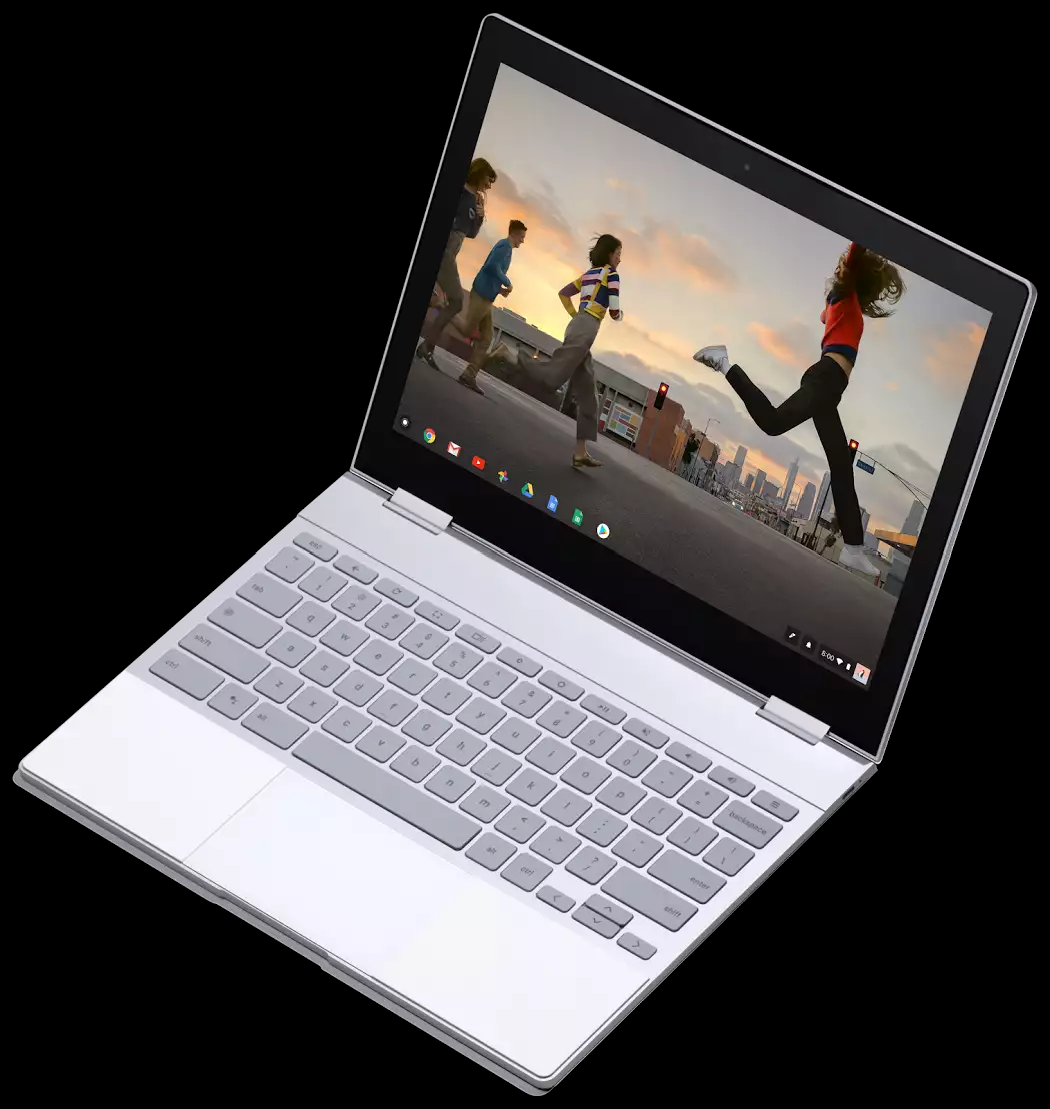 The Google Pixelbook runs on the Chrome OS
Google calls the device a "high-performance Chromebook," and says it's the first of its kind to have Google Assistant built in. The device also works with Google's new Pixel Pen, which can be used to take notes and sketch with pressure sensitivity and tilt support.
Cool as it is, the new Pixelbook is not cheap. Retail prices start at about $1,000. That's a lot for a Chromebook. And the Pixel Pen adds another $100.
ThinkPad 25
Lenovo is celebrating 25 years of ThinkPad laptops with a new, limited-edition version of the device.
To bring back the memories, the ThinkPad Anniversary Edition 25 features some retro features, including a back-lit 7-row keypad, dedicated volume buttons, multiple status LEDs, and a multicolor logo.
Lenovo's ThinkPad Anniversary Edition 25: retro yet modern
There's nothing retro inside, however. The new laptop features a 7th Gen Intel Core i7 processor, Nvidia graphics, and a 14-inch full HD display.
For the record, the first ThinkPad, model 700C, was released by IBM in October 1992. Lenovo says its boxy design was inspired by a traditional Japanese bento box.
IBM ThinkPad 700C: a digital bento box
The rest was history. Lenovo acquired IBM's PC business, including the ThinkPad brand, in 2005. In all, more than 130 million units have been sold, and Lenovo is today the No. 1 PC supplier by market share.
Lenovo says the new ThinkPad 25 will be available only in limited quantities, and only in selected countries. The retail price has been set at about $1,900, and the laptop will be offered both from Lenovo's site and the usual distributors and retailers.
When it comes to laptops, you can look ahead, or you can look back. Just don't stop looking!
You may also enjoy:
Intel ships Core Extreme edition, 'final piece of the puzzle'
Meet the newest 8th Gen Intel Core desktop CPUs
Acer intros PCs with 8th Gen Intel Core processors
Back to top