What do Software as a Service, the Internet of Things and curved PC monitors have in common?
They all present solution providers with new opportunities for business growth.
So finds a recent batch of research reports from market watchers and trade groups. Here's your solution provider's update:
PC monitors: curves ahead
Curved monitors are not only cool, they're gaining traction in the market.
To be sure, curved monitors represent a small share of the overall PC-monitor market — just 4%, according to a new report from market watcher IDC. But that's up by 50% from just a year ago. That's what I call fast growth.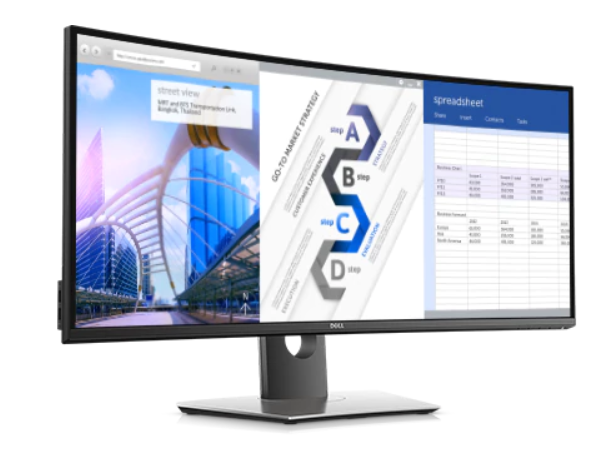 The Dell 34 UltraSharp Curved Monitor is part of the new wave.
Curved monitors too fancy for your customers? Then consider adding more conventional displays in the larger 23.8-inch and 27-inch sizes. IDC says sales of these PC monitors grew in Q2 by 75% and 20%, respectively.
By brand, only one name is growing: Dell. The company shipped nearly 7% more monitors in Q2 than it did in the year-earlier quarter. All the other monitor leaders — HP, Lenovo, Samsung and LG — shipped fewer, IDC says.
SaaS: channel changing
Software as a Service is "ripe with opportunities," according to a new report from CompTIA, the IT trade organization. The report, Why Software as a Service?, is based on a survey of 300 IT businesses in the U.S.
Among CompTIA's findings:
> Nearly 3/4 of channel partners have sold SaaS solutions in the past 12 months as part of their cloud-based service portfolios.
> 2/3 of channel partners expect to see increases in the revenue they earn from SaaS-related customization and integration services in the next year. A slightly smaller percentage are counting on revenue boosts from managing SaaS-based solutions for customers.
> More than half have retrained existing technical staff for SaaS, while nearly half have retrained existing sales staff.
> 36% of channel partners have hired new staff with SaaS sales experience.
> 34% have created new positions to work with SaaS distributors and exchanges.
> 31% have re-oriented their marketing strategies to appeal to potential SaaS customers.
The report also points to other advantages of SaaS, including recurring revenue, fast time to deployment, more service dollars, and inroads to vertical-market customers.
IoT: integration opportunities
Companies need help integrating their legacy systems with newer Internet of Things setups to create end-to-end solutions. And according to a new report from ABI Research, they're increasingly getting this help from systems integrators and selected solution providers.
It's a growing business. ABI projects revenue from IoT systems integration and consulting services will enjoy a compound annual growth rate (CAGR) of 16% through 2022, when it will hit $35.7 billion.
To be sure, a lot of this business will go to global integrators such as Accenture and Deloitte, and service integrators such as IBM and HPE. But there is room for service providers, too. ABI points to 2, both admittedly large companies: Alitmetrix and Leverege.
What kind of help do companies need? ABI points to several areas that represent solution-provider opportunities:
> Integrating legacy systems with new IoT setups into end-to-end solutions, especially in specific vertical markets and geographic regions
> Sharing knowledge of the IoT industry and its players
> Sharing the results of experiences with enterprises and end users
How about you? Hunting for new growth? Then check out PC monitors, SaaS and IoT. They could be your ticket to new customers, skills and sales.
And see related blog posts:
Don't overlook the WLAN market — it's in 'growth mode'
Virtual assistants: the platform race is on
What the new $1,000 smartphones will mean for your business
Back to top