You know about the Internet of Things, but did you know those "things" could be in an office or apartment building?
"Smart buildings" is a new and growing segment of the IoT market. Most of the action involves what are known as building management systems (BMS) or building automation systems (BAS).
There's a big need, because buildings use — and often waste — huge amounts of energy. The U.S. Green Building Council, a trade group, says that buildings consume 70 percent of the electricity load in the U.S. and account for nearly 40 percent of all carbon-dioxide emissions.
To help, Intel yesterday introduced its Building Management Platform. The platform connects disparate building equipment and devices that use a variety of protocols, then sends their data to cloud-based services and applications for business intelligence, analytics, dashboard and other applications.
Intel says use cases for its new BMP include:
> Monitoring and analyzing building energy usage
> Remote monitoring of assets, such as space utilization and equipment usage
> Gaining insights into disparate building systems used to optimize operations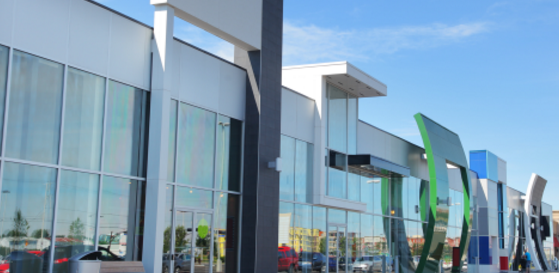 Smart, energy-efficient buildings are the goal of Intel's new IoT management platform.
Key Features
Key features of the new Intel BMP platform include:
>Easy access to building data and devices, thanks to the integration of CANDI Power Tools. These let users manage secure data flows to and from third-party applications and services. They also include built-in discovery tools and a drag-and-drop interface to help installers quickly find and provision devices.
> Over-the-air updates to remotely provision, manage and maintain device drivers, security fixes and application software.
> Cybersecurity protection with McAfee Embedded Control. This lets only signed software run on the gateway during the boot sequence, prevents unauthorized software from running, encrypts data transfers to the cloud, and accesses the gateway remotely when addressing new security threats.
> Flexibility and choice for ecosystem solutions. An out-of-the-box, Linux-based software appliance reduces development time by eliminating the need to work with low-level software components.
So if you're looking to get started in the IoT marketplace, consider smart buildings. The market is big, growing and important. And new tools make it more attractive than ever.
Explore the new Intel Building Management Platform:
> Download the BMP product brief (PDF)
> Read an IoT@Intel blog post, Addressing IoT for Smart Buildings
> View the BMP overview
Related content:
Digital signage: creating new revenue streams with IoT
IoT roundup: Asia-Pacific growth, SAP investment, self-driving car survey
With IoT moving from concept to reality, what's in it for you? (A lot!)
Back to top