Yesterday, I made the case for solution providers to consider the growth opportunities in connected cars, mentioning, among other things, Samsung's planned acquisition of Harman Industries for $8 billion.
Today, you have yet another reason: Intel CEO Brian Krzanich yesterday announced that the company will invest more than $250 million over the next two years to help make autonomous driving a reality.
Krzanich made the announcement in Los Angeles, where he was attending the AutoMobility trade show and conference. Intel says this was the first time one of its executives has appeared to speak at an auto conference.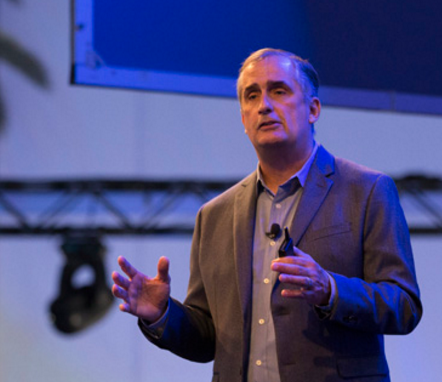 'Data is the New Oil'
If that weren't enough evidence of how seriously Intel is taking the auto business, CEO Krzanich also posted an editorial yesterday entitled Data is the New Oil in the Future of Automated Driving.
In it, Krzanich argues that data is "literally the new oil," with the potential to "radically change the way we think about the driving experience as consumers, automakers, technologists and citizens of our communities."
Krzanich further outlines three main types of auto data:
> Technical or inside-out: This data comes from the car's sensors. It will be used to direct the vehicle's outward movements.
> Societal and crowdsourced: This is data from traffic, other drivers, etc., used to more effectively get from Point A to Point B.
> Personal: This includes data that tracks the number of people in the car, music preferences and preferred stores and brands.
He also foresees 3 big challenges for the industry: dealing with huge data sets; developing machine intelligence capable of processing all this new data; and providing adequate security.
"To overcome these challenges," Krzanich writes, "manufacturers and suppliers must achieve scalability – they need a means to collaborate, share and learn without losing their competitive position."
Intel believes self-driving cars can save the U.S. economy $121 billion a year in wasted time and fuel. The company also says it has booked more than $1 billion worth of design win revenue in the last 12 months, as well as nearly 50 design wins with car makers that include BMW, Kia, Lexus and Toyota.
There you have it — yet another reason to check out the fast-growing market for connected cars.
You may also enjoy:
Why Samsung is investing $8 billion in connected cars — and what it means for you
Intel's new Atom processors for the IoT edge
New tools for 'smart buildings" and the IoT
Digital signage: create new revenue streams with IoT
Back to top