The Internet of Things (IoT) is quickly finding its way into all aspects of our lives. And it's growing fast. Cisco predicts the global IoT market will be worth $14.4 trillion by 2022.
With so much potential revenue in the IoT market, forward-looking channel partners are vying for a better foothold. But given limited resources, what's the smartest way to approach this herculean task?
Specialize in a vertical market, advises Cisco's VP of IoT solutions, Tony Shakib. "You need to have the vertical expertise," he recently told CRN's IoT Roundtable.
The trick is to first know what's out there. Then pick a market that lets you play to your strengths. Here are a few possibilities:
Sales
If your customers are in the business of sales, helping them leverage IoT solutions to save time and increase profitability is a smart play. An Intel IoT case study on Dunkin' Donuts provides a great example. Dunkin' replaced its traditional printed signs with connected dynamic digital signage. The benefits include big savings on printing, shipping and manpower.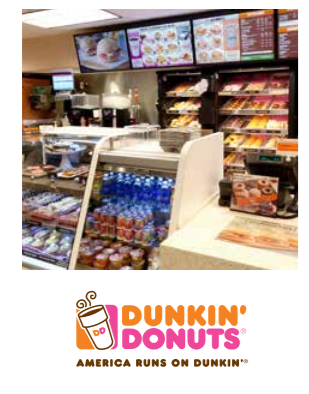 Updated content including menu items, promotions and tantalizing pictures is pushed from a central location to thousands of stores. Big data analytics help content creators determine the best message for each store and update the smart screens in the blink of an eye.
Workforce
Helping customers deploy a connected industrial workforce is a smart play. Using Intel's emerging technology, your customers can outfit their workers with sensors and wearables. To illustrate the point, Intel teamed up with Honeywell to create a proof-of-concept for connected urban firefighters and industrial workers.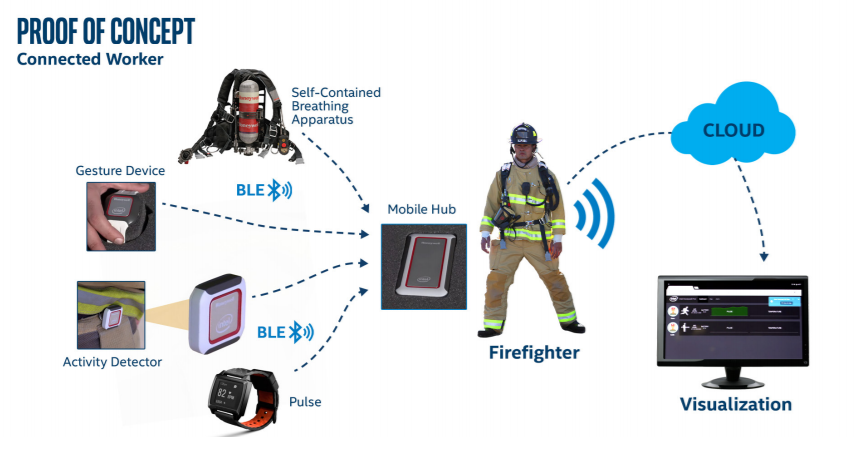 The system uses gesture devices, activity detectors and smart wearables. These connect via Bluetooth to a mobile hub that ties together data on location. From there, the data is pushed to the cloud, where workers in a remote location can assess conditions in real time and deploy additional services. Whether your customer employs miners, construction workers or a remote sales staff, a custom solution can save time, money, and—in some cases—lives.
Transportation
Connected transportation, like many IoT vertical markets, has the potential for explosive growth. If there's one thing transportation operators have in common with their passengers, it's the need for real-time, location-aware information.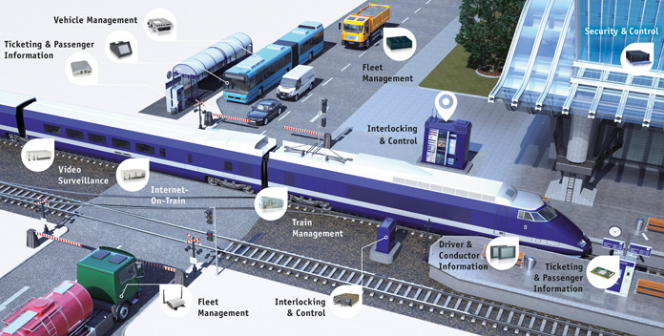 Take trains. Rail passengers are hungry for travel information and entertainment. And operators are looking to gain insight, efficiency and a better safety record. An integrated IoT system can give everyone what they need. Connected sensors, screens, wearables and seats can make the ride smoother for everyone, while providing valuable insights for your customers.
Getting into IoT? Go vertical. The result could be just the market edge you need.
You may also enjoy:
Why Samsung is investing $8 billion in connected cars (and what it means for you)
Intel's new Atom processors for the IoT edge
Digital signage: creating new revenue streams with IoT
Back to top