Intel is stepping up its game in the Internet of Things and, more specifically, autonomous, self-driving cars.
Earlier this year, Intel CEO Brian Krzanich stated that the growth of connected things was 1 of the 5 "core beliefs" determining the company's future. "At Intel," he wrote at the time, "we will focus on autonomous vehicles, industrial and retail as our primary growth drivers of the Internet of Things."
More recently, in mid-November CEO Krzanich announced that Intel would invest $250 million over the next two years to make fully autonomous driving a reality. Krzanich made his announcement while speaking at the AutoMobility show in Los Angeles, marking the first time an Intel exec has keynoted at an auto conference.
Now come the latest moves. Yesterday, Intel announced that Tom Lantzsch, formerly executive VP of strategy at semiconductor and software designer ARM Holdings, has joined Intel as senior VP and GM of its IoT group. Lantzsch will begin work in January, Intel says.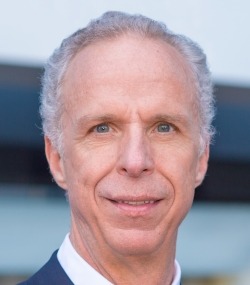 Tom Lantzsch, new GM of Intel IoT
Intel also announced yesterday that Doug Davis, a 30-year veteran of the company, has been appointed head of the newly formed Automated Driving Group. Intel says the group will design the next generation of advanced driver-assist systems and autonomous-driving solutions.
In another new appointment, Kathy Winter, formerly Delphi Automotive's VP of software and services for automated driving, has been named VP and GM of Intel's Automated Solutions Division.
The 3 new executives will ultimately report up to Murthy Renduchintala, president of Intel's client and IoT businesses and systems architecture group. He himself joined Intel just a year ago.
But wait, there's more. Yesterday, Delphi, the UK-based auto parts maker, and Mobileye, an Israeli developer of vision-based driving systems, announced they would put Intel processors at the core of an effort to produce a self-driving car by 2019. Intel will reportedly provide a system on a chip (SoC) for the autonomous cars. Also, Delphi and Mobileye are promising to demo an automated car over a 6.3-mile course in Las Vegas in January during CES 2017.
Intel is stepping up its game on the self-driving front. How about you?
You may also enjoy:
Going IoT? For success, go vertical
Intel investing $250 million in smart cars
Why Samsung is investing $8 billion in connected cars
Back to top