The holidays are almost here, time to exchange gifts and maybe take time off and do some reading. Here are our suggestions for books published in the past year, titles any solution provider — maybe even you — should enjoy.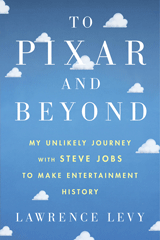 To Pixar and Beyond: My Unlikely Journey with Steve Jobs to Make Entertainment History
By Lawrence Levy 
> Summary: Levy gives a first-hand account of his career with Pixar after being recruited as CFO by Steve Jobs in 1994. The book takes readers inside the rarified world of high-end lawyers, corporate board members and investment bankers.
> Why solution providers may like it: Levy had close access to both Steve Jobs, the ultimate entrepreneur, and the startling success of Pixar, the ultimate turnaround story.
> Sample quote: "One afternoon in November 1994, the phone in my office rang….'Hi, is this Larwrence?' 'Yes, it's me.' 'This is Steve Jobs,' the voice on the other end of the line said. 'I saw your picture in a magazine a few years ago and thought we'd work together someday.'"
> Bonus factoid: After leaving Pixar, author Levy studied Eastern philosophy and meditation.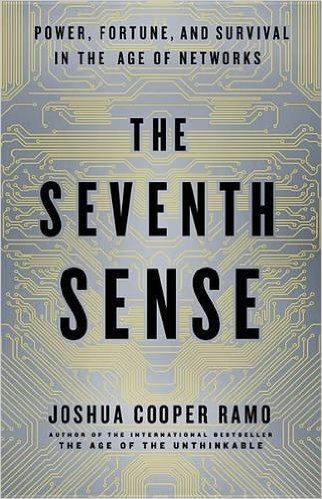 The Seventh Sense: Power, Fortune and Survival in the Age of Networks
By Joshua Cooper Ramo 
> Summary: The secret to power today is understanding our new age of networks — not merely the Internet, but also networks of trade, DNA and finance.
> Why solution providers may like it: The author contends that networks aren't just for tech nerds. Instead, they're a historic force shaking our world.
> Sample quote: "Three hundred years ago the Enlightenment and the Scientific Revolution began their pounding work on the foundations of an ancient order….Today, a fresh hammer is cracking our world."
> Bonus factoid: The author is an executive with Kissinger Associates, the consulting firm of former U.S. Secretary of State Henry Kissinger.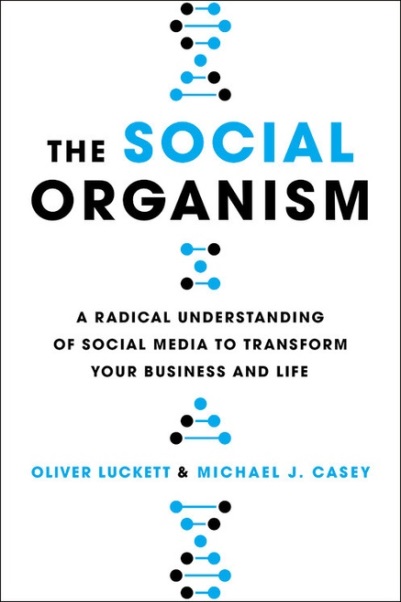 The Social Organism: A Radical Understanding of Social Media to Transform Your Business and Life
By Oliver Luckett & Michael J. Casey
> Summary: Social media is now at the center of 21st century life. It gained this important role by mimicking, to an astonishing degree, the rules and functions of biology.
> Why solution providers may like it: In a word, President-elect Trump's Twitter account.
> Sample quote: "How is it that one funny Facebook quote can rapidly attract a million views while another that seems just as funny goes nowhere?"
> Bonus factoid: Co-author Luckett is a former head of innovation at Walt Disney Co. and now CEO of "culture accelerator" ReviloPark.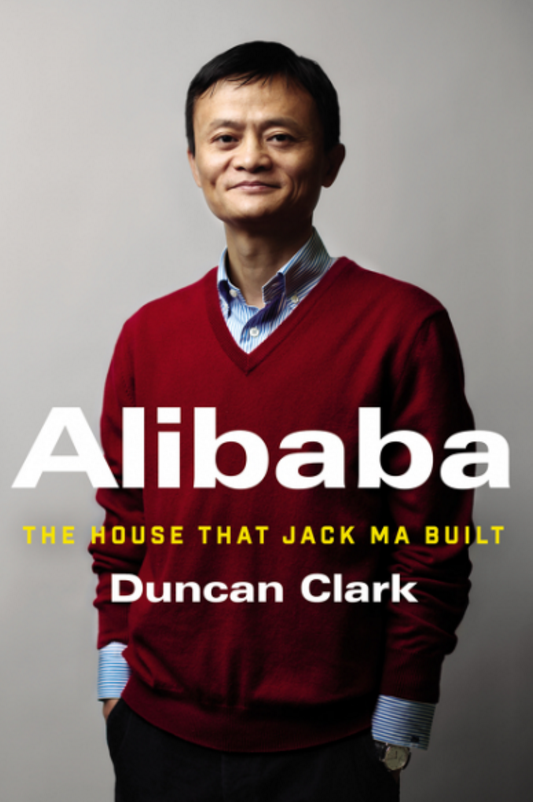 Alibaba: The House That Jack Ma Built
By Duncan Clark
> Summary: Here's the story behind the creation of the Chinese web powerhouse. Learn how Ma built one of the world's most valuable companies, complete with a 2014 IPO worth $25 billion.
> Why solution providers may like it: You'll learn how Alibaba's founder overcame the typical headaches and roadblocks facing many entrepreneurs.
> Sample quote: "In the first minutes of 11/11/15, shoppers made more than $1 billion in purchases on Alibaba's sites. And they kept on shopping."
> Bonus factoid: Author Clark is a former Morgan Stanley investment banker who lived in China for more than 20 years and speaks fluent Mandarin.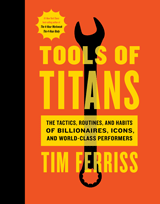 Tools of Titans: The Tactics, Routines and Habits of Billionaires, Icons and World-Class Performers
By Tim Ferriss
> Summary: Ferriss, author of the bestselling book The 4-Hour Workweek, summarizes key findings from his podcast interviews with nearly 200 "world-class performers" —celebrities, athletes, even black-market biochemists. Interviewees include "Dilbert" cartoonist Scott Adams, PayPal co-founder Peter Thiel and comedian Margaret Cho. 
> Why solution providers may like it: You'll get actionable insights that you can emulate and use in your own life. For example, Ferriss explains what activities these people do each morning, which time-wasters they avoid, whether they exercise, and if so, how?
> Sample quote: "You don't 'succeed' because you have no weaknesses; you succeed because you find your unique strengths and focus on developing habits around them."
> Fun factoid: "Governator" Arnold Schwarzenegger wrote the book's forward. His first line: "I am not a self-made man."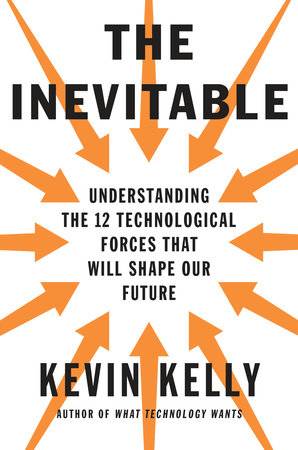 The Inevitable: Understanding the 12 Technological Forces that will Shape our Future
By Kevin Kelly 
> Summary: A dozen technological imperatives are poised to shape the next 30 years and transform our lives. They include becoming, "cognifying" and screening.
> Why solution providers may like it: The coming changes in our lives — including virtual reality in homes, an on-demand economy, and AI embedded in everything we manufacture — can be understood as the result of a few long-term, accelerating forces.
> Sample quote: "Not all of this shift will be welcomed. Established industries will topple because the old business models no longer work. Entire occupations will disappear, together with some people's livelihoods. New occupations will be born and they will prosper unequally, causing envy and inequality."
> Bonus factoid: Kelly was a co-founder of Wired magazine.
You may also enjoy:
Check out our coolest compute devices of 2016
6 enterprise-IT predictions for 2017 from CSC
Why low-cost tablets are here to stay
Back to top