It's official: Skylake is yesterday's news.
At the big CES show last week, Intel rolled out the rest of its "Kaby Lake" family of 7th generation processors. The new lineup covers the full spectrum, ranging from low-wattage mobile CPUs to high-performance desktop and server chips.
The new 7th Gen CPUs share the same 14nm lithography as Skylake. Despite this, Intel has done a great job of expanding the platform. The latest build boasts better power management, hardened security, and more muscle than any previous version.
What's more, these new SKUs will maintain price parity with the models they're designed to replace. For system builders and their customers, that's welcome news.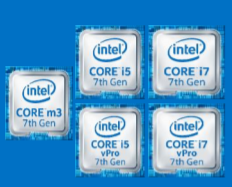 Record-setting speed
If your customers are looking for the ultimate in overclocking, Intel's Core i7-7700K is the processor for them. With this new chip, Intel set not one, but eight overclocking world records.
But is there a practical application for overclocking? Yes! To be sure, this practice used to be the sole domain of diehard gamers with money to burn. But now advances in cooling have dramatically increased the reliability factor. Managing a hot rod chip via software has also gotten faster and easier. That makes the technology relevant to a variety of performance-intensive use cases, including multimedia production, scientific calculation and computer-aided design (CAD).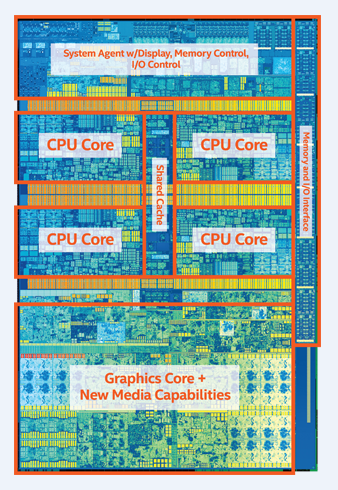 Covering all bases
As it did with previous iterations, Intel designed Kaby Lake to power all manner of devices. That means there are 7th Gen Intel processors available for everything from the lightest tablet to the biggest server array.
To address 2-in-1 detachables and compute sticks, Intel offers the Y-Series variant. It's designed to bring more power to small devices without excess battery drain.
With the U-Series, Intel addresses the latest generation of thin/light laptops. These processors are also suited to full-size convertibles and mini-PCs such as the Intel NUC and HP Z2 Mini.
Looking for high performance? That comes in the form of Intel's Kaby Lake H-Series chips. These include the record-setting Core i7 unlocked CPUs, such as the 7700K. They also include server-class Xeon processors destined for multiprocessor server arrays and high-end workstations.
Finally, there is the S-Series. These 7th Gen processors focus on the intersection of performance and affordability.
Hardware OEMs are working hard to hold up their end of the bargain, too. Intel says there are now more than 100 new hardware products designed to take advantage of new Kaby Lake features, with more coming out every quarter. At CES, new Kaby Lake-powered PCs were introduced by suppliers that included Dell, Lenovo and HP.
No matter what your customers are looking for, it will now be easier for you to offer them higher performance and better reliability — and at a price they can afford.
Back to top