The retail industry has reached a turning point, and so has Intel.
Across the retail vertical, many well-known brands are struggling. Macy's recently said it would close 68 stores and lay off 10,000 employees. Sears is projected to lose more than $2 billion this year. And J.C. Penney could close nearly a third of its stores.
At the same time, online retailer Amazon plans to open brick-and-mortar stores, including a new bookstore in New York City. Microsoft already operates physical retail stores in 36 U.S. states. And Google recently experimented with a couple of pop-up stores in major cities.
Against this tumultuous backdrop, the National Retail Federation (NRF) held its annual conference, known as Retail's Big Show, in New York earlier this week. The show was indeed big; the NRF says more than 33,000 people from nearly 95 countries attended.
Among the many exhibitors at the NRF show was one company you might not associate with retail: Intel.
As you probably know, Intel has committed itself to becoming a major supplier to the Internet of Things (IoT). So it makes sense that one vertical Intel hopes to help transform is retail. Here's your solution-provider's summary of what Intel offered the NRF show attendees and the retail vertical:
CEO Perspective: Intel CEO Brian Krzanich delivered an NRF keynote on how data and smart, connected solutions are helping transform retail. During his speech, Krzanich demo'd Tally, a robotic shelf-auditing and analytics solution for retail offered by Simbe Robotics. The robot, shown below, is powered by an Intel NUC mini-PC. Krzanich also published an online editorial, Technology will Transform the Shopping Experience, in which he asserts that "data is at the heart of the online retailer-customer relationship."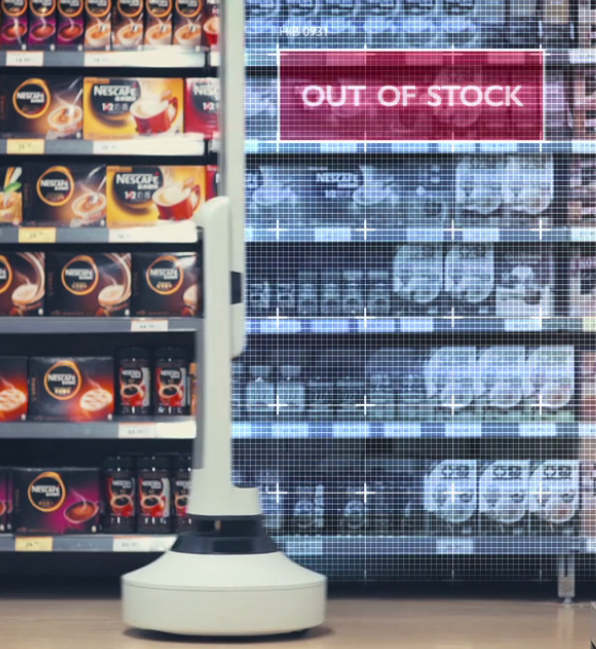 Tally: a fully autonomous shelf-auditing and analytics robot for retail
Platform: At NRF, Intel introduced its Responsive Retail Platform. The company says RRP integrates disparate IoT and cloud technologies to help retailers create "frictionless" customer experiences. More specifically, Intel says RRP offers real-time, automated actions for stores; faster and cheaper deployments of new store services; and simplified onboarding to deploy and maintain in-store IoT sensors.
To do all this, 3 core technologies are integrated in the RRP solution: sensors, a hardware gateway (currently based on Intel Core or Xeon processors), and a Platform as a Service (PaaS) cloud. The platform is available now, both from Intel and channel partners.
Investments: Also at NRF, Intel announced its commitment to invest more than $100 million over the next 5 years in the retail industry. Intel didn't provide a lot of detail on precisely where this money will go. But the company did say the investment will aim to help retailers unify every part of their operations, help their bottom lines and solve long-standing business challenges.
The retail industry is being transformed, and quickly. Intel, along with its partners, is committed to being among this transformation's leaders.
Also see:
IoT Solution Provider: powering the business behind the Internet of Things
Intel Technology Provider: elevate your success, empower your customers
Back to top