Windows 10 is doing well. But Microsoft wants it to do great.
At its second annual WinHEC conference in Shenzhen, China, Microsoft advised its 140 local hardware partners on how it would like them to design exciting new Win10 systems. Though the conference was held in December, Microsoft only recently posted a video of the presentation.
As you may recall, when Microsoft introduced Win10 back in 2015, the company predicted that the new OS would be installed on 1 billion systems within 2 to 3 years. Now that's looking unlikely. As of this past fall, the number was only about 400 million active devices, according to Microsoft.
Market share could be greater, too. The latest figures from NetMarketShare put Win10's share of the desktop market at just over 25 percent. That's only about half the market share (47%) of Windows 7. Indeed, Roanne Sones, Microsoft's general manager for Windows (pictured below), told WinHEC attendees that more than 600 million Windows devices over 4 years old are still being used worldwide. "That is such a huge, tremendous opportunity for us," she added.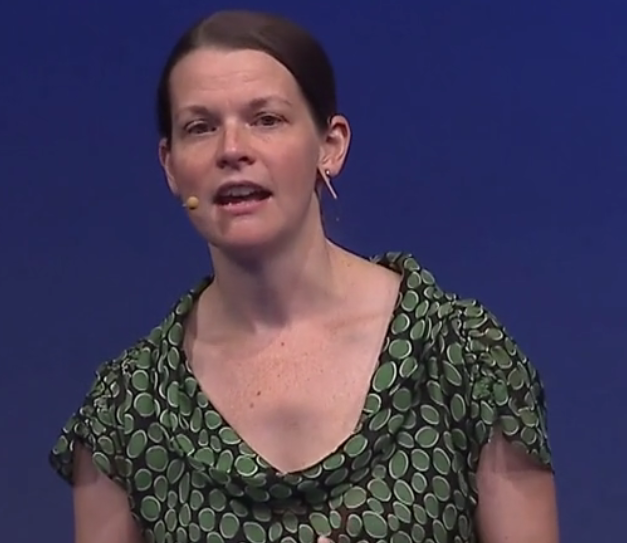 So what could help accelerate sales of Win10 PCs? Here's what Microsoft is telling its OEM and ODM partners…and what you and other solution providers can expect to see — and offer your clients — soon:
> More diverse and innovative form factors. Not just tablets and 2-in-1s, but also other forms of modern PCs for hardware differentiation. These could also include high-quality displays, precision touchpads, wearables, virtual-reality gear and more.
Also, the PC market is forming into 6 distinct segments, according to Microsoft: desktop, all-in-one, notebook, detachable, convertible and ultraslim. Those last 3 — detachables, convertibles and ultraslims — represent the biggest opportunities for growth, Sones said.
> Universal Windows Platform: The idea here is that a single application, driver or service will be able to scale a consistent user experience across a full device portfolio — PCs, tablets, phone, even Xbox.
> Win10 Updates: Microsoft understands the importance of keeping its OS up to date. So it will continue to roll out new improvements. These will include the Creators Update set for release this spring.
> Hero Experience: That's Microsoft's term for cool Win10 features that persuade customers to buy new PCs. Right now that mainly means Windows Hello security, Windows Ink writing, and Cortana voice-activated assistance. But other features matter, too, including touch pens, connectivity, battery life and display quality, Microsoft says.
> Lower prices: At WinHEC, Soanes displayed a Chinese-made Win10 detachable that retails for $299, and a convertible retailing for $169. Both are cheaper than many smartphones.
Holiday Features
At WinHEC, Soanes also presented Microsoft's idea of big products areas for the 2017 holiday season:
> PCs for the modern creator: This mainly means 2-in-1s and convertibles. They'll be equipped with active pens that can be simultaneously used with touch screens, as well as with cameras facing both the user and the larger world.
> Peripherals for everyone: Microsoft is investing in marketing programs to support partners' headsets, cameras and other gear for Cortana, Windows Hello and Windows Ink. This will include badges, icons and creative usage guidelines.
> Mixed reality: Microsoft hopes partners will design PCs that are powerful and flexible enough to support virtual and augmented reality. To support that, Microsoft has collaborated with Intel to release a mixed reality spec for its hardware partners.
> Gaming and media: The market is hot and growing, and users continually want better, more powerful gear — immersive displays, VR-ready systems, controllers, cooling and more. And as Microsoft brings together Xbox and Win10, it believes hardware partners should enjoy new design and sales opportunities.
> Internet of Things for verticals: Microsoft's focus here will be mainly on IoT for 3 areas: manufacturing, retail and smart homes.
Will all that be enough to propel Win10 sales? We welcome your thoughts in the Comments section below.
Back to top