At this week's Mobile World Congress 2017 in Barcelona, three suppliers — Lenovo, HP Inc. and Panasonic — introduced nice 2-in-1 devices.
These new devices are worth your attention because 2-in-1s stand out in an otherwise lackluster PC market. For good reason, too. Today's 2-in-1s combine the power of a PC with the touchscreen convenience of a tablet and the portability of a smartphone. Plus, they can switch among these varied roles in mere seconds.
Here's your roundup of today's new 2-in-1 devices:                                                                                  
Lenovo
The supplier has announced two new 2-in-1s, the Yoga 720 and Yoga 520. The 720 comes in two sizes: 13-inch and 15-inch. The 520 comes in just one size, 14 inches. Here's a look: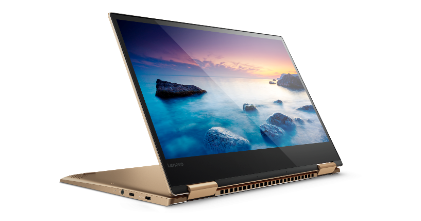 Lenovo says the devices are aimed at multitaskers, people who want one device for work and personal use alike. Both devices are light and thin. The Yoga 720, in its 13-inch version, weighs 1.3 kg (2.9 lb.) and measures 14.3 mm (0.6 inch). The Yoga 520 is only slightly bulkier, weighing 1.74 kg (3.8 lb) and measuring 19.9 mm (0.8 inch).
Battery life matters to users, so Lenovo has been working on that. On the Yoga 720, the supplier promises up to 9 hours of battery life. On the Yoga 520, up to 10 hours — and that's with full HD.
Under the hood, the Lenovo devices feature Windows 10, a 7th Gen Intel Core processor, and Thunderbolt 3 data transfer. Both devices also work with an optional active pen that can be used for sketching, taking notes, editing, all with Windows Ink. The 720 also packs JBL speakers with Dolby sound.
On the security front, the Yoga 720 offers as a standard feature a fingerprint reader. The same device is offered as an option on the Yoga 520. Either way, it's used to connect via Windows Hello.
Shipments of the Yoga 720 are set to begin in April, and retail prices have been set at $860 for the 13-inch model and $1,110 for the 15-incher. The Yoga 520 won't ship until July, Lenovo says, when its retail price will start at just under $800. (The OnMicrosoft blog says the Yoga 520 will be marketed in the U.S. under the brand name Flex 5.) The devices will come in a range of attractive color choices, too, including mineral grey, onyx black and platinum silver.
HP
Millennials are the intended users for HP Inc.'s new 2-in-1 device, which bears the unwieldy name of Pro x2 612 G2. Name aside, the device looks compelling, in part because HP cites research stating that more than 60% of millennials work from multiple locations. "They want sexy devices that meet their on-the-go work styles," says Michael Park, HP's GM of mobility/personal systems.
The new HP Pro x2 features a magnetically connected keyboard, digital pen, USB-C port and built-in smartcard reader. A fingerprint reader is offered as an option. Under the hood, this new 2-in-1 runs on the powerful combo of a 7th Gen Intel Core processor and Windows 10.
Several accessories will offered, too. These include a rugged case for "extreme" work environments, USB-C dock, travel hub for simultaneous charging and connections, and a "retail case" for salespeople.
The device is shipping now, and HP has set the starting retail price at just under $980. Here's a look: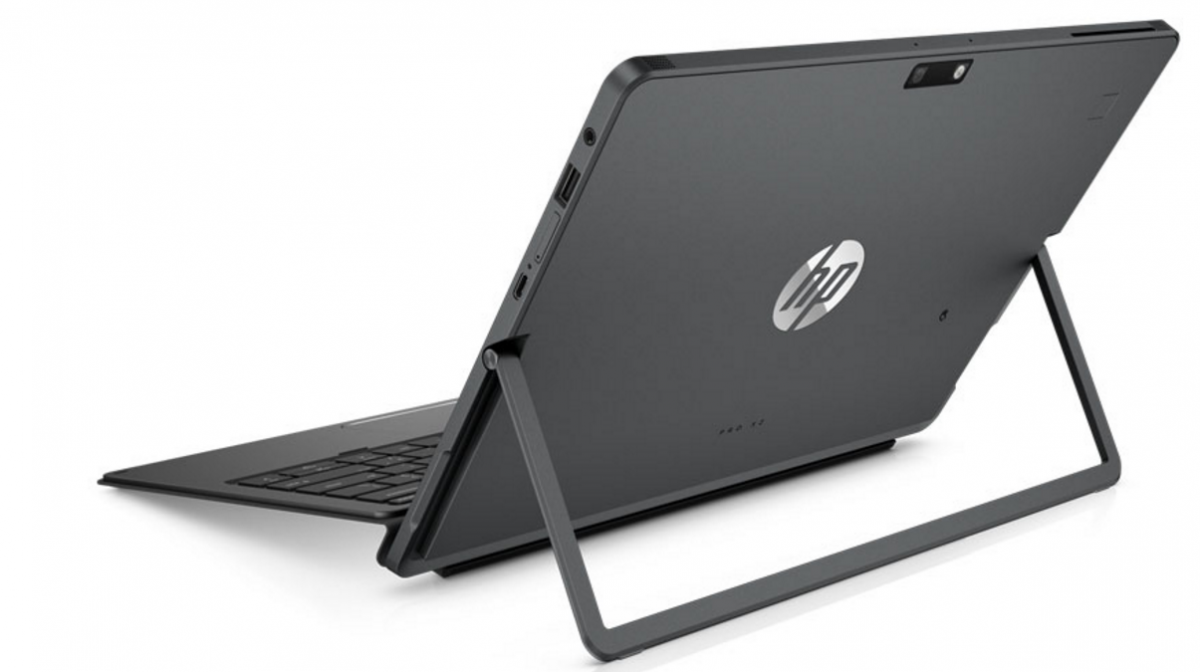 Panasonic
Rugged devices are a class of their own. They're designed to be used by police officers, emergency crews, field service workers and others who make their livings in tough, dirty outdoor environments.
Panasonic has been serving this sector for years with its rugged Toughbook laptops. Now its new device, the Toughbook CF-33, is a rugged Windows 10 Pro device that comes in two versions: laptop and 2-in-1. Announced today, both devices come with a 12-inch QHD screen that Panasonic says is its first with a 3:2 aspect ratio. To suit rugged workplaces, the touchscreen can also be activated with a gloved hand.
Also included are a 7th Gen Intel Core vPro processor, digital pen, front- and rear-racing cameras, and an optional fingerprint reader. The CF-33 weighs in at a reasonable (for a rugged system) 1.58 kg (3.4 lb.). The extra weight provides extra protection; Panasonic says this device can be safely dropped from as high as 4 feet.
U.S. shipments of the Panasonic CF-33 are set for this summer, with retail prices starting at about $4,100 for the 2-in-1 version that includes both a tablet and detachable keyboard. A tablet-only version is set to retail in the U.S. for just under $3,500. Here's a look at the Panasonic Toughbook CF-33 2-in-1 device: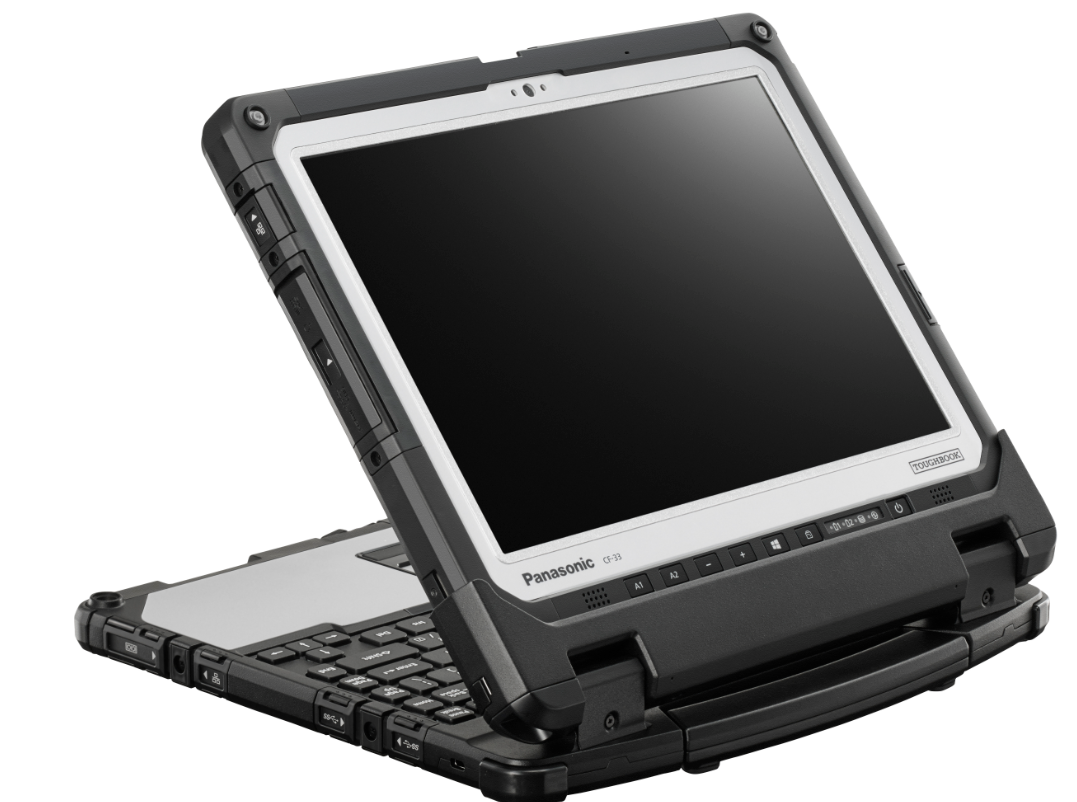 Also don't miss:
Looking for PC sales growth? Follow HP's lead
Windows 10 Creators Update: what's coming soon
Microsoft gives marching orders for new Windows 10 hardware
Lenovo's newest workstations for engineers & designers
Back to top