What's going on with wearables and servers? Two new reports have the details. Here's your solution provider's update.
Wearables
To misquote Mark Twain, reports of the wearables market's death have been greatly exaggerated.
In fact, worldwide shipments of wearables grew nearly 17 percent in the fourth quarter of last year, reaching 33.9 million units, according to new report from market watcher IDC. For the full year 2016, wearables shipments grew by an even faster 25 percent, totaling 102.4 million devices worldwide.
To be sure, the wearables market is changing. Basic wearables, IDC says, are "morphing" from single-purpose (such as footstep tracking) to multipurpose devices. That, in turn, is putting pressure on vendors of "smart" wearables, devices able to run third-party apps. Essentially, the line between the two is blurring.
One goal for the future: wearables that are free from smartphones. Right now, most wearables connect to networks indirectly, that is, through the user's phone. But that's changing. Future wearables devices will be able to connect to cellular networks directly, without needing a phone. When that happens, IDC predicts, new applications and capabilities should emerge.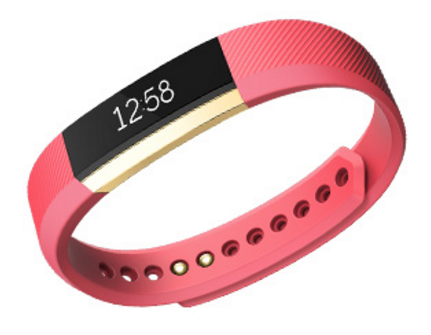 It's not all wrist-worn devices, either. Ear-worn devices, also known as "hearables," and sensor-laden clothing each captured 1 percent of the market for the first time, IDC says. Watch this space as top vendors enter with new devices.
Speaking of vendors, the wearables market remains dominated by Fitbit, which enjoys a nearly 20 percent market share. Despite holding the top spot, Fitbit lost some share as Xiaomi, Apple and Samsung all gained in Q4:16.
Servers
Over in the server market, the business isn't nearly so lively. Remember those fears about the cloud hurting data-center sales? It's starting to happen.
Worldwide server unit shipments fell by 0.6 percent in Q4:16, to 2.94 million units. That caused total revenue to fall by nearly 2 percent, down to $14.84 billion, according to new figures from Gartner.
For the full year 2016, the numbers were not much better. True, unit shipments of servers worldwide increased slightly, by a tiny 0.1 percent. But that wasn't enough to keep server revenue for the full year from dropping by 2.7 percent, Gartner says.
What's the problem? "Enterprises grew at a lower rate as they continued to leverage server applications through virtualization and in some cases, service providers in the cloud," says Jeffrey Hewitt, a research VP at Gartner.
In other words, the greater efficiencies offered by private and public clouds, and by virtualization, means companies can get away with buying fewer servers. As for cloud providers, they can run more efficiently than a bunch of individual data centers. Net result: fewer servers can do more work. 

The top server vendors in Q4:16 were, in order, HPE, Dell, IBM, Huawei and Lenovo, Gartner says. The top 3 alone — HPE, Dell and IBM — together pulled in more than half of all server revenue in Q4. Huawei, meanwhile, was the fastest-growing server supplier in Q4, increasing its year-on-year revenue by an impressive 88 percent and its unit shipments by an equally impressive 64 percent.
You may also enjoy:
For a fast-growing market, look into wearables
3 ways data centers are getting faster, more efficient and cheaper
Public cloud, remote work both growing fast: reports
Back to top