What if your smartphone and PC — and those of your clients — were not two devices, but one?
That's the idea behind an emerging new trend. As smartphones get more powerful (and more expensive), why not let the devices attach to a keyboard, mouse and display, so they can run office applications like a regular PCs?
Whether this concept will truly take off is anybody's guess. But it's an idea smart solution providers need to watch. The potential benefits are impressive, including major cost savings, flexibility and mobility.
Cost savings, because with this approach, your clients wouldn't need to buy a laptop or desktop PC at all. Flexibility, because smartphones are easier and quicker to carry than PCs. And mobility, because smartphones, unlike PCs, can go pretty much anywhere.
Varied Approaches
HP is a big proponent of the small-PC idea. Its Elite X3 is basically a Windows 10 smartphone that, when attached via its custom dock to a keyboard/mouse/display combo, can be run like a PC. HP calls the 6-inch device a 3-in-1: phone, tablet and PC. Here's a look: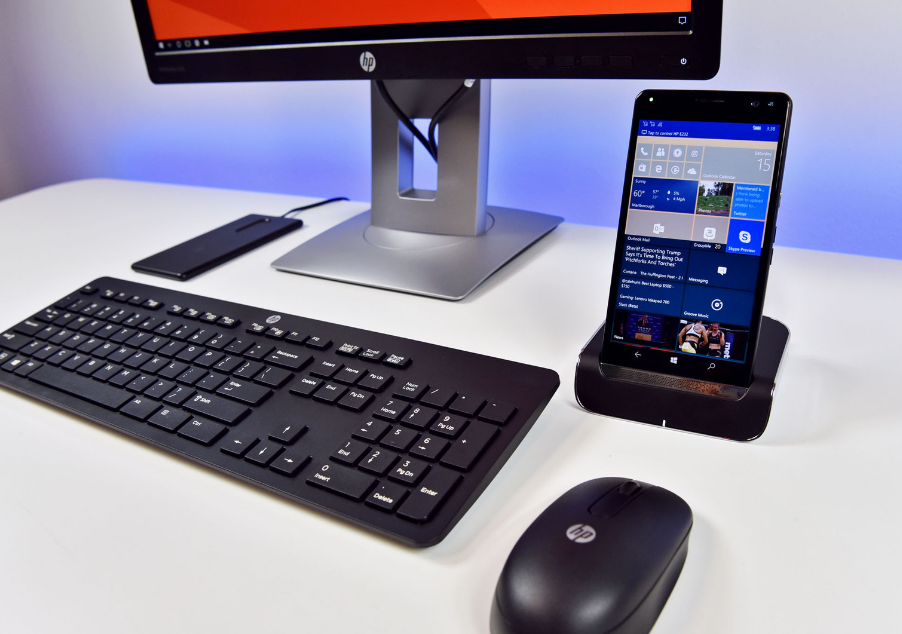 Apparently, there's a new version in the works, too. Some tech sites, including PC World, spotted a new Elite X3 in HP's booth at the recent Mobile World Congress show in Barcelona. No details on the tech specs, though.
As you may know, this HP device works with Continuum, which is Microsoft's approach to letting Windows 10 phones run like PCs. Continuum's problem is that Windows has been completely unable to take smartphone market share. Instead, consumers have made it clear they're interested only in phones running either Android or Apple iOS.
Speaking of Android, a company called Jide Technology is working on a version of Android that works like a desktop OS. The company, founded by three former Google engineers, calls it product Remix OS. And the PC version is free.
A soon-to-come feature of the OS, known as Singularity, will let Android phones run as desktop PCs. The company believes that since so many people run around with their phones, it makes sense to empower those phones to run office apps with a full-sized screen and a keyboard/mouse. Here's a look, courtesy of Jide: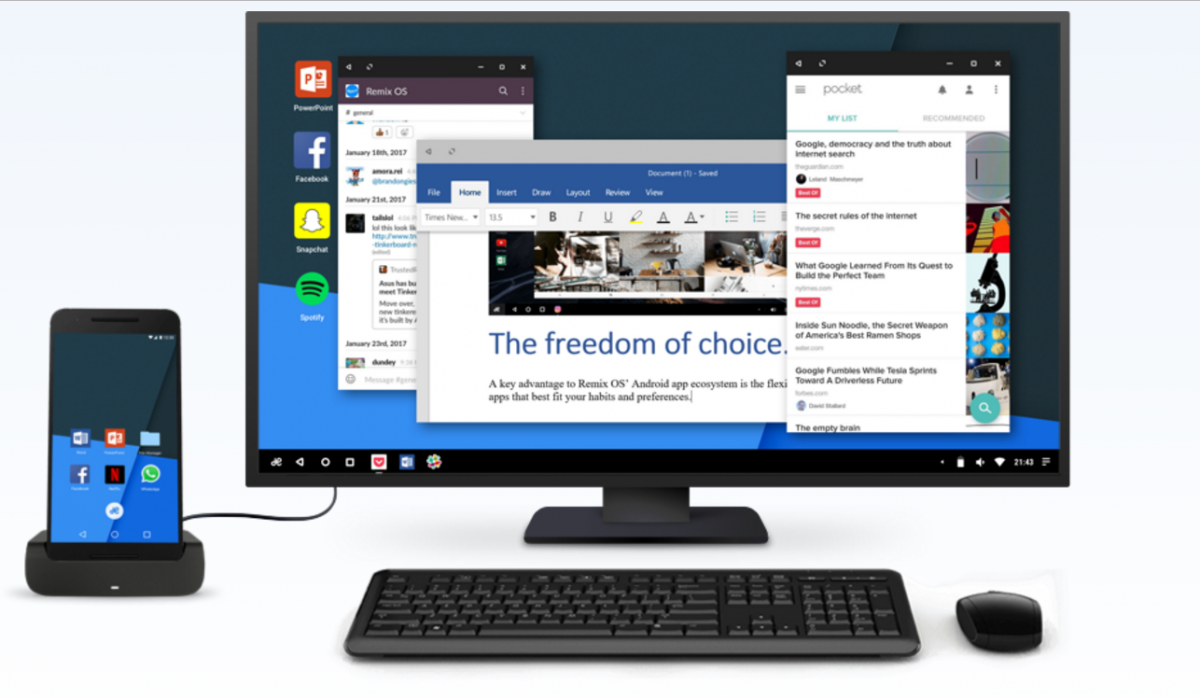 Yet another approach is the GPD Pocket PC. It's not a phone, but a 7-inch PC, complete with a tiny keyboard. It's been developed by GamePad Digital, a company based in Shenzhen, China, that has already raised nearly $2 million on IndieGoGo. The device is available for pre-order now.
The GPD device, which will retail for $400, weighs 0.48 kg (about 1 lb.), measures 180 x 106 mm (roughly 7 by 4.2 inches), and can run either Windows 10 Home or Ubuntu 16 Linux, depending on model. It packs genuine PC features: 8GB of RAM, 128GB of storage, a quad-core Intel Atom CPU, built-in Wi-Fi, the usual ports, and more. The company promises battery life of up to 12 hours. Here's a look...but remember, it's just 7 inches across: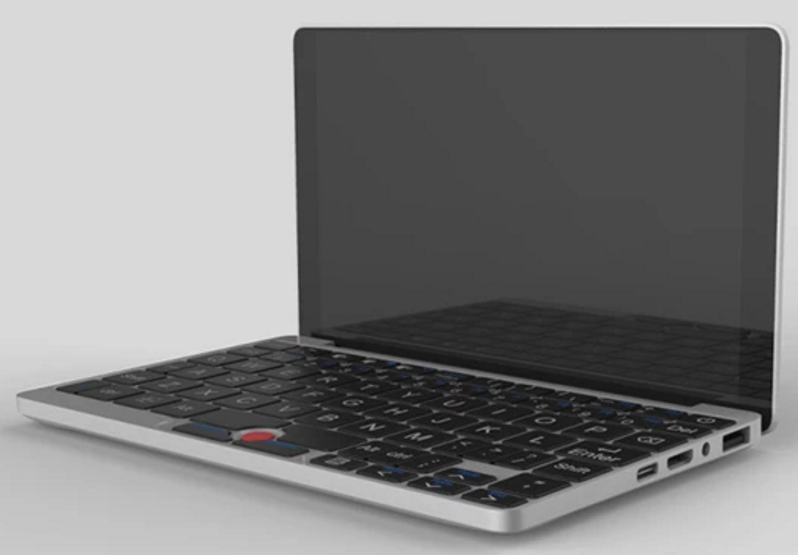 These and other small PCs offer your clients big benefits. To be sure, whether consumers and business users will actually buy these devices in numbers remains unclear. But for now, small PCs are worth your look.
Back to top