Looking to expand into connected-home technology? You might want take it slow. Only about 10 percent of households in the U.S., U.K. and Australia currently use connected-home solutions, finds a new survey from Gartner.
The numbers are likely reliable. To get its findings, research and advisory firm Gartner conducted an online survey late last year. And it reached nearly 10,000 people in those 3 countries.
Connected-home systems include all sorts of IoT applications, including door locks, garage-door sensors, security cameras, smoke and air-quality sensors, key fobs and thermostats. Market forecasts have been generally bullish. For example, last year Markets and Markets predicted the global home-automation market would grow by 12.5 percent a year through 2022, reaching an impressive $78.3 billion.
But Gartner's survey shows that the only customers so far for home tech are early adopters. Those types of customers are challenging to serve, as they constantly demand the latest, greatest tech. Plus, there are only so many of them.
What will it take to move connected-home tech to the mainstream? That's the big question.
The answer, according to Gartner analyst Amanda Sabia, is that suppliers will first need to identify what truly motivates users. In other words, we already know what early adopters want — new stuff. But how about everyone else?
Make Life Better
What consumers mainly want are stylish solutions to their everyday problems. If you can make their lives better — and "better" may include easier, cheaper, faster or more efficient — then you have a shot at their business. Otherwise, you're stuck with the early adopters.
Right now, that's a real challenge. For example, consider home devices that can anticipate your needs. In Gartner's survey, only about 25 percent of respondents expressed an interest. The other 75 percent or so said they're perfectly happy setting their thermostats, lighting controls and other systems by hand.
Unfortunately for suppliers, devices that anticipate user needs are exactly what they're offering. For example, consider Nest, a cool Silicon Valley startup founded in 2010 to offer home tech. Its website states: "The Nest Learning Thermostat automatically adapts as your life and the seasons change. Just use it for a week and it programs itself."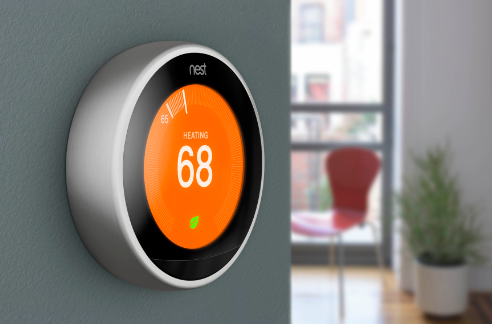 Another challenge, Gartner found, is monetizing connected-home services. Security-alarm and home-monitoring services have already figured it out; they generally charge a monthly subscription fee. But Gartner found that suppliers of other connected-home technologies have generally not. Fewer than half the respondents in its survey said they pay for a subscription-based home-tech solution.
Yet another issue: Do consumers want a single app that integrates all their connected-home systems? Or do they instead prefer choosing individual "best of breed" systems and essentially integrating it all themselves? The answer isn't yet clear.
So by all means, get into home automation. It's a cool entry point for IoT. But be aware: For now, the market still belongs to early adopters.
Also see:
Wearables market up nearly 17%: report
How Intel is laying the foundation for IoT with 5G
IoT Solution Provider: powering the business behind the Internet of Things
Back to top