If you have small-business clients who want to keep workstations and servers on-premises, Intel has a new processor family for you.
Intel yesterday introduced its Xeon E3-1200 v6 processor family. There are 8 versions, all designed for both entry-level workstations used by business pros and entry-level servers used by SMBs. The new processors are shipping now.
Benefits are said to include faster performance, enhanced memory, integrated HD graphics and hardware-enhanced security. Compared with Intel's E3-1200 v2 product family, the new Xeons offer up to 56 percent better performance, and up to 3X better graphics performance, Intel says.
Intel also says the processors lend themselves to cutting-edge applications, including virtual reality (VR), analytics and rendering. The new processors also support Intel's Optane memory technology.
As Jennifer Huffstetler, Intel's director of datacenter product marketing, explained in a recent Intel podcast, the new processors let SMBs run on-prem servers to support legacy applications and keep sensitive data on site, while still allowing connections with public-cloud services.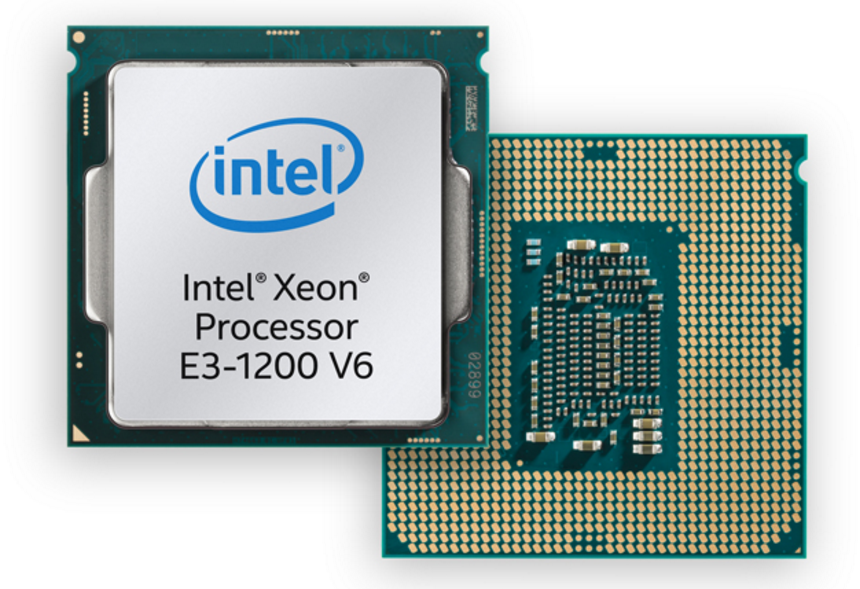 Multiple Models
The 8 models of the new Intel Xeon E3-1200 v6 family vary mainly by processor speed, ranging from 3.0 to 3.9 GHz. A few of the models offer hyper-threading technology for faster performce, while some don't, and the same is true for HD graphics. Otherwise, they all run on 4 cores, offer 8MB of L3 cache, and include TurboBoost Technology 2.0, which accelerates processor and graphics performance for peak loads. Prices range from $193 to $612.
Workstations equipped with the new Xeon processors are now being offered by suppliers that include Dell, HP and Lenovo.
VR support on the new Xeons comes with full support for popular headsets including the HTE Vive and Oculus Rift. Xeon-powered workstations can also be used to create VR content.
Security is a big selling point for Intel, and the new Xeons offer both Software Guard Extensions (SGX) and Authenticate. The former protects sensitive data such as encryption keys. The latter offers customizable multifactor authentication.
Yet another feature of the new Xeons is support for a wide range of third-party applications. These include Adobe Photoshop, Autodesk AutoCAD and Dassault Solidworks.
Add it all together, and the new Xeons offer an attractive new compute option for your SMB clients.
Learn more: Intel Xeon E3-1200 v6 product brief (PDF).
Back to top