With today's smartphones so powerful (and expensive), the idea of a phone doubling as a computer makes a certain kind of sense. Why lug around both a laptop and phone if just 1 device could do the work of both, and at roughly half the cost?
That's been the thinking behind Microsoft's Continuum and HP's Elite x3 device, both on the market for a while. Now they've been joined by Samsung new service, called DeX. The Korean supplier introduced the service yesterday along with 2 new smartphones, the Galaxy S8 and S8 Plus. DeX promises a desktop experience with a smartphone.
More specifically, Samsung DeX provides an Android-based, desktop-like experience. Users can seamlessly access mobile apps, edit documents, browse the web, watch videos in resizable windows, reply to messages via a task bar and more — all directly from their smartphone linked to a PC display and keyboard and mouse.
To get it all working, your clients will need the following gear: a Samsung Galaxy S8 or S8 Plus smartphone; a Samsung Dex Station, the company's new docking station (pictured below); an FHD display with HDMI port; a keyboard and mouse, your choice of Bluetooth, USB or RF; and a Samsung faster charger.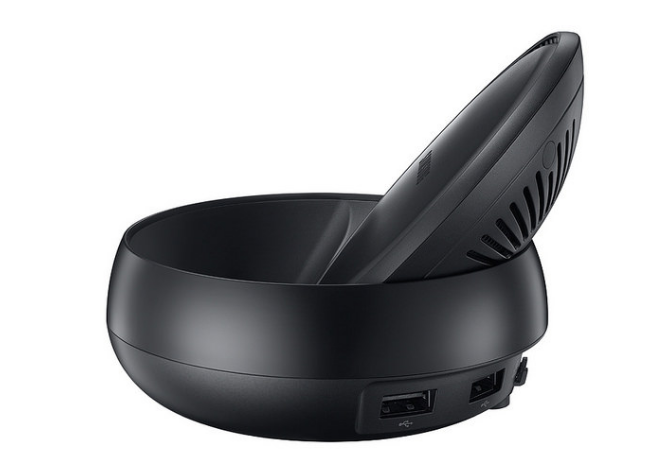 Samsung's new DeX Station includes HDMI, Ethernet and USB ports.
Familiar UI
Samsung says the DeX user interface is consistent with most desktops. For example, it supports such common gestures as shortcuts, scrolling and drag-and-drop. Also, a home screen task bar lets users see which applications are currently running. And pop-up notifications on the screen's bottom right notify them of incoming messages or calls, without blocking the screen.
Samsung DeX also includes 4 Android apps:
> Samsung Internet: A native browser app that lets users launch the desktop version of websites in multiple windows simultaneously.
> MyFiles: Empowers dragging and dropping of files and documents from one folder to another.
> Gallery: Makes it easier to browse images with a mouse and keyboard.
> Samsung e-mail: Lets users attach files by dragging and dropping them to the email composer.
In addition, Samsung says, DeX is compatible with Microsoft Office apps including Word, Excel and PowerPoint. And with Adobe mobile apps including Acrobat Reader.Samsung's new Galaxy S8 phones will retail for $750 and up, and though Samsung hasn't announced pricing for the DeX Station, some blogs have reported that it will retail for about $150. Put it together, and you're looking at a $900 solution.
By comparison, HP's Elite X3 device, which combines smartphone and PC capabilities, retails for $684 and up. But with its optional docking station, the Elite X3 retails for $799.
One big question: Are your clients truly willing to replace their laptops with a smartphone? At least one blog, Android Central, is betting no. Instead, it says, the Samsung DeX is "something you'd bring on a business trip."
To be sure, neither Microsoft Continuum nor HP's Elite X3 appear to have taken the world by storm. But combining a PC and phone in 1 device is still a good idea.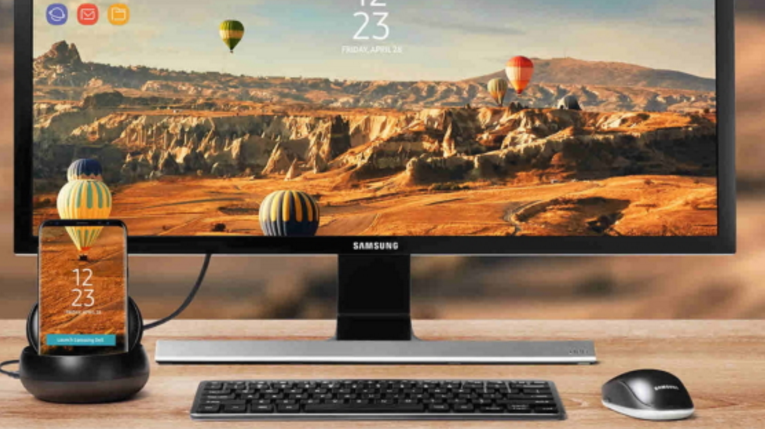 You may also enjoy:
Android vs. Windows now a closer race
These tiny PCs offer big benefits
Looking for PC sales growth? Follow HP's lead
Back to top