The decline in slate-tablet sales continues, and the emergence of low-cost devices doesn't seem to be helping.
Sales of slate (that is, keyboardless) tablets have been falling for some time. Many solution providers hoped the emergence of cheap devices would help turn things around. Even Apple, which essentially invented the tablet market with its iPad, has dropped the entry price of its basic 9.7-inch tablet to $330. Other suppliers, including several based in China, offer tablets that retail for as little as $100 — or even less.
It's not working. Last week, IDC released its latest tablet-market figures, and the news was grim: Tablet unit sales worldwide declined 8.5 percent in the first quarter of this year. Even worse, this marked the 10th consecutive quarter that tablets have declined relative to the year-earlier period.
More specifically, the industry shipped 36.2 million tablets in Q1 of this year, compared with 39.6 million in Q1 of last year, according to IDC.
Splitting the Market
Here's where it gets a little complicated. For some reason, IDC splits the tablet market in two. First, slate tablets like the Apple iPad. And second, "detachable tablets," which includes laptop-like devices with keyboards that snap on and off, but does not include "convertible" notebooks with hardwired keyboards that flip, twist, spin but don't completely detach. The rest of the world classifies both types of devices under the more general 2-in-1 heading, in large part because the devices function more like PCs than tablets.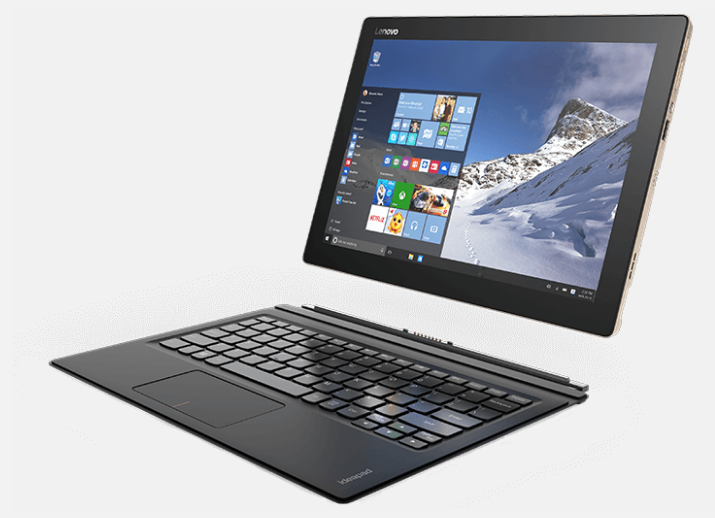 Lenovo's IdeaPad Miix 700: detachable tablet or 2-in-1 PC?
It matters, because IDC says the slate tablet market peaked in 2014 and has been declining since, while the detachable market is actually growing.
What's behind the slowdown in slate tablet sales? IDC points to 2 factors: consumers' growing dependence on their smartphones (meaning they need their tablets less) and what it calls "rather minimal" updates on tablet tech and form factors. I believe there's a third reason, too: While tablets are devices for media consumption, most people want to not only consume, but also create.
Supplier Differences
Among the top 5 suppliers of tablets, only 1 is enjoying market growth, and that's Huawei of China. It shipped 2.7 million tablets in this year's first quarter, a nearly 32 percent rise from the 2 million it shipped in Q1 of last year, IDC reports.
The other 4 top suppliers — Apple, Samsung, Amazon and Lenovo — all saw their unit sales of tablets drop in Q1, says IDC. In the case of Apple, the unit-sales drop was a significant 13 percent. Samsung's unit sales dropped 1 percent, Amazon's 1.8 percent, and Lenovo's 3.8 percent. And all other suppliers saw their collective unit sales drop by nearly 15 percent.
Microsoft's Windows OS should have an important role to play. Among the top 5 tablet suppliers, 3 of them — Samsung, Huawei and Lenovo — now offer Windows-based detachables. (For example, check out Samsung's new Win10-based Galaxy Book.) IDC's nomenclature notwithstanding, that makes sense: These devices are more PCs than they are tablets.
Takeaway for solution providers? Same as it's been: Stick with 2-in-1s. That's where your customers are taking the market.
And don't miss:
Microsoft counters Chromebooks with new laptop, Win10 variant
Acer's newest 2-in-1s, gaming systems, notebooks
New 2-in-1s from Lenovo, Samsung take divergent paths
Back to top