IDC just predicted the PC market will return to growth in 2019.
And HP and Lenovo have both reported quarterly financial results that show their PC groups with rising sales.
Here's your solution provider's summary:
IDC forecast
IDC today predicted that worldwide PC sales will fall by a compound average growth rate (CAGR) of 1.4 percent from 2016 through 2021. That's 3 percent better than its earlier estimate. In part, that's because IDC now thinks PC sales will return to growth in 2019.
In fact, PC sales did grow a bit in this year's first quarter, IDC says. But only by less than 1 percent, which is basically a rounding error.
By form factor, the growth is all about mobility, IDC predicts. It expects traditional desktop systems will have negative CAGR through 2021 of -3 percent. But sales of what IDC calls "detachable tablets" (and what everyone else calls 2-in-1s) will have a positive CAGR in those years of 16+ percent.
HP's 'breakthrough quarter'
HP last night reported financial results for its second quarter, and the news was mostly good.
"This was a breakthrough quarter for HP, and marks the first time both Personal Systems and Print have grown in the same quarter since 2010," said Dion Weisler, HP's president and CEO.
Indeed, the company's Personal Systems group (which mostly sells PCs) saw its Q2 revenue rise 10 percent over the year-earlier period. By unit sales, notebooks rose 12 percent, but desktops fell 6 percent, HP said. The company's Printing group saw revenue in the quarter rise 2 percent over the year-earlier period.

But overall, HP's results were more measured. Total revenue for the quarter rose 7 percent, to $12.4 billion. But net earnings dropped 2 percent, to $700 million.
PC components may be to blame for that profit drop. In a conference call last night with Wall Street analysts, CEO Weisler said HP, along with all PC suppliers, is now coping with a global shortage of components that include hard drives and memory chips. This shortage, in turn, has driven component prices higher. HP has raised its prices to compensate, Weisler said, but that hasn't been enough to stop the profit hit.
Lenovo's mixed results
Earlier today, Lenovo reported its fourth quarter and full-year financial results. The supplier's PC business is looking good, its data center group is struggling, and while overall revenue rose, net income fell.
Lenovo's PC and Smart Devices (PCSD) group saw Q4 sales rise 5 percent, hitting $6.7 billion. Unit shipments for the group rose, too, but only by 1 percent, to 14.4 million units. The quarter's biggest growth, Lenovo said, came from gaming systems, 2-in-1s and Chromebooks. For the full year, however, PCSD sales fell by 2.3 percent, for a total of $30 billion.
Lenovo's Data Center group didn't fare too well. Its Q4 sales fell nearly 14 percent, dropping to $850 million. And for the full year, the group's sales fell 11 percent, to $4.1 billion.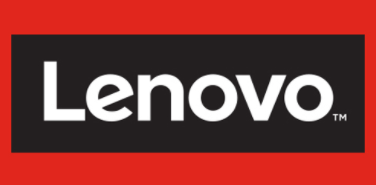 Lenovo promises to fix things. In March, Lenovo beefed up its data center group with new executives and business units. Now the company says it's also placing a new emphasis on high performance computing (HPC). Lenovo even says it is now the fastest-growing supercomputer company in the world.
Lenovo has also put in place what it calls a "three-wave strategy" to transform itself. The 3 waves are PC leadership, mobile and data center, and the cloud. "With this strategy," said Lenovo CEO Yang Yuanqing, "we are confident to achieve long-term sustainable growth."
Also see:
Optane memory for PCs now shipping
Lenovo beefs up data center group with new execs, biz units
New PCs from HP, Microsoft feature 7th Gen Intel Core CPUs
Back to top