The big Computex show is being held this week in Taipei, Taiwan, with more than 1,600 IT companies displaying their products and services.
Computex is also where many of the IT industry's top suppliers introduce their next generations of innovative products.
This year's show is no exception; there have been a ton of announcements. Here's your solution provider's summary of just some of what's been announced.
Intel Core X-Series
Yesterday, Intel introduced its new Core X-series processor family. The company says Core X-series is its most scalable, accessible and powerful desktop platform ever. These processors are aimed at enthusiasts, people into advanced gaming, VR and content creation.
The Intel Core X-series family includes the new Intel Core i9 processor brand and i9 Extreme Edition processor. The latter contains 18 cores and 36 threads of power. Other models have 4, 6, 8 or 10 cores.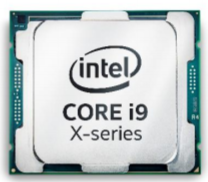 How fast are they? Intel says the new processors, compared with the previous generation, deliver up to 10 percent faster multithread performance, and up to 15 percent faster single-thread performance.
Intel yesterday also introduced the X299 chipset, which adds more I/O and overclocking capabilities. It can support as many as 30 high-speed I/O lanes.
To learn more, check out the Intel Core X-series processor family fact sheet (PDF).
Intel Compute Card solutions with partners
Earlier this year, Intel introduced its Compute Card, a modular computing platform containing all the elements of a full computer — including SoC, memory, storage and wireless connectivity — on small 95 mm x 55 mm x 5 mm (roughly 3.7 in. x 2.2 in. x 0.2 in.) form factor.
Now Intel has announced that several partners are developing products using the Compute Card. These products include laptops, tablets, digital signage, even intelligent whiteboards. And the partners include Dell, Foxconn, HP, LG Display, Lenovo and Sharp.
Intel yesterday also introduced the Compute Card Device Design Kit. It's a set of guides and reference designs for device developers.
Always-Connected PCs
Earlier today, Intel and ASUS unveiled "Kukuna," the code-name for a super-thin and lightweight always-connected 2-in-1 PC powered by Intel Core CPUs and LTE connectivity.
Intel believes the "always connected" category of PC will grow as data plans get less costly and as user increasingly demand anywhere, anytime access to the internet.
Other hardware suppliers — including HP, Huawei, Lenovo and Xiaomi — have also said they're committed to the new category of always connected PCs. And Microsoft announced at Computex that always connected PCs will be coming from ASUS, HP, and Lenovo using Qualcomm's Snapdragon 835 chipset.
Mixed Reality Headsets
At last year's Computex, Microsoft invited hardware suppliers to create devices that merge physical and virtual realities. Since then, Windows mixed reality headsets have been introduced by Acer, ASUS, Dell, HP and Lenovo. Several of these devices are on display at this week's Computex show.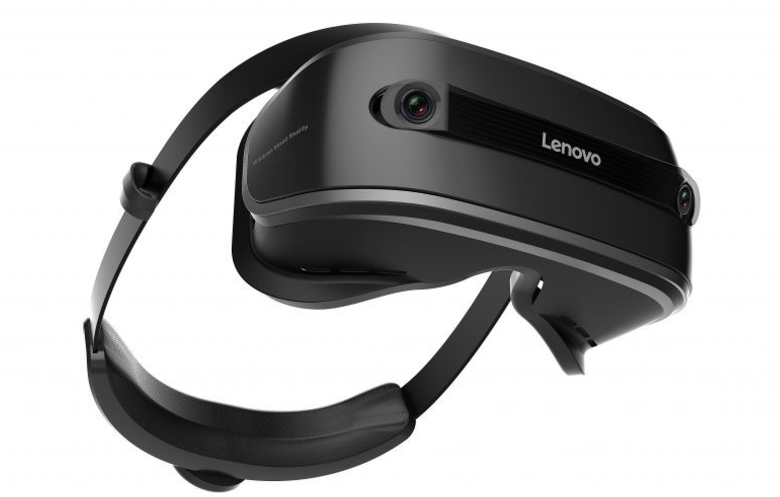 Lenovo's forthcoming mixed-reality headset will feature built-in sensors.
Microsoft also said that Windows Mixed Reality development kits from Acer and HP are now available for pre-order through the Microsoft Store.
Home Connectivity
Intel yesterday used Computex to introduce its Home Wi-Fi Development Kit, aimed at helping developers extend connectivity to all corners of the home.
Intel says ecosystem providers can use the kit to develop intelligent-home networks. These networks can anticipate and adjust dynamically to deliver consistent connectivity to all connected devices, even as bandwidth demands increase.
Also, Intel said several suppliers are introducing Intel-based routers and gateways for fast connectivity with homes. They include ASUS, Deutsche Telekom, Netgear and Phicomm. Their goal: accommodate a growing number of connected devices in the home while still maintaining high-speed connections.
Told you there was a lot! Tomorrow, we'll look at more from Computex 2017, including new PCs based on Microsoft's recently announced Windows 10 S operating system. Stay tuned...
Also don't miss:
How's the PC business? Getting better, say IDC, HP, Lenovo
7th Gen Intel Core CPUs power new PCs from HP, Microsoft
Back to top