Intel is on a roll, expertly capitalizing on the success of its NUC (Next Unit of Computing) platform. Seven generations after the NUC's initial introduction in 2012, the current Kaby Lake-U version is smaller, more powerful and more purpose-built than ever.
Intel originally cast a wide net with NUC, selling it as the do-anything mini-PC of the near future. Five years later, the NUC mythology is decidedly more focused. Intel's marketing message has taken on an air of specificity that shows off the diminutive computer's purposefully engineered skill set.
Security and Surveillance
The NUC's small form factor makes it the perfect companion for self-contained surveillance systems. One example is the TEKVOX ViewVault. It's a ceiling-mounted A/V recording system developed specifically for classrooms required to comply with Texas' S.B. 507, which protects special-needs children in public schools. Prices for this specialized system — including built-in mics, cameras and accessories — start at $3,000 per room.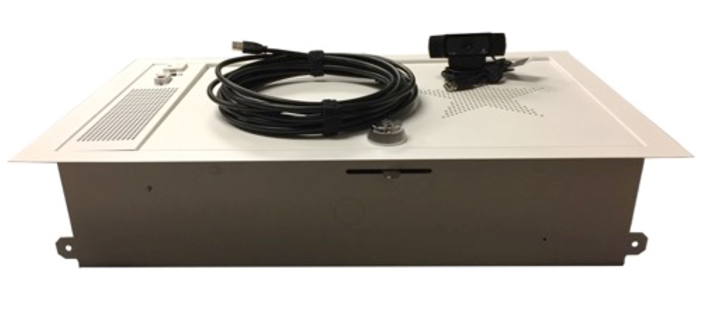 Under the hood of the TEKVOX ViewVault: an Intel NUC mini-PC.
To build its system, TEKVOX used a version of Intel's NUC equipped with triple-screen display capability, gigabit LAN, RAID support, and Intel vPro remote-management technology. This configuration gives ViewVault administrators the option to store up to 1,667 hours of footage — enough for 6 months, the company says — which they can then access either directly or remotely via a secure connection.
Home Theater
Intel has always sold NUC primarily as a PC kit — just add a hard drive and some RAM. But the recent release of standalone NUC Kaby Lake-U motherboards means we'll see this technology show up inside more and more home-theater appliances (think Roku, Amazon Fire TV, etc.).
Intel's NUC boards are available with high-definition audio/video output, connectivity for solid-state (SSD) and conventional RAID storage, and fast network access so users can stream content on demand from both local and remote servers.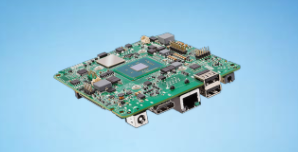 Intel NUC boards measure just 4x4 inches.
These 4x4-inch boards include a choice of 3 soldered-on processors. The most cost-effective is equipped with an Atom E3815, and prices start at around $110. If your customers seek the ultimate hi-def experience, however, they'll need to spend $500+ for a Core i5 NUC board that can handle multiple data streams and high-speed decoding without glitches or skips.
Shopping with NUC
Today, the average shopping experience is becoming more technologically advanced — and more demanding. Retailers, no longer satisfied with simple end-caps and weekly circulars, are increasingly engaging customers with sophisticated smart shelves, point-of-sale (POS) systems, beacon marketing and audience analytics.
Shoppers, whether they know it or not, are regularly engaging with NUCs, too. These systems send out push-coupons and provide increased context via smart shelf and end-cap displays.
To work properly, the technology that powers these sales tools must be cheap, fast and easy to update. Intel knows this very well, which is why the latest NUC is available in an array of low-power kits that sell for as little as $130 and are engineered for easy expansion.
Subsequent generations of NUC will likely get smaller and more powerful. And while Intel may continue to tout specific use-cases, the real charm of this little box will always be its limitless potential.

And don't miss:
Why you need 2-in-1s in your product mix
HP's revamped All-in-Ones look worthy for business
VR-ready PCs are coming, but at a high price
Back to top