The end of August is a sleepy, no-news time, right? Not any more.
HP Inc. and Dell just introduced some pretty cool systems for your customers. They include two thin clients and a rugged tablet. Here's your solution provider's update:
HP's thin clients
Though thin-client technology has been around for years, now, with the growth of the cloud, they really make sense. Why provide full-fledged PCs to users who spend most of their time working with cloud-based apps and data?
That's the thinking over at HP. The company introduced 2 thin clients yesterday at VMware's big VMworld conference in Las Vegas. Which makes sense, as VMware is positioning itself as a leading purveyor of hybrid cloud capabilities. (For more on this, see VMware CEO Pat Gelsinger's comments to CRN.)
Here are the high points on each of the thin-client systems:
> HP t530 Thin Client: HP calls this the "thin client for the office of the future." Under the hood, you'll find an AMD system-on-chip and flash storage of up to 512GB, and the system also features a USB-C port, optional Wi-Fi adapter, and internal antenna. For a complete system, you'll need to add a keyboard, mouse and monitor. Users have an operating-system choice of either HP's Linux-based ThinPro or Windows.
It's shipping now, and retail prices start at approximately $390. Here's a look at the HP t530 Thin Client: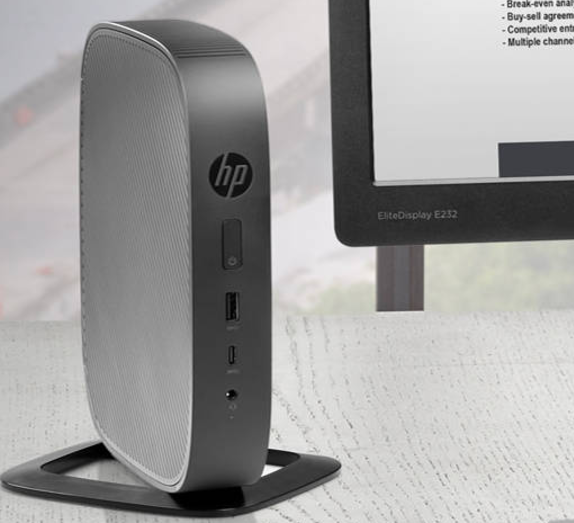 HP's t530 Thin Client stands approximately 8 inches in height.
> HP mt21 Mobile Thin Client: It looks like a 14-inch laptop but runs like a thin client, able to run both enterprise server-based applications and those based in the web. Under the hood is an Intel Celeron CPU. For the OS, users have a choice of either HP's Linux-based ThinPro or Windows 10 IoT Enterprise.
Shipments of the HP mt21 Mobile Thin Client are set to begin next month, with retail prices starting at about $450. Here's a look: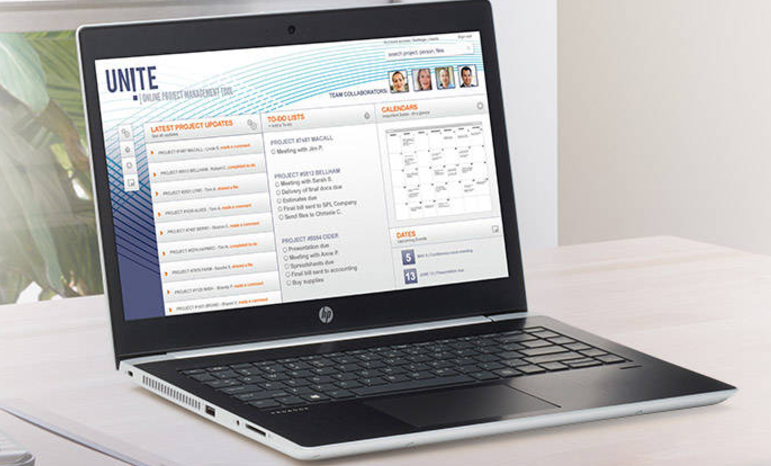 HP mt21 Mobile Thin Client may look like a laptop, but…
Dell's rugged tablet
Not all PCs and tablets get used in the protected gentility of the modern office. Construction sites, factory floors and other rough-and-tough locations need compute power, too.
For your cusotmers at these locations, Dell just introduced what it says is the company's lightest, fastest rugged tablet. Called the Dell Latitude 7212 Rugged Extreme Tablet, the new device also boasts improved battery life of up to 19 hours with dual hot-swappable batteries.
The Latitude 7212 tablet features an 11.6-inch FHD display covered by tough Gorilla Glass. Processing power comes from a choice of 6th or 7th gen Intel Core processors. Memory maxes out at 16GB, twice that of Dell's previous generation, and SSD storage runs up to a terabyte. For systems software, users can choose either Windows 7 or 10.
The new tablet weighs 2.8 lb. Dell says it can withstand "the most brutal environments," even surviving a 3-foot drop.
The Latitude 7212 tablet is available now, and it retails for about $1,900. Here's a look at this rugged device: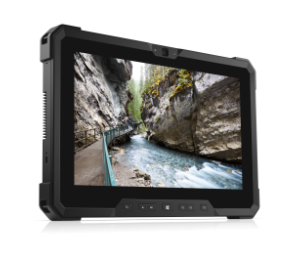 Dell's new Latitude 7212: one tough tablet.
Also see:
Will the new 8th Gen Intel Core CPUs help you refresh systems?
VR-ready PCs are coming, but at a price
Intel's NUC mini-PCs get specific
Back to top