Does anyone like passwords? They're hard to remember. Easy to steal. Lots of work for websites that need to store, encrypt and protect them. Plus, far too many users still use weak ones like "1234" or even "password."
The end of passwords is coming, possibly soon. The replacement: biometric technology including fingerprint readers, iris scanners, even face scanners. These biometrics tools can be used for multiple points of authentication, including devices, endpoints (to protect data networks remotely bridged to mobile devices) and, increasingly, applications.
Market watcher IDC now predicts that by 2020, one in four electronic transactions worldwide will be authenticated biometrically. IDC also expects biometrics will become even more widely adopted as new technologies and interfaces become available.
Prices need to come down, too. "Companies are looking for a trade-off between biometric deployment costs and savings from legacy authentication to tip the balance in favor of biometrics," says Mark Child, an IDC security practice leader.
FIDO Partners
Last week, a group of suppliers took a big step in that direction. Lenovo, Intel, PayPal and Synaptics announced a collaborative biometrics effort. Their collaboration will let users of future Lenovo systems authenticate select online services — including PayPal — with a fingerprint instead of a password. 
All four suppliers are members of the FIDO Alliance, a nonprofit organization working to develop specs for open, scalable and interoperable alternatives to passwords for online services. The group was launched in 2013; FIDO is short for "Fast IDentity Online."
Lenovo will offer an advanced FIDO-compliant fingerprint reader on its Yoga 910, a 2-in-1 device. This device, announced by Lenovo in August, is set to start shipping next month. Lenovo says retail prices will start at €1,499 (equivalent to roughly $1,687). Users of the new device will be able to offer their fingerprint to quickly log onto the device using Windows Hello, with no passwords required.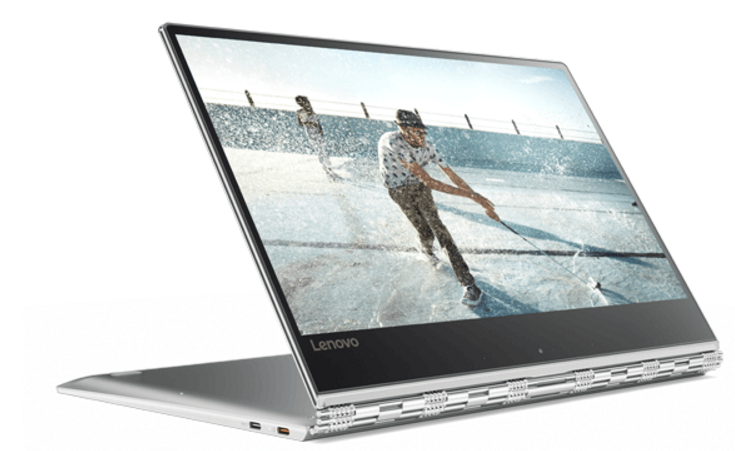 Lenovo's Yoga 910 2-in-1 device features a FIDO-compliant fingerprint reader.
Key to making the whole thing work is the new 7th Gen Intel Core processor family. The Yoga 910 will be Lenovo's first system to offer the new Intel CPU, and it will leverage the processor line's built-in Software Guard Extensions security features.
Synaptics, a supplier of "human-interface solutions," is supplying the Lenovo 2-in-1's fingerprint sensor. Its Synaptics Natural ID fingerprint sensor is said to combine enterprise-level security with encryption, ease of use and low cost.
Worried that fingerprints will just create a new security risk? Lenovo says the new setup offers 3-level protection, so that neither the user's fingerprint nor FIDO credentials ever leave their device. Those 3 levels are: built-in hardware security, secure device ID, and FIDO-compliant biometric authentication.
Lenovo may be the first, but it will hardly be the only hardware supplier to offer biometric security powered by the 7th Gen Intel Core processors. Intel has said that more than 100 OEM devices powered by the new CPUs will be announced by year's end.
Hate passwords? You — and your security-minded clients — should like this.
Also check out:
Are your clients victims of data theft? Probably, finds new report
Intel's RealSense platform for 3-D really catching on
Blog Category:
nextgen-Cloud and Data Centers
Back to top