Lenovo is announcing so many new products at this week's big CES 2017 show in Las Vegas, we couldn't fit them all in yesterday's post. So here's more of what Lenovo has introduced at CES that should interest you and your clients.
Miix 720: It's a Windows 10-based 2-in-1 with a detachable, backlit keyboard and 12-inch QHD display, weighing 2.4 pounds. An integrated infrared camera enables Windows Hello security. Battery life is said to run 8 hours. An external 4K monitor can be connected via the device's Thunderbolt 3 port. And a rear-facing 5-megapixel camera is onboard, too.
Shipments of the Lenovo Miix 720 are set to begin in April, with retail prices starting at just under $1,000 — and that does include the keyboard. A choice of 2 colors will be offered: champagne gold and iron gray. An optional Active Pen 2, also shipping in April, will retail for $60 and up. Here's a look at the Lenovo Miix 720: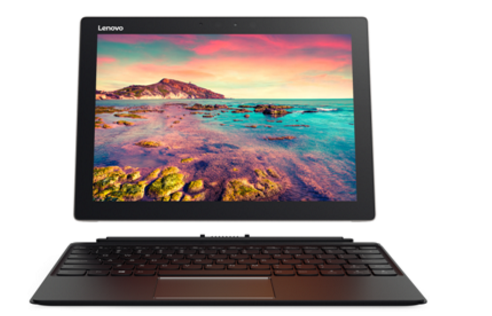 New Glass C200: Smart glasses that incorporate both augmented reality (AR) and artificial intelligence (AI)? Yes. Lenovo says this device can recognize and identify some 20 real-world objects using AI software. There are 2 pieces: a glass unit and a pocket unit. The glass unit weighs a light 60 grams (about 2 oz.), runs on Linux, and is viewed through one eye only. The pocket unit gets attached to the user's smartphone. Lenovo says production of the New Glass C200 will start in June, but it didn't say how much this device will cost.
Legion gaming PCs: Lenovo has introduced 2 new laptops for gamers, the Legion Y720 and Legion Y520. Both are powerful gaming PCs aimed at enthusiast as well as mainstream players. Under the hood you'll find 7th Gen Intel Core processors, high-speed graphics cards, 16 GB of DDR4 memory, UHD displays, and (on the Y720) a Thunderbolt 3 port. The Y720 is also optimized for virtual reality (VR) gaming; a VR headset can be simply plugged into the laptop's HDMI port for immersive gaming, Lenovo says. The Legion Y720 will ship in April and retail for about $1,400 and up; the Legion Y520 will ship in February, with retail prices starting at about $900. Here's a look: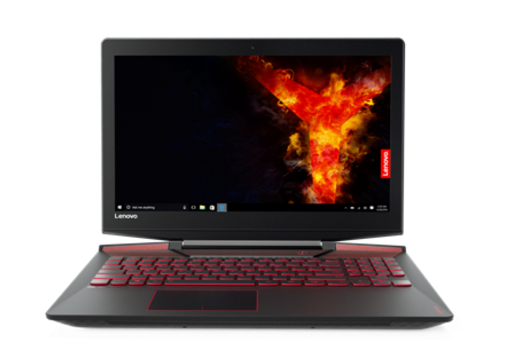 Smart Assistant & Smart Storage: The Smart Assistant is a digital personal assistant that runs Amazon's Alexa cloud-based voice service. It recognizes the user's voice to perform tasks that include web searches, playing music, creating lists and updating calendars. Lenovo says the Smart Assistant's 8 mics can pick up voice commands from as far away as 5 meters/16 feet. Shipments will begin May, and retail prices will start at just under $130. There's also a version with Harmon Kardon premium audio gear; it will retail for about $180 and up. Here's your look at 3 Lenovo Smart Assistants, showing off the consumer-friendly color choices: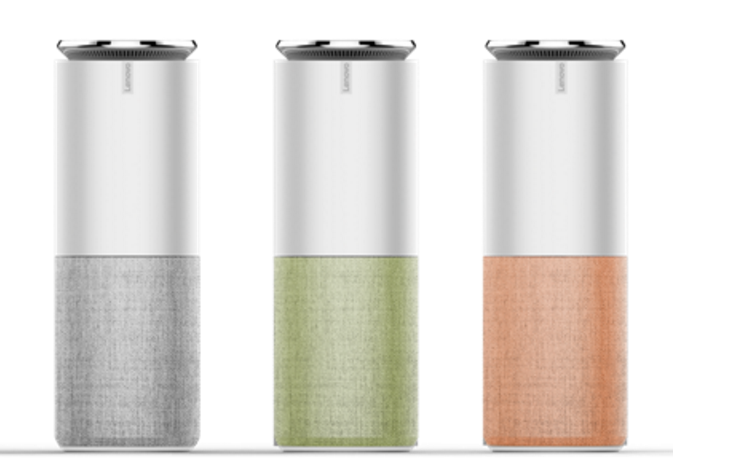 The Lenovo Smart Storage is a storage device designed for smart homes. It offers 6 TB of storage capacity, and it uses facial-recognition software. Shipments are set to begin in May with retail prices of $140 and up.
500 Multimedia Controller: This small wireless keyboard lets consumers connect and control their Windows 10 PCs and displays. One cool feature is what Lenovo calls the multitouch, capacitive touchpad. It gives the user a choice of either typing as they would on a regular keyboard or gliding their fingers across the surface as they would on a touchpad. The 500 Multimedia Controller is small and light, weighing just under a third of a pound (141 grams). It's set to ship in March, when the device will retail for about $55. Here's a look: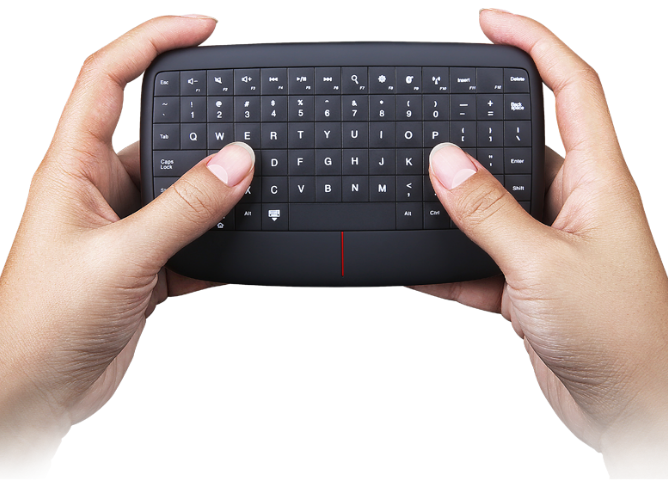 See related content:
In time for CES, Lenovo refreshes ThinkPad notebooks
Lenovo intros cloud-based version of Unified Workspace
Finding the PC business tough? Lenovo does, too
Lenovo Spotlight: Assets, news, tweets and more for solution providers
Back to top