Happy new year! This is the week of the big CES 2017 show in Las Vegas. Expect lots of new hardware from lots of suppliers. First up: Dell.
Dell today made 2 big CES-related announcements: a 2-in-1 version of its XPS 13 laptop, and an ultrathin monitor. Here are the high points:
XPS 13 2-in-1
This device, introduced today by Dell, is essentially a 2-in-1 version of Dell's XPS 13 laptop, complete with 13.3-inch display. The big difference is that the new device, unlike the laptop, features a 360-degree hinge that lets the user operate the device in laptop, tablet and tent positions.
Dell says the new XPS 13 2-in-1 device will start shipping in the United States this Thursday, Jan. 5. Worldwide availability is promised for soon after. Retail prices will start at just under $1,000.
Hardware features include a choice of 7th Gen Intel Core i5 or i7 processors, Intel HD Graphics 615 GPU, InfinityEdge QHD display, fanless cooling, Windows Hello-enabled fingerprint sensor, USB Type C port and up to 15 hours of battery life. All that at a weight of 2.7 pounds.
Here's a look at the new XPS 13 2-in-1, courtesy of Dell itself: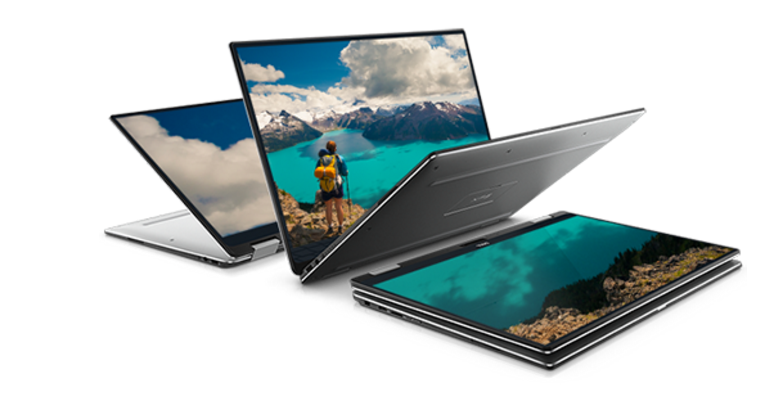 27 Ultrathin Monitor
Dell says the new monitor, designed for PC users, offers the world's thinnest profile (though we haven't seen the measurements yet). The monitor, presumably measuring 27 inches diagonal, includes an articulated hinge said to let users view the screen from nearly any angle. The monitor also includes a USB Type C port and a "connectivity port" in the rear of its stand base that Dell says eliminates unsightly cables on the desk.
The new monitor will ship in the United States starting March 23, Dell says, with availability elsewhere soon thereafter. Retail prices will start at just under $700.
Here's a look at the new Dell 27 Ultrathin Monitor: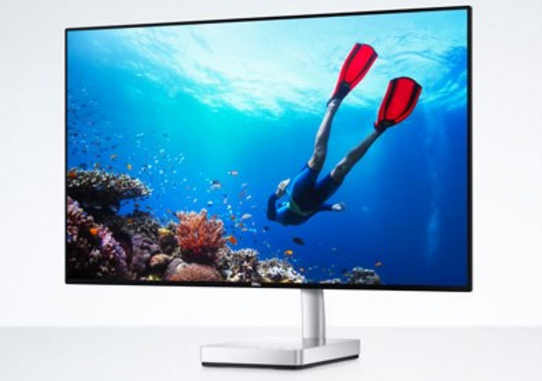 Dell will also be presenting at CES on cybersecurity. The company's VP of endpoint data security and management, Brett Hansen, will be among the speakers on a Jan. 5 CES panel entitled Battening Down the Hatches: Data and Devices.
Lots more to come from CES. So stay tuned. We plan to report on other new devices of interest to compute solution providers.
Also see:
How Dell is renewing its commitment to the channel
Dell spotlight: assets, news feed, tweets
Want to get big in PCs? Then think small — devices, that is
Back to top