Toshiba is the latest PC hardware supplier to add systems powered by 7th Gen Intel Core processors to its lineup. Last week, Toshiba's client solutions division, itself part of Toshiba America Information Systems, announced that it would be adding the latest Intel CPUs to its business-class PCs.
This means your clients who are running older PCs overdue for an upgrade — you know who they are! — will soon be able to consider a new hardware option. Toshiba says these systems will ship in the second quarter, which is just 2 months off.
As you probably know, systems built on Intel's latest CPUs and running Windows 10 offer valuable benefits and improvements over older Windows PCs. As we've written here, these benefits include higher speed, greater security and improved graphics. Plus, it's a fact that older PCs are more likely to break down than newer systems, and most costly and time-consumer to fix.
So if your clients are looking for snazzy new systems, they may want to consider Toshiba. Here's a rundown of what Toshiba will soon offer:
Portege A30: This 13.3-inch laptop, Toshiba says, will offer great price/performance (though prices haven't yet been announced). It will also be able to share a docking station with Toshiba's Tecra A40, A50 and Z50 laptops. And the company is offering a solid guarantee: Toshiba will replace the system with a new one if its LCD panel, memory or system board fails within the first year of ownership.
Portege X20W: This 2-in-1 was actually announced at CES earlier this month. It features a 7th gen Intel Core processor; Windows 10 Pro; a 360-degree hinge for 5 viewing options; 12.5-inch touch display; a Toshiba TruePen for natural handwriting; and support for Microsoft's Cortana, Windows Hello and Windows Ink. This device weighs about 2.5 pounds, and Toshiba promises battery life of up to 16 hours. Here's a look at the Portege X20W: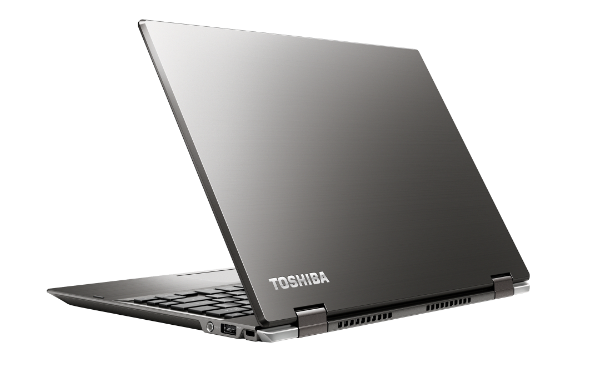 Tecra A40 and A50: These are mainstream laptops with a choice of either 14-inch (model A40) or 15.6-inch (A50) displays. Both models will also sport optical drives, docking capabilities, HD displays and backlit keyboards.
Tecra Z50: Toshiba is presenting this 15.6-inch laptop as a desktop replacement machine. Under the hood is a 7th Gen Intel Core CPU with vPro technology and advanced security measures.
Tecra X40 and Portege X30: Toshiba categorizes these two new systems under one heading — professional notebooks that are thin and light, yet still powerful. The Portege X30 offers a 13.3-inch display, weighs 2.3 pounds and measures 15.9 mm (0.6 inch). The Tecra X40 is slightly larger with a 14-inch display, and it weighs 2.76 pounds and measures 16.9 mm (0.7 inch). Both offer security via biometric (including fingerprints) and facial-recognition software. High-end audio is offered by built-in Harmon Kardon stereo speakers. And users will also find ports for USB Type-C, USB 3.0 and HDMI.
Again, all these Toshiba systems will support the 7th Gen Intel Core processor family and Windows 10, and all are set to ship soon.
You may also enjoy:
PC shipments fall for 5 straight years — what's next?
How 7th Gen Intel Core CPUs enhance Windows, multimedia, security
Intel Compute Card: a compute platform the size of a credit card
Back to top