Does it make sense to develop new products for a shrinking market?
Lenovo and Samsung think so. Both companies at this week's big Mobile World Congress in Barcelona introduced new slate (that is, no keyboard) tablets.
Yet the excitement and growth in tablets belongs not to slate tablets, but to 2-in-1 devices. As we reported yesterday, this week's MWC has also seen the introductions of new 2-in-1s from Lenovo, HP and Panasonic.
Slate tablets are essentially devices for media consumption. By comparison, 2-in-1s promise the best of both notebook PCs and tablets, offering far greater power, flexibility, productivity and general usefulness.
This difference has led market watcher IDC to yesterday predict slate tablet unit shipments will drop through 2021 by an average of 6.5 percent a year. Yet IDC also predicts that unit shipments of 2-in-1s (which IDC calls "detachable tablets") will increase during that same period by more than 20 percent.
The choice between these 2 markets would seem to be a no-brainer. Yet even with that decline, IDC predicts that nearly 110 million slate tablets will ship worldwide in 2021. So new tablets keep on coming.
Lenovo
Lenovo says its new Tab 4 series of Android-based tablets have been designed for use by families. There are 4 models: Tab 4 8, Tab 4 8 Plus, Tab 4 10, and Tab 4 10 Plus.
The two basic models are the Tab 4 8 and Tab 4 10. They're designed to be shared among parents and kids. To accommodate video-watching and game-playing, Lenovo is promising battery life of up to 12 hours.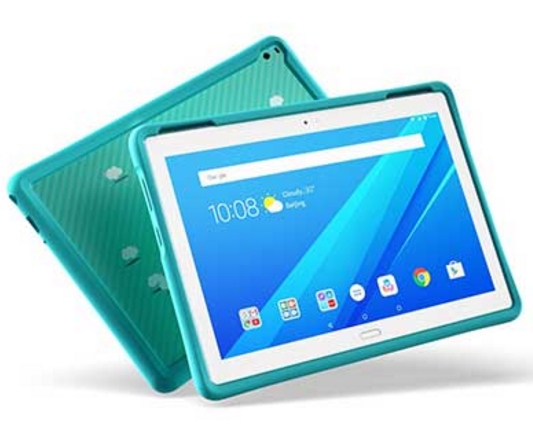 The "Plus" versions offer enhanced features, including protective glass on both their front and back. Lenovo says these tablets have been specially designed for "cord cutters," consumers who are looking to replace or at least limit their cable-TV services (and fees). To that end, the Plus tablets offer dual speakers, Dolby Atmos moving audio, higher-resolution displays, faster processors and superior cameras.
Lenovo says the Tab 4 tablets will ship in May. Pricing has been set at $109 for the Tab 4 8; $149 for the Tab 4 10; $199 for the Tab 4 8 Plus; and $249 for the Tab 4 10 Plus.
Samsung
Samsung yesterday introduced the Galaxy Tab S3, a 9.7-inch Android slate tablet that the company says is optimized for entertainment, including watching videos and playing games.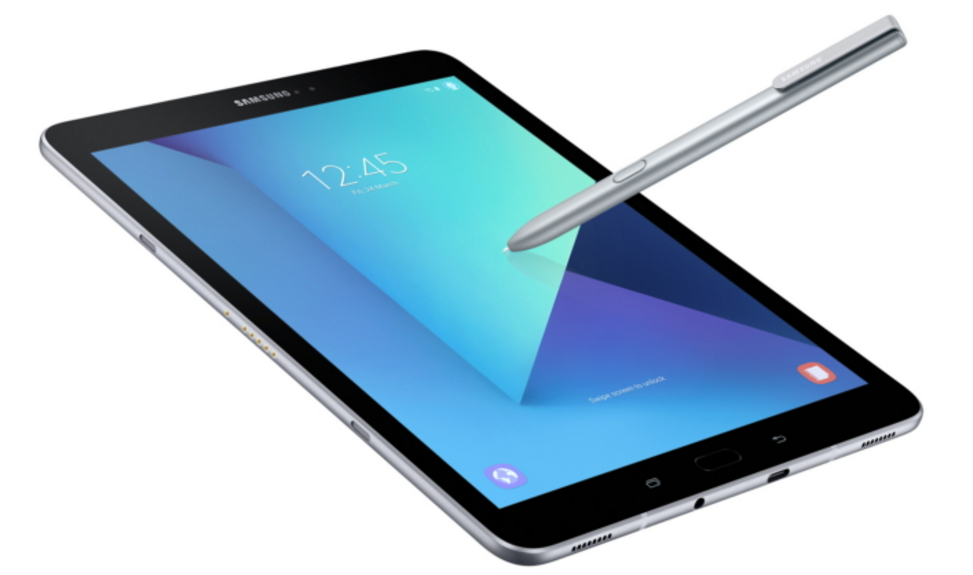 The device features 4K video playback, quad-stereo speakers, high-quality graphics, and a digital pen with a 0.7 mm tip. There's also a USB Type-C port, fingerprint sensor for security, 13-megapixel camera, and built-in accelerometer.
Samsung hasn't yet published shipping dates or retail pricing for the S3 tablet.
If you have clients still interested in slate tablets, whether for use at home or in the office, these are new devices they should consider.
You may also enjoy:
New 2-in-1 devices at MWC from Lenovo, HP, Panasonic
Looking for PC sales growth? Follow HP's lead
Microsoft gives marching orders for new Windows 10 hardware
Back to top