Apple reshuffled its tablet lineup yesterday, and for solution providers, there are some important takeaways.
In case you missed it, Apple yesterday introduced an iPad tablet powered by a 64-bit Apple A9 processor, fitted with a 3.1-megapixel 9.7-inch display, and retailing for as little as $329. That price will get you a Wi-Fi tablet with 32GB of storage capacity. Shipments are set to start this Friday, Mar. 24.
Apple also eliminated the iPad 2 and iPad 2 Mini, and will sell the remaining iPad mini 4 only with 128GB or more storage capacity. In other words, Apple's tablet family now comprises just 3 models: the new iPad, iPad mini 4, and iPad Pro.
Here's a look at the new iPad (actually, 4 of them), courtesy of Apple: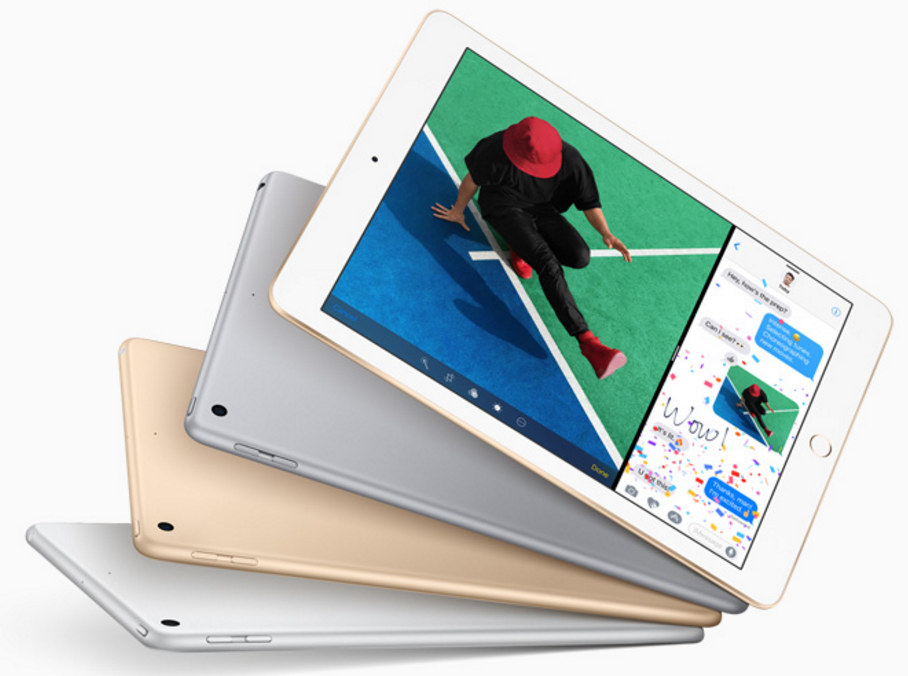 Sinking Market
Some context: Apple's annual tablet sales have recently dropped by a full third since peaking in 2013. As other media have pointed out, that has reduced the iPad's contribution to Apple's overall revenue from 19 percent in '13 to 10 percent now.
Of course, Apple isn't the only tablet supplier feeling the pain. Tablet sales worldwide have declined for the last 9 quarters, according to market watcher IDC. It says 52.9 million tablets were shipped in Q4:16, a drop from the year-earlier period of a massive 20 percent.
Apple's Q4:16 tablet sales dropped by 19 percent from the year-earlier period, IDC says. In other words, Apple essentially did no better or worse than the overall tablet market.
Solution Provider Takeaways
So what's it all mean? Here are 3 big takeaways for solution providers:
> Low prices: Apple's new iPad essentially shaves $70 off the retail price of its entry-level tablet. Consumers and business users alike are no longer willing to pay $500+ for a device that does little besides consuming media. Plus, competing suppliers now offer low-cost tablets. For example, Lenovo recently introduced Android tablets that retail for as little as $109. Big takeaway: Cheap tablets rule.
> Fewer choices, more sales: Apple has streamlined its tablet roster, hoping to make the purchasing decision simpler and easier. Apple now offers a relatively inexpensive tablet, a mini tablet for the size-conscious, and a high-end model (iPad Pro) for big spenders. Period. Big takeaway: Too many options can be confusing. Keep it simple.
> Services over hardware: As today's Wall Street Journal points out, there's a hidden reason why Apple is boosting its tablets' memory sizes. "Each device," the paper says, "is now a window to a stream of future sales." Those sales? They're not from hardware, but services. Toni Sacconaghi, a Bernstein stock analyst, told the Journal that Apple's gross margin on service revenue is about 67 percent, but on iPad hardware, only 24 percent. Big takeaway: Looking to improve your own margins? Do as Apple does. Move beyond just hardware and enrich your mix with services.
Also see:
New tablets from Samsung and Lenovo
How tiny PCs promise big benefits
Windows 10 Creators Update: here's what's coming
Mobile Computing learning center
Back to top