Yes, if Apple, Microsoft, Amazon and now Google have their way.
You (and your clients) will talk to a wide range and variety of computing devices. These devices, in turn, will use voice recognition, artificial intelligence (AI) and other technologies to listen and respond.
Apple and Microsoft are already out there with their Siri and Cortana voice-activated assistants. These are good early efforts, but many users them both somewhat limited and a bit clumsy to use.
More successful has been Amazon's Echo, a 9.3-inch-tall intelligent speaker that uses the company's Alexa voice service. It currently retails for about $180.
Last month, Amazon upped the ante by introducing a smaller (1.3 inches tall) version. Called the Echo Dot, it retails for just under $50 yet features seven far-field mics. Amazon says that means Alexa on the Echo Dot can hear the user even in a noisy, music-filled room. Requests can include not only the user's choice of music, but general questions and requests such as "Find me an Italian restaurant" or "What's on my calendar today?"
Google is Listening
Now Google has raised the voice-recognition bar. Yesterday the company introduced several products, including a new smartphone, the Pixel, and a home-automation system, Google Home. Both use Google Assistant, the company's voice-activated AI system.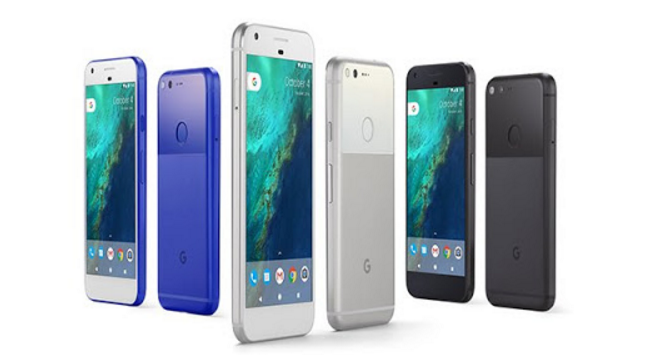 Google's new Pixel is the first phone to use the voice-activated Assistant.
Google says Assistant lets users have a "natural conversation" with their Pixel phones. The user switches on Assistant either with a voice command ("Okay Google") or by touching the phone's Home button. Then they can ask (and get answers to) requests and questions such as "How long will it take me to get to work this morning?" and "What's on my agenda for next Wednesday?"
Google also offers a "smart messaging app" called Google Allo. It lets users get help from Google Assistant while chatting with other people, either one-to-one or in a group. For example, imagine that you and a friend are using Allo to chat about dinner plans. You both agree on pizza. Now you can activate Assistant with a text command and ask it to recommend a pizza restaurant that's both good and nearby.
In a recent blog post, Google's CEO, Sundar Pichai, calls this "the beginning of this journey" to AI.
"In the next 10 years," Pichai adds in his blog, "we will shift to a world that is AI-first, a world where computing becomes universally available — be it at home, at work, in the car, or on the go — and interacting with all these surfaces becomes much more natural and intuitive, and above all, more intelligent."
Assuming Pichai is right, your clients will soon be clamoring for voice-controlled computing devices. Do you hear them yet?
Related content:
Coming soon: The end of the password
Intel RealSense — a 3-D system that's really catching on
Your clients should like these new curved and VR-ready screens
Blog Category:
mobile-Advanced Technologies
Back to top