As the coronavirus pandemic lingers, many workers will need to transition from WFH to work from anywhere. In this new hybrid environment, your customers may sometimes work from home, sometimes in an office, sometimes on the road.
To do this, they're going to need the best digital collaboration tools they can find. One great option is the Intel Unite Solution on the Intel NUC Mini PC.
The Intel NUC Mini PC is not only a cool, small-form-factor computing device that's powered by an Intel Core CPUs and able to handle multiple 4K displays. It can also act as the conference-room hub for popular collaboration systems including Intel Unite.
Your customers can check out this powerful collaboration combo at InfoComm 2020, the largest professional audio-visual trade show in North America. InfoComm is usually held in Las Vegas, but this year, due to the pandemic, it will held online only from June 16 to 18.
Not just working from home
These past few months, there's been a lot of talk about work from home (WFH) tech. And for good reason. One in three U.S. workers who traditionally commuted to an office is now working from home, finds an MIT survey of 25,000 U.S. workers.
That was in April. Now the needle is shifting.
To be sure, this shift to digital collaboration is already underway. Zoom has gone from an obscure online tool to a household name. And Microsoft in April said that its Teams conferencing system was engaging some 75 million user sessions a day. The company's CEO, Satya Nadella, likened that to "two years' worth of digital transformation in two months."
Digital collaboration isn't going away anytime soon. Gartner now predicts that global spending on cloud-based web conferencing solutions will grow by nearly 25% this year, reaching $4.1 billion.
Gartner also expects that by 2024, fully three-quarters of all enterprise meetings will be held online. Prior to the pandemic, it was almost the opposite – an estimated 60% of enterprise meetings were being held in person.
Videoconferencing: a technology to watch
One almost certain result of all this growth in remote work? Higher demand for videoconferencing collaboration tools that are easy to set up and use, reliable and scalable.
Done right, videoconferencing can actually lower your customers' costs by replacing a good deal of business travel. That makes the technology an investment rather than an expense.
Intel Unite is the company's solution for remote content sharing and collaboration. It's an open platform, meaning it works with what your customers already have. It's secure and manageable, just like any other Intel vPro-based system. And it offers a seamless user experience. Users can easily join, share files and switch presenters.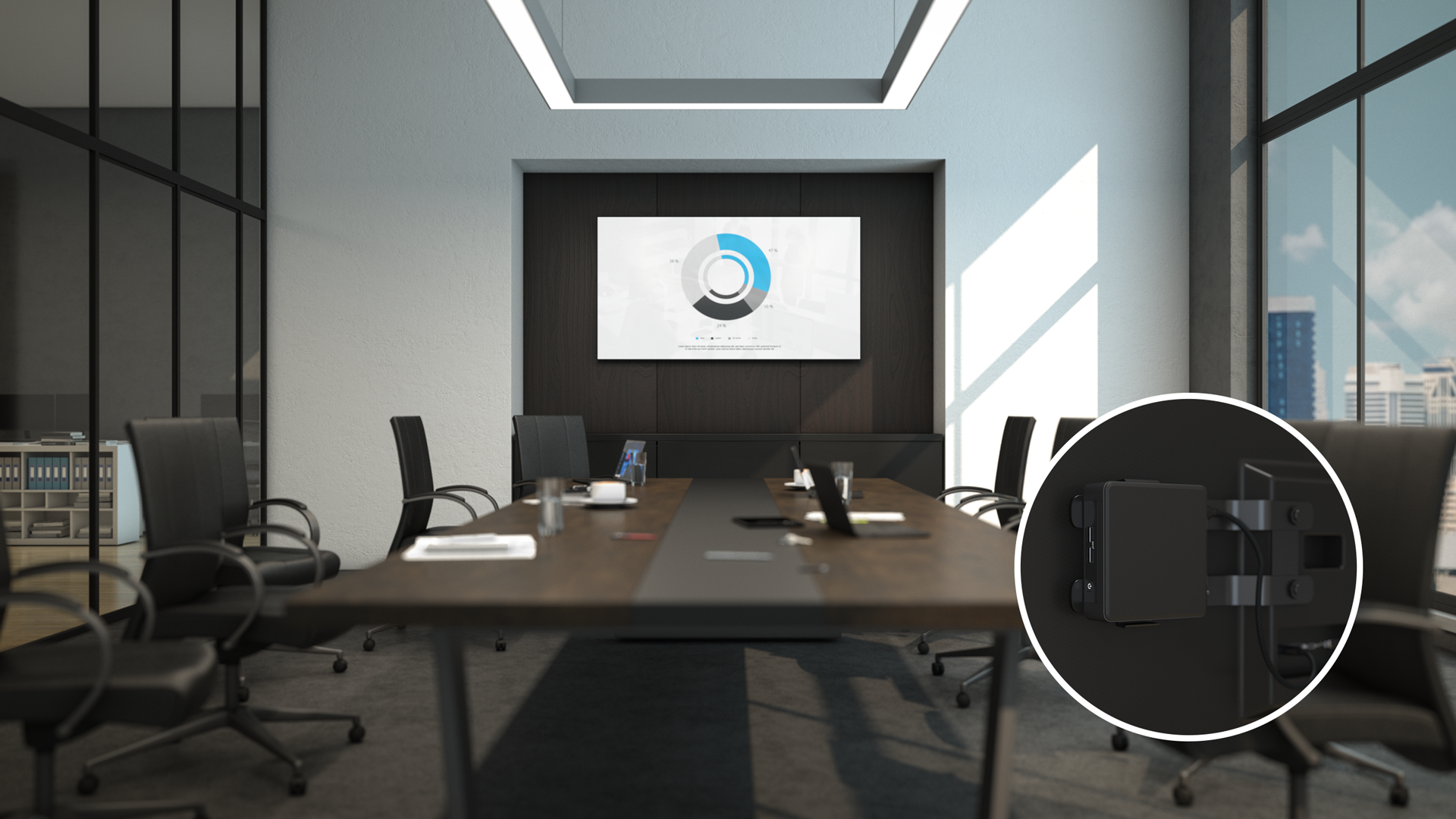 Now you can use Intel Unite with the Intel NUC Mini PC. The latest devices are powered by Intel vPro processors, which include powerful, hardware-based capabilities for remote management.
And though the Intel NUC is small — the Intel NUC 8 Pro measures just 4 x 4 x 2 inches — it offers the features of a full-sized PC. The Intel NUC can pair with cameras to create a complete videoconferencing solution, power interactive displays for web conferences and screen sharing, and supply any conference room with full PC functionality.
Start collaborating with Intel NUC:
> Visit the Intel Unite and Intel NUC Mini PC booth at the InfoComm 2020 online event (June 16 - 18)
> Read the blog post: Intel Unite cloud service + NUC Mini PC = easy collaboration
> Read another blog post: Hold better meetings with Intel NUC Mini PC
> Explore the Intel Unite Solution
> Intel NUC for Conferencing and Collaboration
> Meet the Intel NUC Mini PCs for business
Back to top