Apple, beware: Microsoft is clearly gunning for the creativity market. The company's Windows 10 Creators Update is coming soon — reportedly in April — bringing to the forefront 3-D production, virtual reality and social connectivity.
The Windows OS has always focused on the business above all else. But these days, business means more than just Excel spreadsheets and Word docs. It also includes videos, graphics and other creative content.
Your SMB clients can save money by producing their creative content in-house — they just need effective and intuitive tools to do it. That's where Microsoft's Win10 Creators Update comes in.
3-D Creativity
One major goal of the forthcoming Windows 10 update is to make 3-D content creation highly accessible.
At the center of this effort is the venerable Paint app, now called Paint 3D, which has more than 100 million monthly users. After the Creators Update launches, those users will be able to use the program to create and build 3-D objects. They'll be able to do this either from scratch or, by using a mobile device such as HP's Elite x3, by doing a walk-around scan of a physical object, which then appears on-screen as a textured 3-D model.
Taking three-dimensionality to its next logical step, the new version of Windows 10 will also make it easier for your customers to share their creations through a new online studio called Remix3D. And when these designs are ready for prime time, users can connect to a 3-D printer and make their creations a physical reality. Here's a preview of Remix3D, courtesy of Microsoft: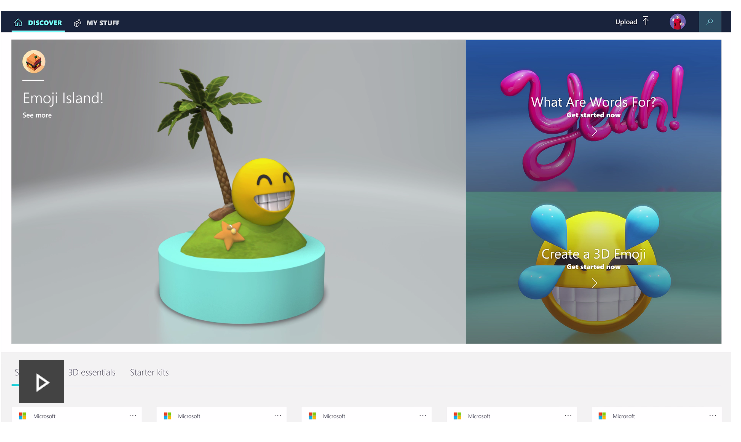 A New Reality
The Windows 10 Creator Update will also focus on virtual and augmented reality. Microsoft wants your customers to break away from traditional input devices and instead don a HoloLens. New VR headsets from suppliers including HP, Dell, Lenovo, ASUS and Acer are on their way soon. The new hardware will hit the market starting at around $300 — that's roughly half the price of current offerings such as the Oculus Rift.
Price won't be the only AR/VR thing that's more user-friendly. The new crop of Win10 headsets will also feature what's known as "inside-out tracking." It's a self-contained system that eliminates the need for external sensors, dedicated rooms and complex setup procedures.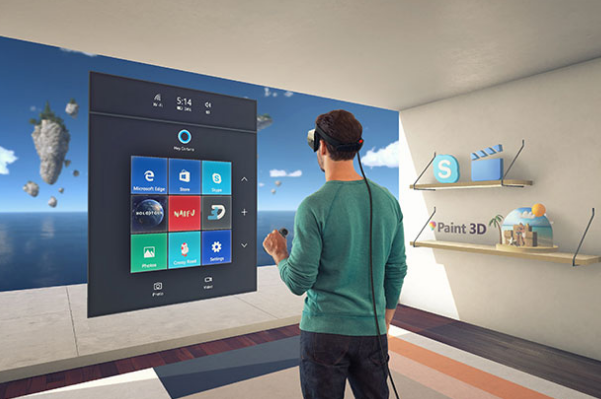 Making Connections
Sharing will be yet another priority for the Creators Update. The Windows 10 task bar will feature My People, a tool for linking customers with their closest connections.
Users will be able to pin their favorite contacts to the task bar. After that, it's a matter of simply dragging and dropping content onto a contact card to share, upload, email and chat. Microsoft says the Windows My People experience will also be integrated across universal Windows apps for easy sharing.
More Windows 10 Creators Update features are coming, with more yet to be announced. But even now, one thing is clear: When it comes to creativity, Microsoft means business.
Back to top