The useful life of Windows 7 is coming to an end. This PC operating system is now a decade old, having been introduced by Microsoft back in 2009.
More urgently, the end of Win7 support is coming soon. Microsoft has set the date for Jan. 14, 2020, which is almost exactly 10 months off.
It should probably go without saying that your customers need to put an upgrade plan in place, like, yesterday. But you should probably go ahead and say it to them anyway.
Who me?
Apparently so. According to Net Marketshare, Windows 7 installations still outnumber those of Windows 10. The market watcher says 40% of currently active desktop and laptop PCs now run the decade-old Windows 7, compared with 37% running the current Windows 10.
Is it because Windows 7 is a better OS? No. Is it because Win7 is universally loved by IT pros? No, not that, either.
It's because upgrading to Win10 is still difficult and time-consuming, even for a single PC. And if your customers have large-scale installations, the complexity of getting everyone upgraded can seem overwhelming.
Oh, and upgrading can cost a bunch, too. Many shops are running Win7 on years-old PCs. To get the full benefit of Win10, they'll also need new hardware. The cost adds up. No wonder customers are dragging their heels.
10 is the new 7
This heel-dragging may have made sense last year, but it won't make sense now, not with the end of Win7 support coming so soon. That said, you can give your customers a one-month reprieve. Common sense and abiding sanity demand an upgrade to the latest version of Windows 10. A new update is scheduled to be released next month.
Nothing short of the most recent build will do. That's especially the case if your customers plan to hold onto their PCs forever, like luggage.
Here's the good news: The Win10 upgrade is a much better software platform. Microsoft has learned a lot over the years, and it's eager to show off the new features.
The Windows 10 April 2019 update (also referred to as 1903 or 19H1) will have a few notable features, starting with a new Start menu. Changes to its code base will make the Start experience faster, while offering a less-cluttered interface with new tiles and shortcuts.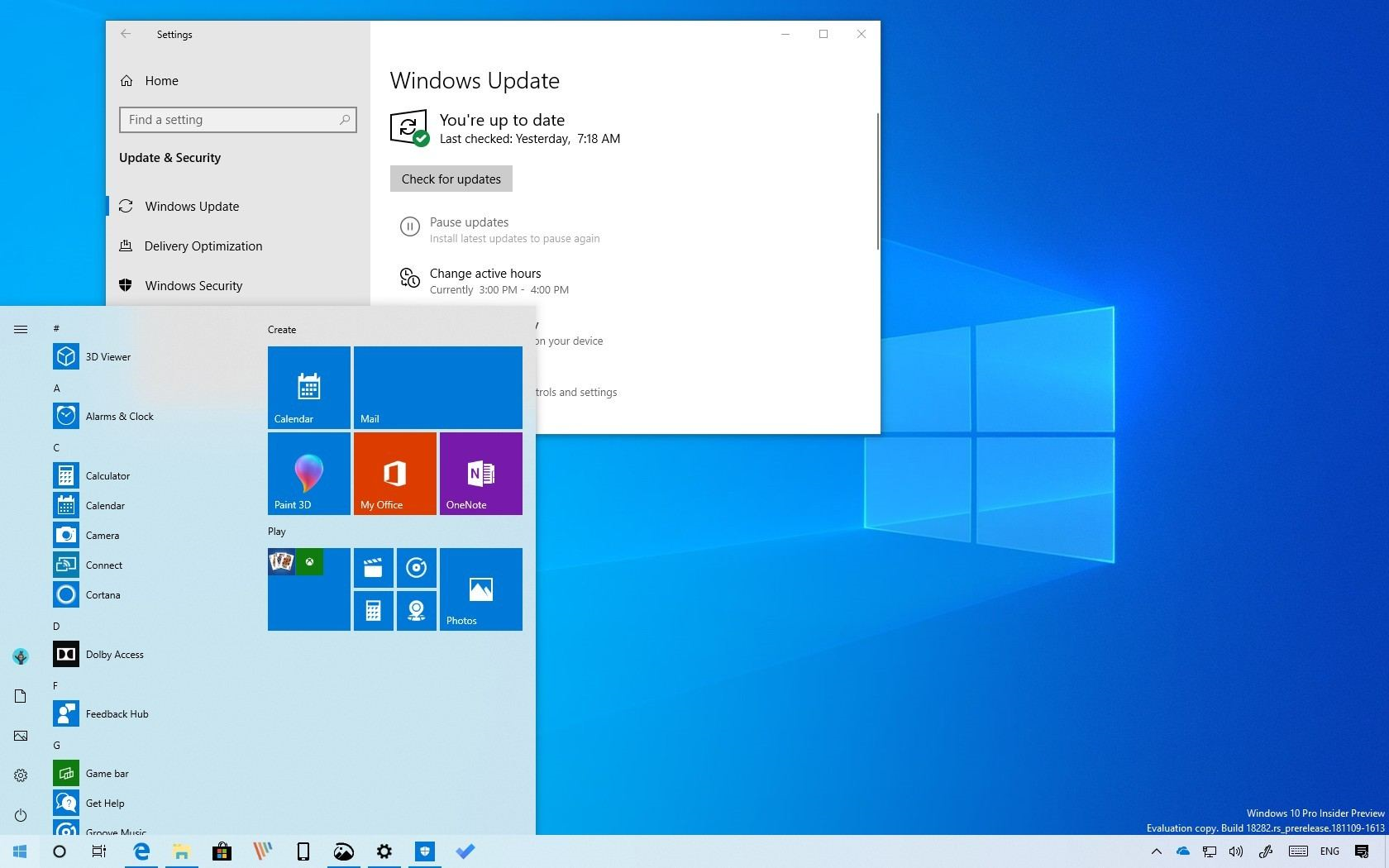 The next Win10 update will feature a better Start menu
There will also be a new Light theme with fresh icons. Users will be able to mix and match Light and Dark elements to create their perfect custom interface.
Cortana is also coming into its own. Instead of including Cortana in the search function, Microsoft has broken out its virtual assistant and endowed her with a unique taskbar icon.
For users previously stuck in the Windows 7 mud, Cortana will be all new, no matter where the taskbar icon happens to be. Minds will be blown, and time will be saved.
Lite, not Light
Windows watchers are also looking toward Windows Lite. This will be a different sort of animal, destined for Chromebook competitors and dual-screen devices.
Make no mistake, this is Microsoft's play for the education market, where Chromebook is currently eating the competition's lunch. Windows Lite — so far that's just a codename — will likely be an extension of the current Windows 10 S, which supports only apps downloaded from the Microsoft app store.
By limiting apps this way, Microsoft gains an Apple-like "walled garden" where it can control the user experience and drastically reduce security issues. Microsoft can also offer a PC startup time closer to a Chromebook's 5 seconds, rather than the 41 seconds common to regular Windows 10 installations.
There is no official word yet on when Windows Lite will enter the market. But you can bet it won't be too long.
With all that coming, now's the time to help your customers pull off the Win7 Band-Aid. Yes, it might hurt for a second, and they may even cry. But in the end, everyone will be better off in terms of security, efficiency and sanity.
And there are just 10 months left on the clock. After that, it's Windows 10 or bust. Ready, set…
Back to top