How serious is Lenovo about expanding its PC business? Today the Chinese supplier announced the formation of a multimillion-dolllar PC joint venture with Fujitsu and the Development Bank of Japan (DBJ), even as Lenovo reported a Q2 profit decline.
The joint-venture agreement calls for Lenovo to buy a controlling 51% stake in Fujitsu's client computing subsidiary, and for DBJ to buy an additional 5%. For its share, Lenovo will pay 25.5 billion Japanese yen (approximately $224 million), while DBJ will pay 2.5 billion yen (approximately $21.9 million). That brings the total deal to 28 billion yen, or approximately $246 million.
Despite the change in controlling ownership, the resulting joint-venture company will continue to be known as Fujitsu Client Computing Ltd. It will keep its headquarters in the city of Kawasaki, Japan. And its products will continue to be sold under the Fujitsu brand.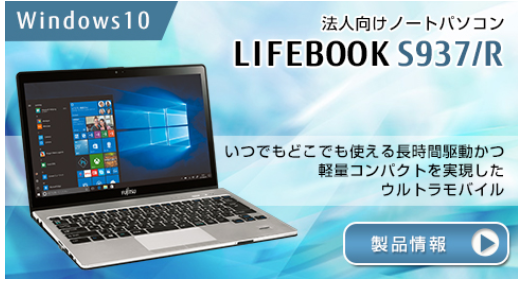 Fujitsu's Lifebook laptop for the Japanese business market
Lenovo executives say they intend to help manage the company. They believe the joint venture will increase Lenovo's business in Japan by leveraging scale and efficiencies.
Q2 results
The announcement of the joint venture comes on the same day Lenovo released its Q2 financial results. The results were mixed.
On the one hand, Lenovo reported revenue of $11.76 billion, a 5% increase over the year-earlier period. On the other, Lenovo reported net profit attributable to equity holders fell 11% to $139 million. Pre-tax income fell by an even larger 79%.
The problem is operating expenses. Lenovo says they rose 10% in the second quarter. Other non-operating expenses rose, too, also by 10%.
PC sales
Another issue is the stagnant PC market. Lenovo shipped about the same number of PCs in Q2 as it did a year ago, 14.5 million units. But it also pushed higher-priced systems. The average price for one of its client systems rose 6% from a year ago.
That worked out well. By selling the same number of PCs, but at a higher price, Lenovo's client group was able to increase its Q2 revenue by 7%, to $8.4 billion.
In other areas of the business, Lenovo says its data-center group did well, especially in North America. There, Q2 revenue rose 10% over the year-earlier period.
Revenue for Lenovo's smartphone business grew only "slightly," the company said, even though its smartphone shipments hit 15.3 million units, a year-on-year increase of 37%.
The takeaway for tech providers? One, Lenovo is in the PC game to win. Two, to thrive in a sluggish PC market, follow Lenovo's lead and try promoting higher-priced systems. 
Back to top