Because right now that star is shining.
Lenovo, the world's top PC supplier by units shipped, just reported financial results for its fiscal second quarter, and they're quite strong.
Other PC makers may be struggling with a barely-growing market, but not Lenovo. Its PC and Smart Devices business saw Q2 revenue grow by 18%, hitting an impressive $10.2 billion.
Within that group, several segments enjoyed double-digit growth. Lenovo says they include the company's Legion gaming systems, ThinkStation workstations and Yoga laptops and convertibles.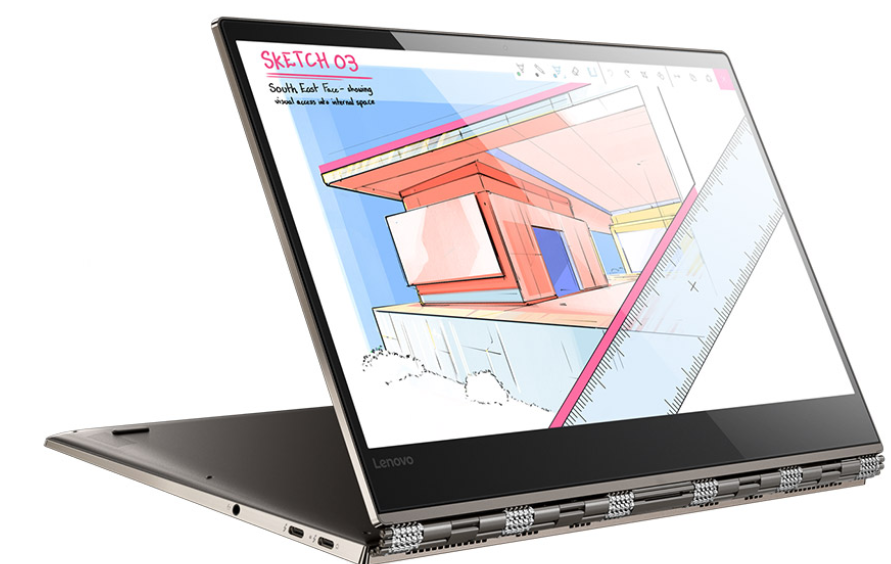 Lenovo Yoga 900: double-digit growth
Market-watcher IDC, in its recent report on the worldwide PC market, identified Lenovo as the number one PC supplier by unit shipments in this year's third quarter. Lenovo shipped a total of 16.15 million PCs in Q3, according to IDC, giving the supplier a global market share of 24%.
That marked a year-on-year improvement, too. In the year-earlier quarter, Lenovo shipped 15.27 million PCs, according to IDC. So this year's Q3 shipments marked an uptick of some 880,000 units.
Bright constellation 
For Lenovo's overall business, the company reported Q2 revenue that rose 14% year-on-year, reaching $13.4 billion. That was Lenovo's highest quarterly revenue in nearly 4 years. It also marks the third consecutive quarter of year-on-year double-digit growth.
Further, it also illustrates how important PCs are to Lenovo's overall business. That $10.2 billion reported by Lenovo's PC and Smart Devices business? It represents just over three-quarters of the company's total Q2 revenue.
That said, Lenovo's two other main groups, Mobile Business and Data Center, also had positive stories to tell.
The Mobile Business group is still officially in "turnaround" mode. Yet its Motorola phone business broke even, North American unit shipments rose by more than 50%, and overall expenses were reduced by $175 million year-on-year.
Over at the Data Center group, the story was even more positive. The group enjoyed a fifth consecutive quarter of profit growth. It also reported a 58% year-on-year rise in revenue, to $1.5 billion.
The numbers are clear. Tech providers looking to hitch their wagon to a PC star should look to Lenovo.
Back to top