The concept of an all-in-one (AIO) PC has changed dramatically.
When this compact, clutter-free form factor was introduced back in the 1980s, the most amazing part was that multiple components could be housed in the same chassis.
Oh, how times have changed!
Today's AIO systems are powerful enough to supplant their bulky desktop brethren. Recent advances in graphics processing, miniaturization and touch-screen technology could even elevate the AIO to king of the PC hill — and relegate the classic desktop design to the annals of computer history.
Thin for the win
Until recently, underpowered underpinnings kept the AIO from coming into its own. To fit a whole computer into a chassis only slightly bigger than its screen, users had to settle for a desktop with laptop specs.
Happily, those days are over. Intel's new generation of Thin Mini-ITX motherboards now includes connectivity for the modern components your customers demand.
Improved power handling and cooling means OEMs can now offer more powerful desktop processors with thermal signatures up to 65W TDP. And the inclusion of an M.2 slot, SATA Express and USB-3 headers opens the door for solid state drive (SSD) arrays, high-performance graphics and enterprise-level peripherals.
A touch of style
Emerging screen technology also helps make a compelling argument for the latest AIOs. For example, Lenovo's IdeaCentre AIO 520 Series offers the option of a 10-point touch display. This feature allows users to better interact with the objects on their screens. And because the system recognizes 10 distinct physical inputs, they can use both hands to zoom, scroll, draw and manipulate 2D and 3D objects alike.
Lenovo's IdeaCentre AIO 520 offers an optional touch display
But maybe your customers are more interested in an immersive visual experience. In that case, you'll want to bring their attention to HP's latest marvel, the HP Envy 34 Curved All-in-One. This monster sports a massive 34-inch curved display, with Bang & Olufsen speakers to match.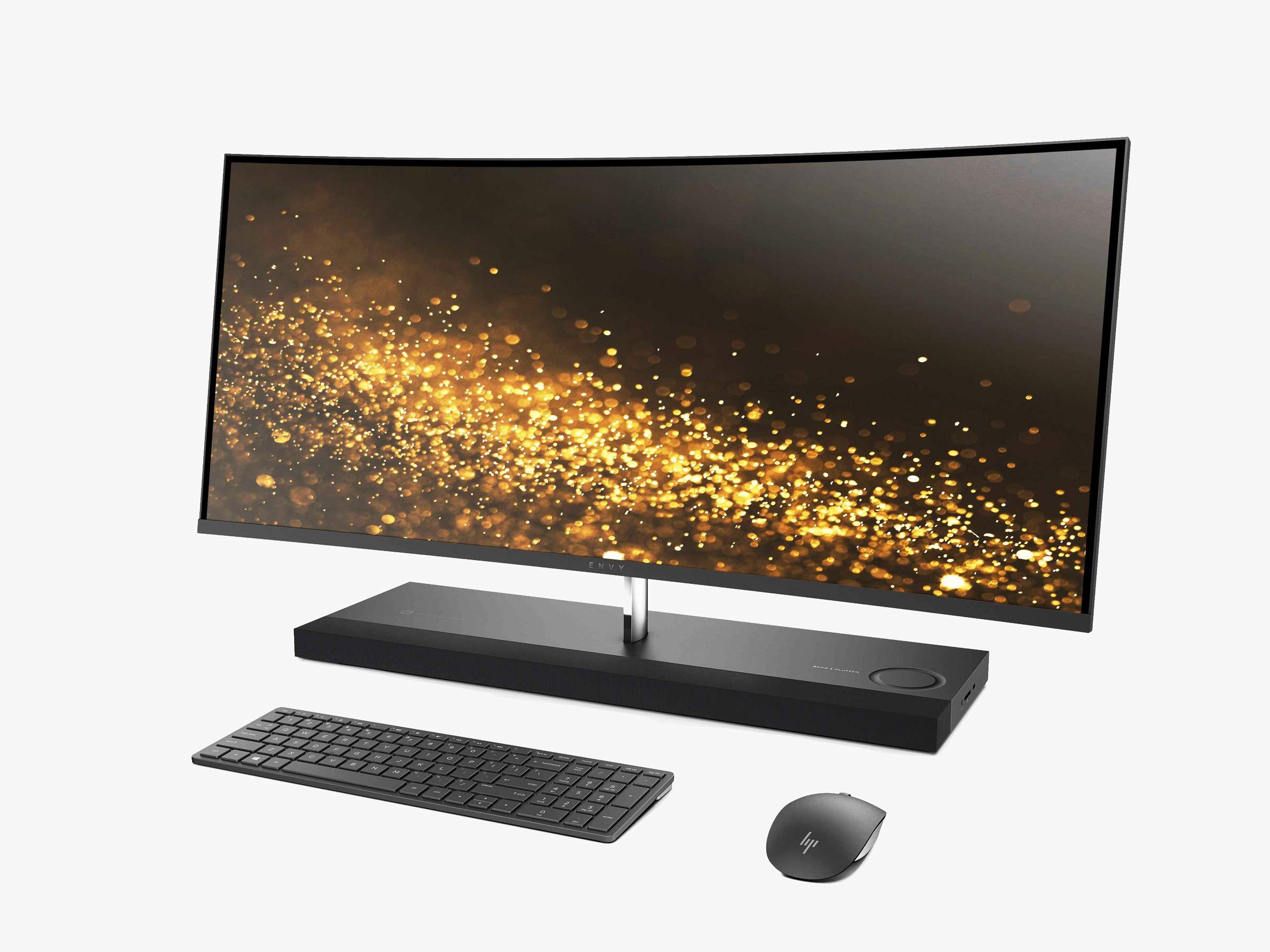 HP's Envy 34 All-in-One features a large curved display
Under the HP Envy's hood you'll find the latest Intel quad-core processors, up to 16GB of DDR4 memory, multiple SSDs, and all the ports you could ask for. Not bad for a computer with retail prices starting around $850.
The AIO future is now
When it comes down to it, the modern all-in-one PC is really just a giant, immensely powerful tablet. That's what makes it the right desktop computer for today's workforce.
For those who grew up with an iPad in their hands, the AIO form factor makes perfect sense. It offers a smooth and intuitive transition from mobile to desktop and back again.
Keep an eye on this platform. Who knows what the "all" in all-in-one will include in the near future.
Back to top