Sales growth? Yes, the PC business is going to be strong — but only if you know where to look.
Don't look to generic desktops, notebooks or tablets. Unit shipments of these PC categories are expected to decline over the next 4 years. But within those broad categories, several sub-categories are expected to grow. That's where tech providers looking for growth should thrive.
But first, a bit of context. IDC today issued its latest snapshot of the global PC business. The market watcher is predicting that worldwide PC unit shipments will decline by nearly 4% this year. And that this market contraction will continue through 2022 at an annual rate of -1.8%.
That works out to PC shipments worldwide shrinking from 407 million units this year to 378.3 million in 2022. Further, IDC expects to see shipment declines in nearly every PC category, including desktops, notebooks and slate tablets.
So where's the strength?
Mainly, within 3 PC subcategories: gaming systems, business-PC upgrades, and high-end notebooks.
Oh, and in a fourth: what IDC calls "detachable tablets." These are 2-in-1 devices such as the Microsoft Surface and Lenovo Yoga.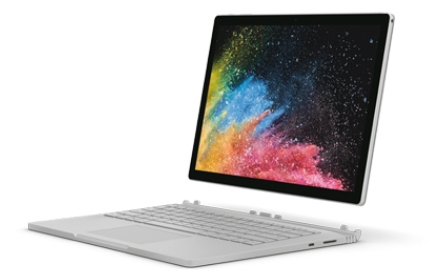 Microsoft Surface Book 2: poised for growth?
Shipments of detachable tablets worldwide will rise from 20.7 million units this year to 28 million units in 2022, IDC predicts. That would mark a compound annual growth rate of nearly 8%.
At the same time, detachables will make up a larger share of the total PC market. This year, IDC estimates, detachables will account for about 5% of all PC unit shipments worldwide. By 2022, that should rise to over 7%.
Win10: winning in Europe
Another likely area of growth: mid-market PCs running Windows 10. Microsoft has said it will end support for Windows 7 in Jan. 2020. That means next year will be the last chance for the owners of the many millions of PCs that still run the older OS.
That's the story in Western Europe, where IDC now expects PC unit shipments to drop by 3.3% in the fourth quarter, and drop by 3.0% for the full year.
But the market watcher also expects growth from 3 Win10-based form factors:
> All-in-one PCs: Shipments should rise annually by 2.4%, increasing from 1.7 million units this year to 1.9 million by 2022.
> Convertibles: Nearly 10% annual growth is predicted, rising from 3.4 million units this year to 4.9 million in 2022.
> Ultra-slim notebooks: They should see nearly 5% annual growth, from 12.9 million units this year to 15.6 million in 2022
Next year could be a great year for your PC sales — but only if you know where to look. Now you do.
Back to top