What would we do without gamers? If it weren't for their insatiable desire for more power and better graphics, the PC market might just wither and turn to dust.
While the business-PC market struggles to find its footing, market watcher IDC reports double-digit growth for gaming PCs and monitors. The numbers are hard to ignore: Shipments of PCs for gaming in this year's second quarter totaled 10.4 million units worldwide, a year-on-year (YoY) quarterly increase of nearly 17%. That's real growth.
You don't have to stop at the water's edge, either. For the EMEA market (Europe, Middle East, and Africa), IDC is expecting a 1.5% YoY increase for this full year, then consistent growth through 2023.
But don't worry: You don't have to talk your customers into a brand new gaming rig. Right now, it's all about the strategic upgrade.
Your gaming customers may already have a 9th Gen Intel Core i9 processor screaming like a banshee inside that slick metal box. But when you tell them about this season's must-have upgrades – ray tracing and fast, curvy screens – they'll be salivating like Pavlov's puppies.
Ray tracing: ready for prime time
If you've been to the movies lately, you've probably seen ray tracing. It's the technology that adds photo-realism to computer-generated imagery (CGI). Now it's also enhancing gaming PCs.
Ray tracing mimics the physical world by simulating the reflection, refraction or absorption of light by a physical object. This lends a remarkable reality to virtual objects; it also creates a more immersive gaming experience. Picture the glint of sunlight in a sword as the heavens churn above a battlefield, the reflection of an attacker's helmet in the iris of his unsuspecting pray. This kind of unparalleled immersion sets ray tracing-compatible games apart from the banal RPGs of yesteryear
Ray tracing isn't exactly new. It's been around for nearly a decade. But due to the technology's highly resource-intensive nature, ray tracing has been reserved for pre-rendered scenes. Until now, that is.
All that's changed with the NVIDIA Quadro RTX series, which can handle ray tracing in real time. This is a real game changer — pun intended.
NVIDIA Quadro RTX: first GPU to offer real-time ray tracing
This kind of game-changing doesn't come cheap, however. Your customers will need to shell out up to $5,500 for a Quadro RTX 8000. But if they do, they'll feast their eyes on virtual scenery like never before.
Fast, curvy displays
When did monitors start being sexy? They used to be boring squares of glass. But these days, sweeping curves and super-fast refresh rates are all the rage — and rightly so.
Ask an eSports pro, and they'll tell you that a display with a 120Hz refresh rate gives them a real edge over any competitor stuck with the standard 60Hz. So what do you think they'll say when you show them a laptop screen that refreshes at 300Hz? Nothing. They'll be speechless.
If your customers feel the need for visual speed, give them a peak at the new ROG Strix Scar III. The current production model refreshes at 240Hz, which is still impressive, to say the least.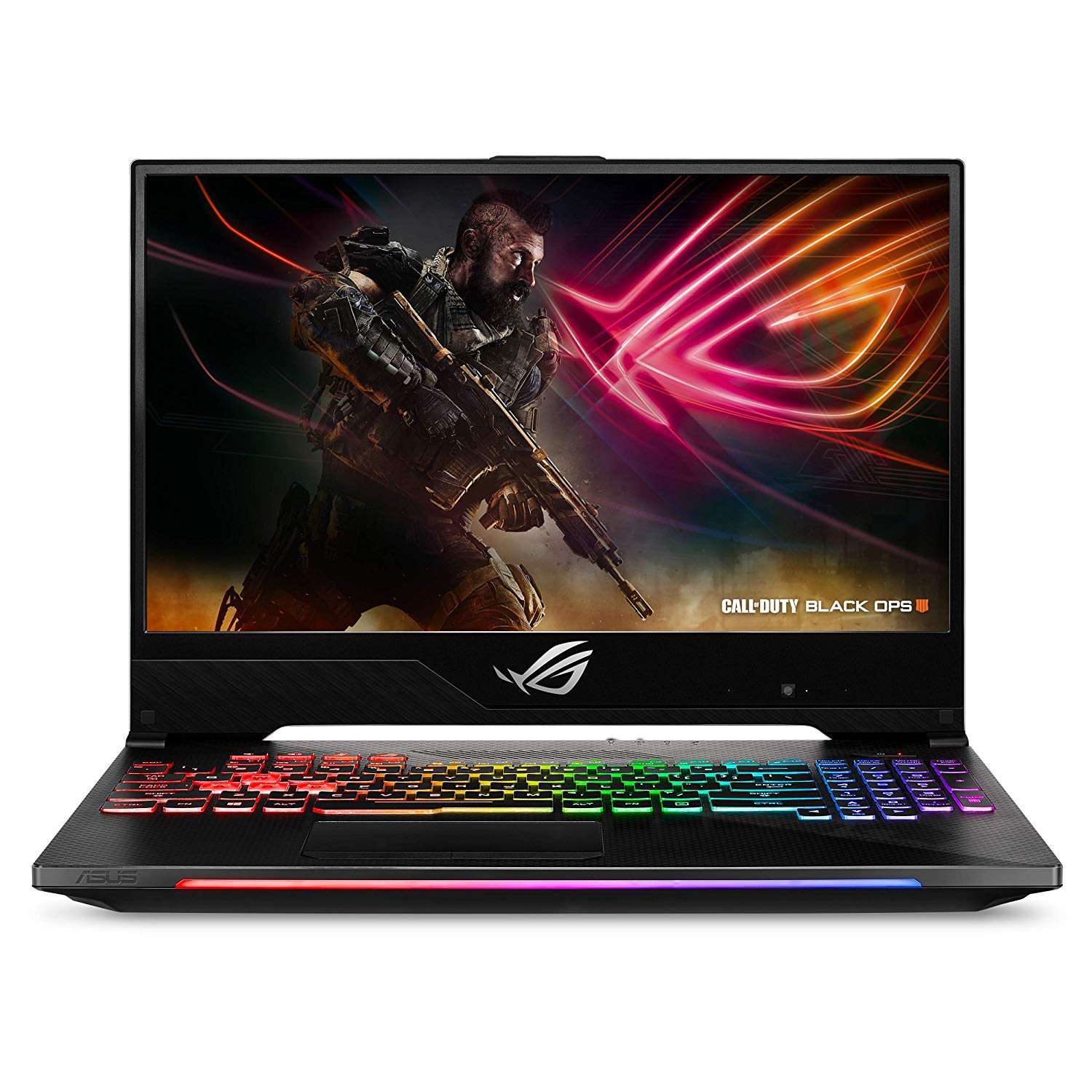 ROG Strix Scar III: 300Hz coming soon
At this year's big IFA show in Berlin, ROG gave the world a peek at the upcoming versions. They'll sport 15- and 17-inch panels that refresh at the full 300Hz.
Of course, a display doesn't have to be that fast to be that good. Customers looking for a gorgeous, immersive experience are finding their way into the latest generation of large-format, curved displays.
For example, consider the Acer Predator X34. It puts viewers in another world with 3440 x1440 pixels, 21:9 aspect ratio, and a respectable refresh rate of 120Hz. And the price? Around $800 — more than you'd spend on a spreadsheet-viewer, but a lot less than some of the crazy glass out there right now.
As games become more sophisticated and gamers become more competitive, opportunities abound for channel partners to increase revenue. Are you ready to play the game and win? On your marks, get set…
Back to top