A thousand bucks for a smartphone? During a pandemic-infused financial crisis?
"You gotta be kidding me," said the entire world.
Then the entire world put its money where its mouth was. In the first quarter of this year, global smartphone shipments dropped 12%, according to IDC.
To the credit of major smartphone designers like Apple and Samsung, these companies were almost prescient about the need for lower-priced devices. Maybe that's why they were able to roll out affordable phones so quickly.
Let's take a look at 3 new phones worth more than just their price tags.
Apple iPhone SE, 2020 edition
Here's a Herculean task: Design an iPhone that costs 40% less, but is still a joy to use. That was Apple's brief when it set out to create the $399 iPhone SE. (With a qualified trade-in, the phone's price drops to an even lower $229.)
Previous low-cost iPhones — namely, the iPhone 5c and the original iPhone SE in 2006 — were met with appropriate levels of resistance. They were not, in fact, a joy to use. The processors were too slow, the cameras were too low-res, and the screens were too dark.
Apple has clearly learned from its errors. Now the company has hit the ball out of the park. The new iPhone SE packs the same processing punch as an iPhone 11. And as a camera, it does a remarkably good job, offering clear, crisp photos and a decent portrait mode.
Apple iPhone SE: less money, more joy
No, the SE's battery doesn't last all day. And for those who prize giant 6-inch screens, the SE's diminutive 4.7-inch display will probably leave them less than chuffed. But otherwise, this is a smartphone for the masses, as egalitarian an iPhone as could be imagined.
Samsung Galaxy S20 5G
To count Samsung's new Galaxy S20 5G as a low-cost smartphone, you'll have to calculate the price based on a trade-in credit. Samsung users ready to turn in their former devices can go home with an S20 for as little as $499.
Is that a little slight-of-hand Samsung is doing to put its horse in the cheap smartphone race? Sure. But then again, the S20 offers way more screen real-estate, connectivity, and photographic prowess than its Apple counterpart. The money to build all those features has to come from somewhere, right?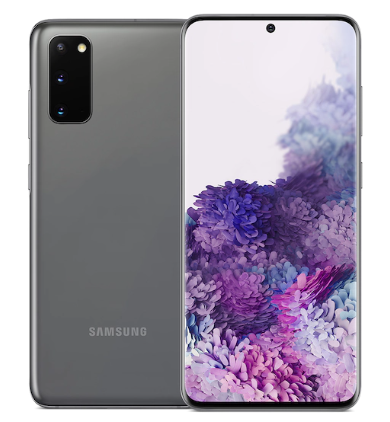 Samsung Galaxy S20 5G: ready for high speeds
The last part of the Samsung Galaxy S20 5G's too-long name speaks volumes about its value proposition. Eventually, Verizon and AT&T will get their 5G game together. Once they do, the S20 is going to be sitting pretty among a field of sad 4G competitors.
The S20's other noteworthy features include a triple-sensor camera that takes 8K video, up to 1TB of storage, and an all-day battery that's hard to kill.
Google Pixel 3A XL
Speaking of cheap smartphones, Google has a new one this year that deserves an honorable mention.
If your customers ask you to name the best four-Benjamin cellies on the market, the Pixel 3a XL probably won't be the first name to cross your lips. But just as Coke and Pepsi need RC Cola, Apple and Samsung need Google.
Sure enough, Google's phone looks cool. And, like the iPhone SE, it has the advantage of offering both hardware and software designed by the same company.
Google Pixel 3a XL: one cool looker
The Pixel also has a headphone jack. That's one of those weird, previous-generation features that shouldn't be sought-after, but so totally is.
One downside is the Pixel's conspicuous lack of water resistance. Another is the lack of wireless charging. These may not be the first things your customers think about in terms of smartphone features, but they sure do come in handy.
Hope for a battered market
The pandemic has already hurt the global economy, and more is sure to come. But it's not written in stone that the rest of the year must bring only doom and gloom.
We can take heart that tech titans like Apple and Samsung are listening to their customers and delivering appropriately affordable products. This should help bring consumers back into the fold.
Slowly, ever so slowly, we'll regain our foothold and push revenue — and customer satisfaction — back up where it belongs.
Back to top