How's the PC business doing? If you're Microsoft, very well indeed.
Microsoft last night reported financial results for the first quarter of its fiscal 2019.
Overall, the numbers look strong. Total revenue for the company's first quarter was up 19% from the year-earlier quarter, hitting $29.1 billion. Net income was up an even higher 34%, to reach $8.8 billion.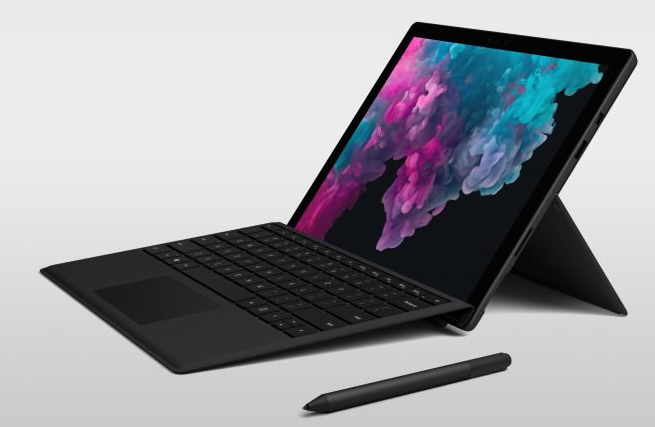 Microsoft Surface: Q1 sales rose 14%
For Microsoft's PC business — which it calls More Personal Computing — revenue rose 15% in the quarter, to reach $10.7 billion.
That was a bit slower than the overall business, but still quite good. As we reported earlier this month, the leading analyst firms now say the global PC business is more or less flat.
PC breakdown
In more detail, here's how Microsoft's PC business performed in Q1:19, compared with the year-earlier quarter:
> Windows OEM: Revenue rose 3%, driven by OEM Pro revenue that rose 8%, which was itself driven by a higher mix of premium licenses. However, Windows OEM non-Pro revenue declined 5%, due to pressure on entry-level PCs.
> Windows commercial products and cloud services: Revenue was up 12%, driven by a higher volume of multiyear contracts.
> Gaming: Wow, revenue was up 44%, much of it driven by Xbox and the best-selling Fortnite game. There are now 57 million active Xbox Live users, up from 53 million a year ago. Also, Xbox hardware sales nearly doubled in the last year, rising 94%, thanks to Microsoft's launch of Xbox One X in Q2:18.
> Search ads: Revenue rose 17%. Microsoft didn't specify the revenue amount.
> Surface hardware: Sales in the quarter were up 14%, reaching an impressive $1.18 billion.
Seen through Microsoft's Windows, the PC business has a distinctly rose tint.
Back to top