Here's our roundup of the past year's most important and influential products for tech providers, including new CPUs, software and devices.
1) Windows 10 Fall Creators Update
Microsoft Windows is the world's most popular PC operating system, powering about 90% of all systems, so anything new on that front is important to your customers.
And the Win10 Fall Creators Update, rolled out in September, is important. It delivered enhancements for privacy, control, feedback, support, even phone support.
Security enhancements include a suite of tools collected under the banner Windows Defender Advanced Threat Protection, which provides a view on a single pane of glass. The new Win10 update also uses machine learning to identify and block evolving malware threats.
2) Intel 8th Gen Core Processors
Intel announced its new generation of "Coffee Lake" PC CPUs in September, promising substantial performance improvements over earlier processors: up to 32% faster video editing and up to 65% faster content creation.
Support for Intel's Optane memory was also introduced as part of the 8th Gen announcement, as was a new motherboard.
Top PC hardware makers responded quickly. Microsoft updated its Surface Book 2 with the new Intel processors. Acer, ASUS, Dell and Lenovo all announced PCs and 2-in-1s powered by the 8th Gen CPUs. And Acer also introduced an all-in-one PC and gaming notebook based on the new Intel processors.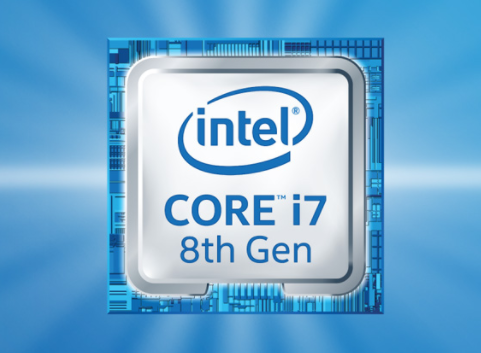 3) $1,000 smartphones from Apple and Samsung
Smartphones became luxury items this year, as Apple and Samsung in September announced the iPhone X and Galaxy Note8, respectively. Retail prices for the Apple device start at $1,000, while the Samsung phone (pictured below) starts at a slightly lower $930.
With plenty of perfectly good PCs retailing in the $500 to $700 range, this is a huge development. And what about the traditional practice of tech suppliers adding power without raising the price? Looks like that's over.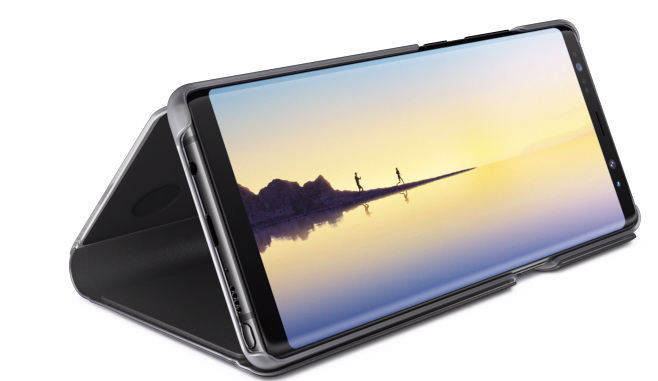 Samsung's Galaxy Note8 - calling the stratosphere for smartphone prices
4) Intel Xeon Scalable Processor family
If you're into data-center products, this one's for you. The Xeon Scalables, in Intel's own words, represent the company's biggest platform advancements in a decade.
Replacing the older Intel Xeon E5 and E7 processors, the new Intel Xeon Scalable processors were introduced in May. They offer improvements in performance, security, I/O, memory, storage and networking, making them ideal for servers handling AI, analytics and 5G networks.
The new CPUs are also workload-optimized to support hybrid clouds, high-demand applications, hardware-based security and dynamic service delivery. In other words, precisely what today's data centers demand.

5) Voice-controlled home technology
Keyboards, mice, even touchscreens are so very 2016. This year's cool user interface was voice.
Smart-home systems with voice interfaces include Amazon's Alexa, Google's Home and Apple's HomePod. These systems let the user issue commands while speaking normally, then carry out their instructions quickly and efficiently.
Behind these systems, there's a lot of cool underlying technology at work. For example, Intel's smart-home team is at the forefront of designing what's being called Far-Field Voice Algorithms. Intel engineers are using AI, machine learning and natural language processing to improve the way smart-home devices listen, process and respond to voice commands.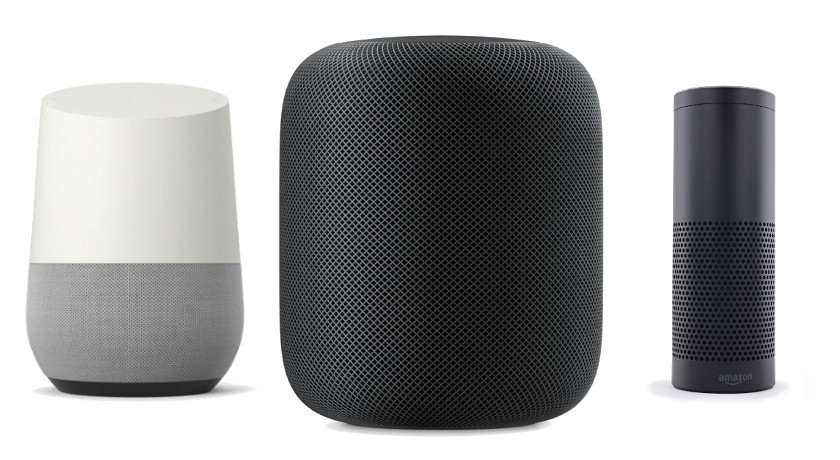 From left, Google Home, Apple HomePod and Amazon Alexa voice-controlled home devices
6) VR headsets
This was the year when virtual reality started to look like a real business. According to market watcher Canalys, more than 1 million VR headsets were shipped worldwide in the third quarter alone.
It also helped that VR headsets were announced by several tier 1 vendors, including Acer, Dell, HP and Lenovo. All plan to price their headsets at an affordable $450 or less. Samsung went for a slightly higher price point with its $500 HMD Odyssey headset for Windows (pictured below). After years of promise, VR is finally getting real.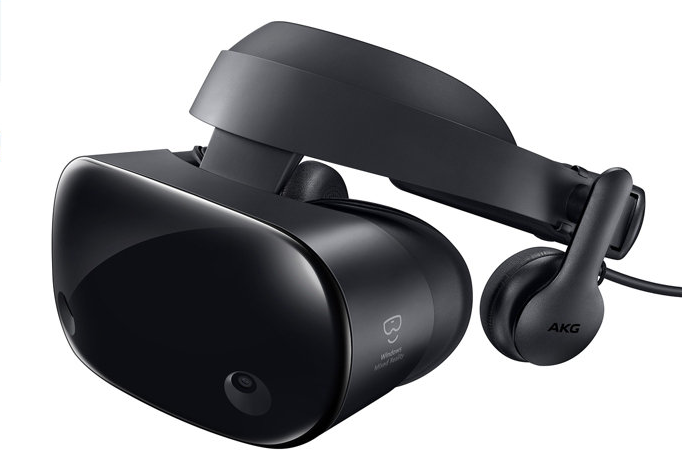 Samsung's HMD Odyssey VR headset for Windows
7) Chromebooks as PC replacements
Your customers' next PC just might be a Chromebook. After all, these devices are generally less expensive than a full-blown PC. They offer many gigabytes of free storage in the cloud. Many are now equipped with more powerful Intel CPUs, so they can multitask. And Chromebooks not only sync automatically with Android phones and tablets, but also run Google's full suite of apps for collaboration and communications.
Business-ready Chromebooks were announced this year by a full panoply of trusted suppliers, including Acer, Asus, Google, HP, Lenovo and Samsung. Some of their Chromebooks retail for as little as $250 — a real bargain in the year of the $1,000 smartphone!
To be sure, Chromebooks aren't for everybody. Many of your customers will still need a full-fledged Windows or Apple system to do their work. But for those ready for a change, or just looking to save some money, the new Chromebooks offer a compelling alternative.
HP Chromebook x360 11 - a PC alternative starting at just $279 
Back to top