For tech providers, now's the perfect time to explore new markets. And one of the best markets to explore is gaming.
Sure, the economy is on a roller coaster, and uncertainty lies ahead. But gaming seems to defy the market's mercurial whims.
In fact, PC gaming now rakes in the kind of revenue usually reserved for entertainment juggernauts such as the movie business. A recent report by Jon Peddie Research predicts global gaming revenue this year will approach $40 billion. By way of comparison, Hollywood last year took in "just" $42 billion.
Jon Peddie also predicts that sales of entry-level gaming hardware will rise this year by an impressive 22%. Few other tech sectors are growing even half that fast.
Ready to jump into the gaming fray? Careful, it's a crowded space. Put your finite resources where they'll make the most impact. That could be the most important decision you make.
With that in mind, here are 3 entry points that could provide a less-crowded way into the gaming market.
Thriving through driving
TV broadcasters recently discovered that people like to watch other people compete in simulated car races. We can officially call sim racing a thing now.
You probably won't be surprised to hear that building a $2,000 to $5,000 racing simulator for home use is also now a thing. Among the most common accessories are steering wheels, pedals, gear shifters and virtual cup-holders. (Just kidding about that last one.)
Of course there will always be gamers who want to go "all the way." To those proud and moneyed few, you can offer the Stage 5 Racing Simulator by SimXperience. For around $26,000, your customer can immerse themselves in a setup best described as "everything but the car."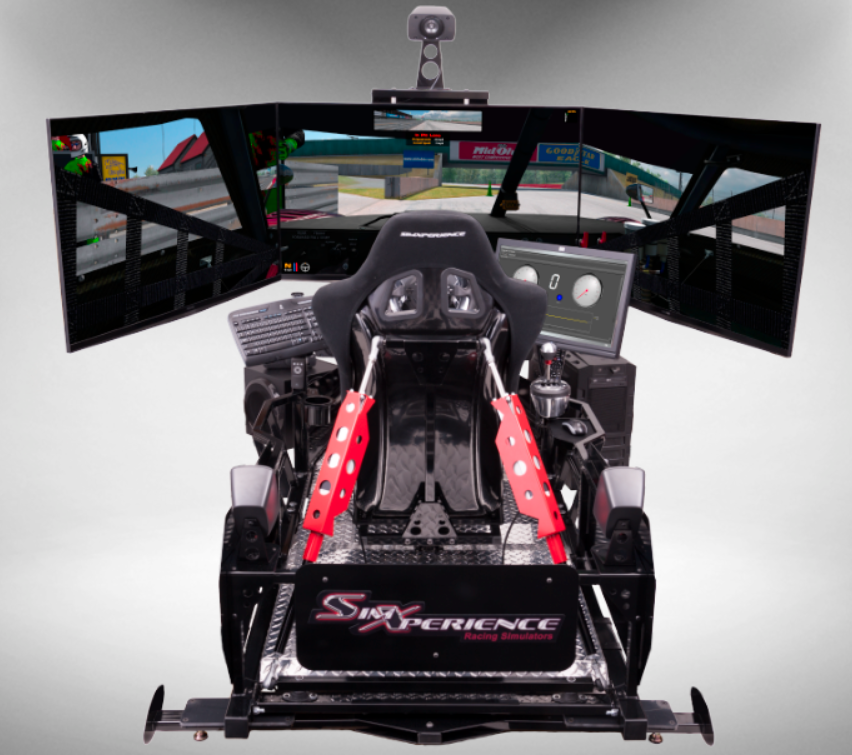 Stage 5 Racing sim: Full immersion for those with $26K
The gear list includes three 55-inch LED displays, hydraulic-assisted motion simulation, 500 watts of Dolby 5.1 surround sound, and, of course, a supercomputer to run it all.
Lights, camera, gaming
Online gaming-entertainment platforms such as Twitch have proven that watching gaming can be just as popular as gaming itself.
For example, Twitch channel Tfue currently has 8.8 million followers, all watching channel owner Turner Tenney play "Fortnite" and other games.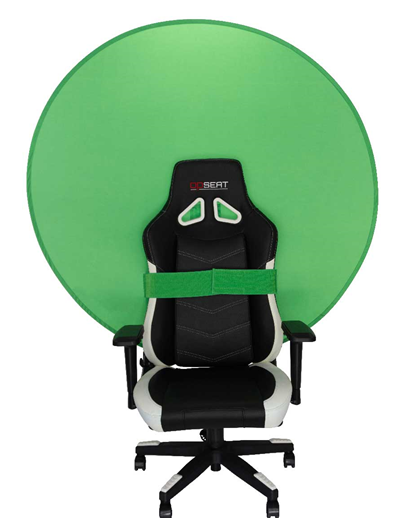 Green screen: popular accessory for aspiring gaming stars
Customers looking to get in on the action will need to set up a small broadcast operation of their own. In addition to cameras and tripods, aspiring Twitch superstars often opt for lights, microphones, green screens, and network hardware that can keep up with the fast pace of AAA gameplay.
Support and upgrades
Providing tech support and hardware maintenance takes on a whole new meaning when it comes to the gaming sector. So don't file this one under "too obvious" just yet.
Why? Because gamers are way harder on their gear than most computer users.
Overclocking, for instance, is the fastest way to speed up a gaming PC, but it's also a fast way to increase a system's wear and tear. Compared with "regular" operations, overclocking produces more heat, draws more power, and puts more stress on a PC's cooling system, RAM and GPU.
When those bits and pieces finally give up the ghost, you — not Amazon or Best Buy — should be your customer's first call. To make that a reality, start now by setting up an easy and convenient replacement program that can help your customers get back in the game fast.
Don't forget upgrades. Even if your customers don't burn through their gear, they'll almost certainly want to stay current with the latest and greatest systems.
Unlike business users, gamers don't sit on hardware for years at a time. When new graphics cards are released, gaming enthusiasts jump in with both feet. They see that as the price of staying competitive.
Being their go-to resource could be a long-term revenue generator. It's worth exploring.
Be cautious, be bold
There you have it, 3 ways to enter the gaming market: simulated car races, gaming entertainment, and support/upgrades.
But don't let anyone tell you that entering this new market segment will be quick or easy. To succeed, you'll need to invest both time and money.
But if you have the courage to branch out, and the savvy to attract a loyal base of die-hard enthusiasts, then gaming could be your way past the 2020 doldrums.
And who couldn't use one of those?
Back to top