People stuck at home during this pandemic really are buying a lot of new PCs.
Both Intel and Microsoft reported quarterly earnings this week, and both companies' results benefited from new demand for notebook PCs.
Microsoft
For its fiscal fourth quarter, Microsoft reported that sales of its personal computing business rose 14% year-on-year to hit $12.9 billion. The group's business includes licensing revenue from PC sales, Xbox gaming and Surface laptops.
Overall, Microsoft's full-company revenue for the quarter ending June 30 rose by a slightly lower 13%, reaching $38 billion.
Within Microsoft's personal computing business, some products did especially well. One standout was Xbox content and services; quarterly revenue in this category rose 65%. Another was Surface laptop sales. For Microsoft's fourth quarter, Surface sales jumped 28%, reaching to $1.72 billion. And for Microsoft's full fiscal year, Surface sales totaled $6.18 billion, up about 8% from last year's $5.71 billion.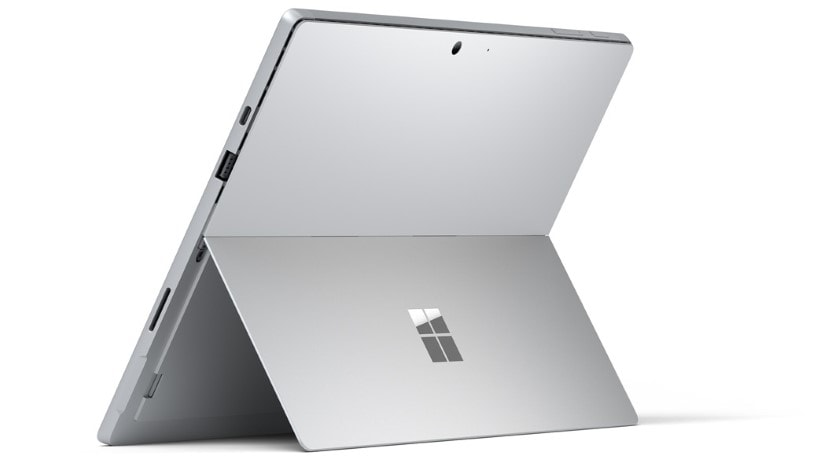 Microsoft Surface: a 28% sales jump in Q4
The Windows story was mixed. On the one hand, Windows OEM non-Pro revenue grew 34%. And Windows Commercial product sales rose 9%, driven by increased demand for Microsoft 365. On the other, SMB demand in the quarter was weak, leading Microsoft's Windows OEM Pro revenue in the quarter to decline by 4%.
Microsoft this week also announced that it will be closing all its brick-and-mortar Microsoft Stores. That's another move linked to changing consumer behavior during the pandemic.
Intel
Intel, reporting its fiscal second quarter, said quarterly sales for its PC-related business rose 7% to $9.5 billion.
Overall, Intel reported that total revenue for its fiscal second quarter rose 20% year-on-year to $19.7 billion. Bob Swan, the company's CEO, said the numbers were "well above expectations."
Within Intel's client computing group, the results were uneven. Notebook revenue in the quarter rose 14%, but desktop revenue nosedived by 14%.
It's worth noting that Intel's data-centric revenue for the quarter, at $10.2 billion, now represents more than half the company's quarterly revenue. This is a first. Intel has been talking about becoming a data-centric company for years; now it's really happening.
Also, Intel's profit margins were actually hurt by increased shipments of the company's new 10nm CPUs. During a conference call yesterday with stock analysts, CEO Swan explained that sales of 10nm processors grew faster than the company expected. Because the CPUs are so new, they're still relatively costly to build, resulting in what Swan called "less flow-through" (aka profits).

Intel's "Lakefield" 10nm mobile client platform
Looking ahead, Swan said that Intel's 7nm architecture will be delayed by about a year due to errors in the production process. The processors are now scheduled to ship in 2022 or 2023, he added.
Swan also said Intel could turn to third-party fabs to help manufacture the new 7nm part. This, he explained, should help Intel avoid the kinds of supply challenges it faced earlier this year.
In a sign that businesses are adjusting to the new reality of the pandemic, Intel again provided stock analysts with full-year guidance. Earlier this year, when the pandemic was still new, Intel had withdrawn its full-year guidance, saying that the business environment was simply too unpredictable.
During yesterday's conference call with analysts, CEO Swan said Intel expects PC demand in this year's second half to be flat or slightly down. That, he said, will be mainly due to two factors: the worldwide recession and the fact that most PC users have by now migrated to Windows 10.
Back to top