Intel this week announced what it calls the "world's fastest gaming processor." That's the new Core i9-10900K, the top of the line for the also-new 10th Gen Intel Core S-series desktop processors.
The new family of desktop processors, codenamed Comet Lake S and all built on a 14nm architecture, has been designed for gamers and other overclockers. The high-end model has a base frequency of 3.7GHz, and gets up to 5.3GHz with Intel Thermal Velocity Boost. It also features up to 10 cores and 20 threads.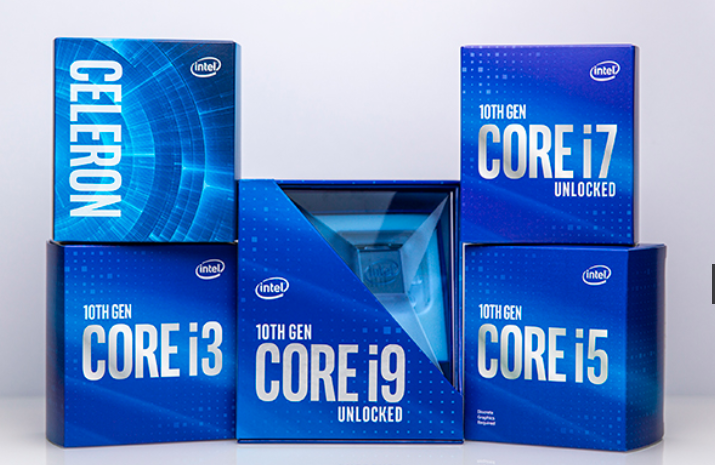 Intel also introduced Turbo Boost Max Technology 3.0. This new version automatically boosts performance on lightly threaded applications, and it lets users decide which threads to turn on or off.
Wi-Fi 6 is integrated in all the new S-series CPUs. Intel says that delivers nearly 3x faster downloads and more reliable connections.
In all, there are 32 processors in the new line, including i9, i7, i5, i3, Pentium and Celeron. Unit prices range from $122 to $488, and shipments are set to begin this month.
The S-series processors are the second release in Intel's 10th Gen. Last month Intel introduced the 10th Gen Core H-series of mobile processors. The top of that line is the i9-10980HK, with up to 5.3GHz Turbo (3.7 GHz base), and up to 10 cores/20 threads.
Getting attention
As you might expect, the new Intel CPUs have received a lot of tech press coverage. Our colleagues at CRN point out that Intel's new desktop S-series processors will require a new motherboard that supports the Intel 400 Series chipset.
CRN also passed along Intel's assertion that the new processors says the Core i9-10900K beat AMD's 16-core Ryzen 9 3950X on the majority of 25 games tested internally.
Windows Central noted that of the 32 new processors, three in particular stand out. One is the i7-10700K, with the 8-core 16-thread chipset going up to 3.8GHz and 4.7GHz in turbo mode.
Windows Central also called out the i5-10400F and i3-10320 as "interesting," adding, "It's clear that Intel is trying to position its mid-range and entry-level options against AMD here."
Tight competition
Intel's competition with AMD also got the attention of VentureBeat. It pointed out that AMD has Intel beat on core counts with 16 cores and 32 threads vs. Intel's 10 cores and 20 threads. But Intel's processors are clocked higher at up to 5.3GHz, compared with AMD's at 4.7GHz.
Gizmodo points out that the new S-series processors don't support PCIe 4.0, but adds that it may not matter. "Intel has been skeptical of PCIe 4.0 in the past, saying that it doesn't have much benefit for gaming," the site said. "And it doesn't. Where PCIe 4.0 does shine is giving SSDs a speed boost."
That said, Intel plans to start production on PCIe 4.0-equipped 10nm "Ice Lake" processors in the second half of this year.
Finally, eagle-eyed AnandTech notices that the S-series has a new box. Previously the Core i9-9900K/KS came in a hexagonal presentation box – this time around, the box offers a window into the processor. Here's a look:
Back to top