What's happening? Here's your tech provider's roundup of the latest research and forecasts.
Enterprise servers bounce back
Sellers of enterprise servers had a great third quarter. Their combined revenue for the quarter hit $17 billion, up from the year-earlier quarter by nearly 20%, according to market watcher IDC.
By unit shipments, things looked good, too. Worldwide server shipments totaled 2.67 million units in Q3:17, IDC says, marking a year-on-year increase of 11%.
The growth follows several slow quarters. So what changed? One thing is the emergence of servers based on the new Intel Xeon Scalable Processors. Another factor was strong demand from cloud service providers, IDC says.
The enterprise server market is really 3 markets in 1. Here's the worldwide breakdown from IDC:
> Volume servers: revenue increased by 19% to $14.2 billion
> Midrange servers: revenue grew 27% to $1.4 billion
> High-end systems (mainly IBM System z): revenue grew 19% to $1.3 billion.
By supplier, the top 5 by Q3 revenue are HPE, Dell, IBM, Cisco and Lenovo. Dell grew its server business by 38%, IDC says, by relying on the strong synergy between its server team and the storage team incorporated from the EMC acquisition.
And HPE has pivoted away from the hyperscaler business (that is, selling to AWS, Google, etc.) and is instead focusing on the enterprise. While that hurt HPE's year-over-year comparisons in the short term, IDC says the supplier is "showing strength" in the enterprise.
Tech talent at a premium
For your customers, having the right tech talent can make the difference between being a digital leader and a laggard. So says Forrester in its predictions for 2018 report.
The real shortage is in highly specialized titles such as data scientist, info-security analyst and customer-experience designer.
Executives at companies that describe themselves as "digital leaders" say they already have 90% of the talent they need. But those at self-described "digital laggards" have less than 20%.
These laggards, Forrester predicts, could need to pay up to 20% above market rate to hire new talent. That's because workers with these high-demand skills want to work for cutting-edge companies. They'll work for laggards only as a last resort — hence the premium.
Meanwhile, all this is good if you consider yourself part of the "gig economy." Freelancers, contractors and consultants should all remain in high demand.
Smartphones selling smartly
Consumers worldwide continue to snap up smartphones
In Q3 of this year, unit sales increased 3% year-on-year, to 383 million units, according to new figures from research and advisory firm Gartner.
Here in North America, the smartphone market is being driven by high-end phones. That includes the new Apple iPhone X and Samsung Galaxy Note8, both of which have retail prices starting at about $1,000.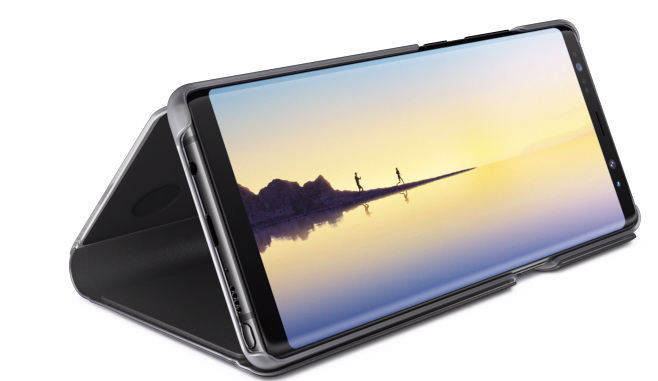 Samsung's Galaxy Note8: a smartphone retailing for $950 and up
Smartphone unit sales in North America grew 11% in the last year, Gartner says, reaching 47.5 million units in Q3:17.
Worldwide, Samsung is still the No. 1 smartphone supplier by units sold. In fact, the company's global market share has gotten even more commanding, increasing from 19% a year ago to 22% now.
Car sales peaking soon
This is the beginning of the end for car sales, according to analysis firm Canalys.
It predicts that car sales will peak in 2022, then decline due to on-demand services that will then include self-driving "robo-taxis."
This year, Canalys predicts, 93.7 million cars will be sold worldwide, for an annual increase of less than 2%. By 2022, that figure will rise to 99 million. But that's it. After 2022, global sales will drop.
Why? Several reasons, according to Canalys:
> Cars are under-used. Most sit idle more than 90% of the time.
> Congestion. Many cities already have too many cars.
> Growth of on-demand transportation services, including car sharing, ride sharing, and those aforementioned self-driving robo-taxis.
"With the expectation of everything on demand, these services will revolutionize how people travel," says Chris Jones, chief analyst at Canalys.
The implications for anyone involved with the transportation industry could be huge. "No car-maker," Jones warns, "is too big to fail." 
Back to top