In technology terms, the year 1975 is another universe. PCs are available only as kits for nerdy hobbyists. Cellphones don't exist. The minicomputer, that extinct dinosaur, still roams the earth.
But 1975 is also the year Carolina Business Equipment was founded by two service technicians. Today the Columbia, S.C.-based company, better known as CBE, offers print and IT solutions.
CBE's offerings include managed print solutions, document management, managed network services, computer and network design, antivirus protection, cloud services, and both remote and on-site support. CBE's customers are home offices, SMBs and enterprises in verticals including legal, accounting, manufacturing, healthcare and retail.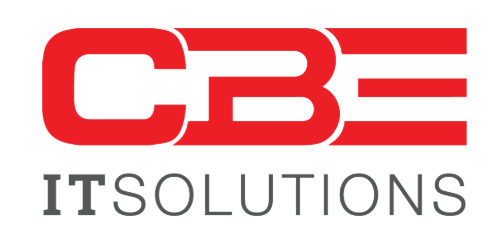 Along the way, CBE started using PCs featuring Intel vPro technology in conjunction with its management console software. This powerful combo has helped CBE enjoy:
> A 50% reduction in the average time needed to resolve an OS problem, from 90 minutes down to 45 minutes.
> A 60% reduction in the average time needed to resolve a hardware problem, from 2 1/2 hours down to just 1 hour.
> A 33% reduction in the time needed to achieve 95% patch saturation, from 90 minutes down to 60.
Matthew Lucas, operations manager, CBE
To learn more about how CBE benefits from Intel vPro technology, we sat down recently with the company's operations manager, Matthew Lucas. Here are selected highlights from our discussion.
How does Intel vPro technology help CBE save money and time with remote access?
If we have a failed patch, we're able to remotely diagnose the problem with the system as opposed to needing the client to read the error for us. Being able to take care of software issues such as blue screens without having to roll a truck is a big help to us.
Has that reduced the number of on-site visits and PC downtime?
Yes, with Intel Active Management Technology, we can rectify more issues in the BIOS remotely, reducing on-site visits. We can perform updates in the BIOS without having to roll a truck. This way, our technicians can spend their time working rather than driving. When we need to actually go onsite to repair a machine, we're able to diagnose problems
You're recommending Intel vPro on all your customer PCs. Why is that?
We look for technology that makes life easier for our customers. If we can get computers equipped with Intel Core vPro processors, we want to do that.
The Intel vPro platform is a magnet for us. With PCs built on the Intel vPro platform, we can troubleshoot remotely, saving money.
We're also able to scale up our capacity, reducing the number of field engineers. So we can have more help desk technicians.
You're a big fan of Lenovo PCs. What's the special appeal?
We've had a great experience with Lenovo hardware. And in the rare times we need customer support, we've had a good experience.
Ready to boost your remote manageability? Check out the Intel vPro platform.
Back to top