Time is money — how would you like 60% more of it?
That's the kind of benefit Prosper Solutions gets from Intel vPro technology. Prosper is a Saugus, Mass.-based provider of IT support services including help desk and SMB consulting. Founded in 2001, it today serves the greater New England and Boston area. Prosper is also saving time — and money — with the Intel vPro platform.
Specifically, Prosper has shortened the average time needed to resolve an OS problem from 100 minutes without Intel vPro to 40 minutes with — that's 60% faster. Prosper has also cut the average time needed to resolve a hardware issue from 70 minutes without Intel vPro to just 30 minutes with, another 60% improvement.
Prosper's customers enjoy gains from Intel vPro technology too. Their average annual PC downtime has shrunk from 240 minutes without Intel vPro to 60 minutes with. That's an improvement of an impressive 75%.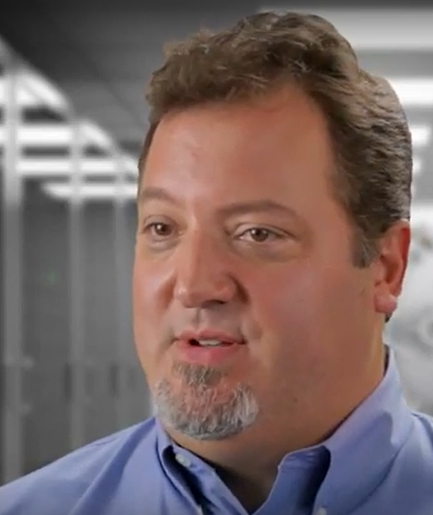 Steve Wojcik, CEO of Prosper Solutions
To learn more about how Prosper Solutions benefits from Intel vPro technology, we spoke recently with the company's CEO, Steve Wojcik.
Why does Prosper Solutions rely on PCs built around the Intel vPro platform as a standard to improve customer service?
Going forward, we're quoting only vPro-enabled units. This is our recommended solution for our clients.
Using PCs with Intel Core vPro processors is a win for us, especially because the Intel vPro Platform allows us to enable multifactor authentication for better security.
What are the benefits?
With Intel Core vPro processor-based PCs, we can cater to a wider range of customers. We can also increase the number of PCs that each technician is able to manage, increasing business.
Using computers with the Intel vPro platform means issues like a blue screen can be taken care of the same day, versus scheduling someone to go out days in advance.
That's important because traveling to customer sites is so time-consuming?
Yes, any time you don't have to roll a truck is a huge bonus. Faster service brings a positive impact to our bottom line. It also keeps our customers' productivity soaring.
Intel Active Management Technology is faster than the technology we were using previously, and it maintains a persistent state during reboot. So in the boot-up process, we can see the whole screen. That's something we couldn't do with our previous tool.
Do you use Intel vPro with a remote monitoring and management solution?
We like ConnectWise because it's a single pane of glass. It shares data between modules, and without us having to do a lot of programming. This is important for MSPs like us. We don't want disparate tool sets. ConnectWise has the full stack.
You work closely with Lenovo, right?
We use Lenovo because their service is excellent. If an issue arises, we're able to speak directly to a Lenovo customer-service representative. They're willing to ship out units to us. And they provide models for us to do demos for our customers, helping us with sales.
Get fast: Check out the Intel vPro platform.
Back to top