How would you like to shorten the time you need to resolve hardware problems by 83%?
That's the kind of time-savings enjoyed by BlueBird IT Solutions, an MSP based in Toronto, with help from Intel vPro technology. The company's average time to resolve a PC hardware problem has dropped from 90 minutes without vPro to just 15 minutes with.
That's a big deal for BlueBird. It serves Canadian customers from Toronto all the way west to British Columbia, a territory spanning some 2,000 miles. Driving out to a customer's site can take long hours. With Intel vPro technology's remote management solutions, BlueBird can serve many of those customers much quicker, and without leaving the office.
In this interview, Stephen Khalla, senior manager at BlueBird, explains how Intel vPro technology helps speed hardware repairs.
How does Intel vPro technology help your company?
We cover a wide swath of Canada — from Ontario to British Columbia — so if we have to roll a truck, it can sometimes take us up to three hours to reach a customer just in Ontario.
By being able to remotely remediate and repair many issues with Intel Active Management Technology, we not only save our technicians' time, we improve their productivity — and our customer's productivity, too. That's because they aren't waiting for us to arrive.
Going forward, we won't put in a system unless it has an Intel Core vPro processor inside.
How does vPro save you time?
The beauty of the Intel vPro platform is that a customer can call us and say their computer is responding slowly. Then we can remote in and scan the hardware to identify the issue. Without it, we'd have to drive over there, run scans, and make repairs.
The Intel vPro platform lets us check the hardware and bring the right part the first time if something has failed. Or, for instance, if there is a bad sector on the hard drive, we can troubleshoot and repair remotely.
Does Intel vPro help you handle high-demand situations?
Yes. Our techs don't just sit here, they multitask and can handle many clients at the same time. That's because the Intel vPro platform makes it easier to analyze a system remotely and help clients avoid downtime. Our techs can often remediate the issue immediately — improving everyone's productivity — or overnight a new piece of hardware to the client.
This means our techs can stay in the office, avoid drive time, answer additional calls, and support all our clients fully — rather than having one of those technicians onsite supporting a single client.
You work closely with Dell too, right?
Dell is our friend. We get very aggressive pricing from them, which is a big factor. And their systems are extremely reliable. If there is a hardware issue, we literally have a Dell person onsite the same day.
Do you also use ConnectWise, the remote monitoring and management solution?
Yes, we use every single tool that ConnectWise offers to sell, manage, connect, and automate. The integration is very good, and it assists with every aspect of our business. The information is all in one centralized location for us.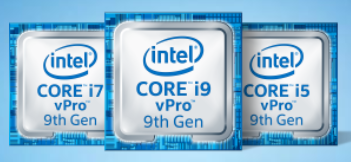 Want to learn how Intel vPro technology can help you? Visit the Intel vPro Platform page now.
Back to top