There's money to be made in PCs for content creators.
As demand for high-def video content and immersive video games grows, so too does the need for the digital workstations used to create them.
And much like gaming rigs, computers designed for 3D animation, video editing and graphic design require high-performance components. These parts can push the average selling price (ASP) for content-creator systems to the limit.
ProArt for art pros
For example, consider the little bundle of joy ASUS announced at CES earlier this month. It's called the Mini PC ProArt PA90, a name that makes no bones about ASUS's intended customer.
ASUS Mini PC ProArt PA90: the name says it all
So far, the folks at ASUS are keeping quiet about the starting price. But they're happy to let your customers know about some choice upgrades that are sure to raise the total cost considerably.
Among the most notable is a 3.6GHz Intel Core i9 9900K, which currently sells for $800 to $950. That price may seem high to your customers — but only until you tell them about the NVIDIA Quadro P4000 graphics processor. That will cost another $2,250.
Other available upgrades include a couple of 2TB SSDs and 64GB of DDR4 memory. Both are sure to cost a pretty penny.
If the ASUS price point gets your customer hot under the collar, tell them about the PA90's very cool cooling system, which automatically raises the top of the chassis to increase airflow. That may take their minds off the inevitable credit-card bill.
The ultimate sticker shock
If your customer says they want the ultimate content creation system, make sure they're sitting down when you tell them about the HP Z8 Workstation.
The Z8 starts off reasonably enough, with a base price of around $4,200. But you wouldn't really describe the base system's specs as "ultimate." For that, you'll need to add a pair of Intel Xeon Platinum 8180 28-core processors, each costing about $20,000.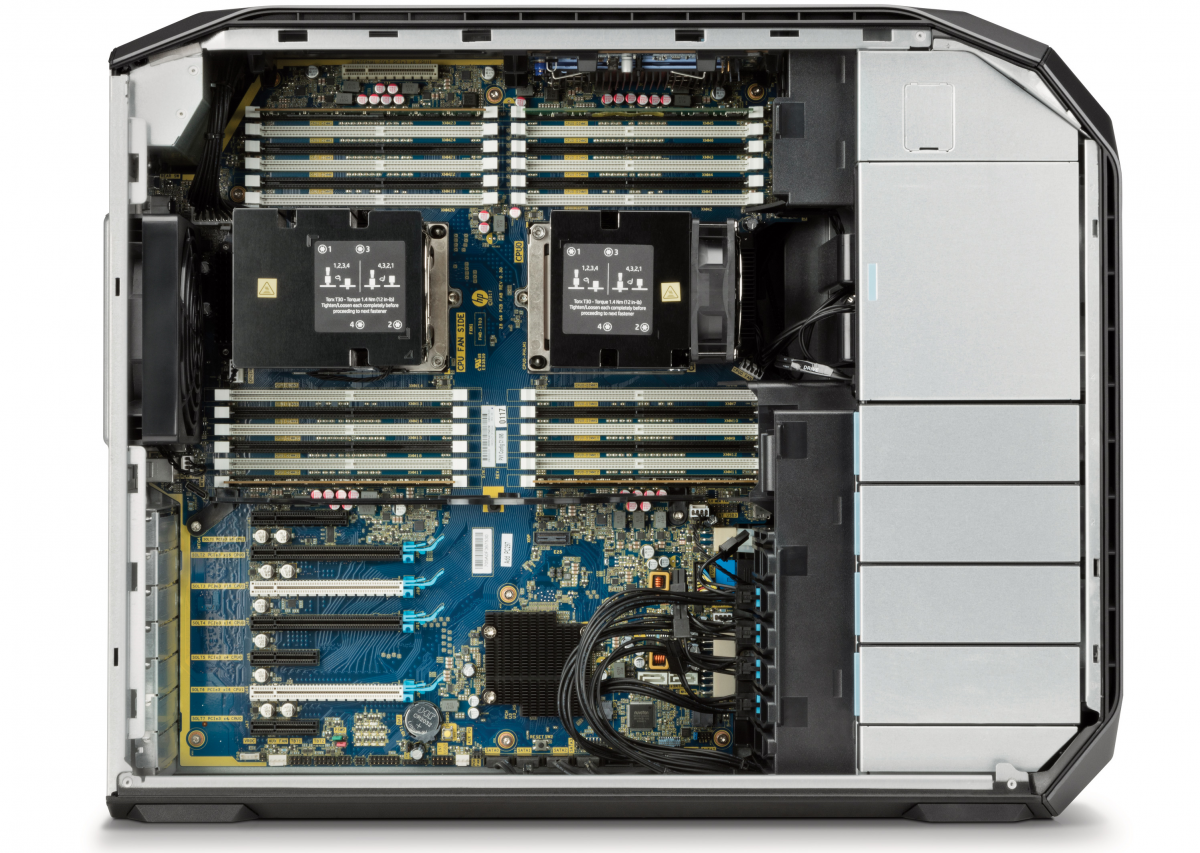 HP's Z8 workstation, fully loaded
Expensive? Not compared to the RAM. Let's face it, if you're running 56 cores, you're going to need 1.5TB of DDR4 ECC Load-Reduced memory. That little upgrade will cost a cool $59,000 and change.
Naturally your customer will also need a place to store all that content they create. Don't worry, the Z8 can support up to six 2TB SSDs. They only cost around $1,300 each.
To top it off, your customer will likely want a professional-strength graphics card like the NVIDIA Quadro P6000, which packs a 24GB, GDDR5X punch. Sure, the card will cost an extra $6,100. But when you already have $40,000 worth of processors, isn't that a mere drop in the bucket?
Add it all up, and you might ask yourself: What can my customer do with a $112,000 content-creator PC? And the answer is, anything they want!
Revenue creation PCs
That said, it's safe to assume most customers will choose a somewhat less-insane configuration than that maxed-out Z8.
However, it's also reasonable to assume that the average sale price of a content-creator PC will still be higher than that of any run-of-the-mill business system or mobile device. Your profit margins should be far higher, too.
Seeking out the customer who are designing tomorrow's high-impact content could be the ultimate strategy for the modern age of PC sales. So get ready for some exciting new price tags — and exciting new margins.
Back to top